Feeling Inspired: The Manotick Art Association
The Manotick Art Association (MAA) has found a way to run Inspirations, their biannual art show and sale. But in 2020, this has not been easy.
"Our annual show…is typically held in April, so we postponed it to the end of August, hoping that we would be able to hold it live," says Giedre Abromatis, the President of MAA and one of its artists. "Unfortunately, like most other art associations, that live show was cancelled as well."
This was just one of the ways that opportunities to display their art were disrupted. "We have several external venues where our artists are able to show their work--local libraries and restaurants," Abromatis adds. "When those closed, artists did not have access to this opportunity. And even now that some of the libraries have reopened, only two out of the four we show in are accepting art. The Miller's Oven restaurant in Manotick, which was a great place to showcase our work, still has not reopened. We also have art in the Hunt Club Riverside Community Center, but, unlike before, anyone entering that building now must request entry."
The MAA represents artists at various skill levels and points in their career, from Manotick and the Rideau Valley as well as from Ottawa, Gatineau and the wider surrounding areas. The group was founded in 1983 as a non-profit organization with a mission to support, encourage and foster the development of artists within the Rideau Valley area. Their membership has grown to over 175 members, but since most members are retired adults, Abromatis says demographics are their greatest challenge. "Because of this, we were even more reticent to try to hold any kind of gathering--even those that would have typically been outside. This demographic is also less inclined to use technology easily, making keeping in touch more challenging."
These changes have required a shift towards contactless sales and virtual shows, which have been successful. Visitors to the Inspirations website can view slideshows of art from 27 artists, including Abromatis herself. The pieces come in a large variety of styles and mediums including abstracts, landscapes, mixed media, florals, paintings of local scenes in oils, acrylics, and watercolour.
Contactless sales have been quite easy, with seven paintings sold already in their first week. But something in the feel of an art show is lost with this approach. "Sadly, this method does not allow us to chat with art lovers and prospective buyers as we do during a live show," says Abromatis. "That is something that we all enjoy, as we get to meet wonderful people who enjoy chatting about the art. The virtual show also limits how many pieces we can show. Our current set up allows each artist to show only six pieces, which are replaced if they sell. During a live show, a full booth has approximately 96 square feet of space, allowing an artist to hang between 10-20 paintings, depending on their size. It was hard to know which pieces to include when there is a limit of six."
These limitations are helped by extending the duration of the event to six weeks instead of three days. The MAA is unable to offer some of its usual services to artists, but they're finding new ways to adapt there as well. "All year we offer weekly gatherings for artists to paint together, whether inside during the winter, or outside during the summer", says Abromatis. "We bring in interesting and inspiring guest speakers to every monthly meeting from September through May. We organize workshops in specific disciplines by bringing in guest artists to share their craft. In other words, we are a very active association. We have had to curtail all of this due to the pandemic and it is really hurting our members."
"Recently we revived the monthly meetings by starting up a Zoom speaker series. Our first was held on November 3rd, attracted over 30 members, and the talk was given by Karen Bailey, [a] local artist. It was well received and members who attended were thrilled to 'see' their friends and be inspired again."
The challenges facing so many artists during these times of isolation remain, but Abromatis is optimistic. "When you are unable to show your work, it is very hard to be inspired to create more. As artists, we want our works to be seen and enjoyed, not to sit alone on an easel or piled up on a floor somewhere. However, we are hopeful that this Virtual Show will be successful. And, now that we are trying it out, we will have some experience under our belts should we need to do another in the spring."
So while in-person gatherings remain off the table, at least the twice-yearly event is back on again. MAA artists, and their paying patrons, can still support their Inspirations.
Recommended Articles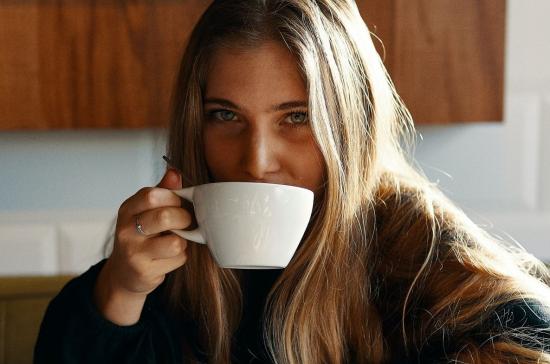 A brief history of coffee, its components and how this affects our health and well-being.
Read full story
Twenty-four year old Megan Soo is doing it all. An actress, dancer and social influencer, she recently took the big step into the music scene with the release of her debut single.
Read full story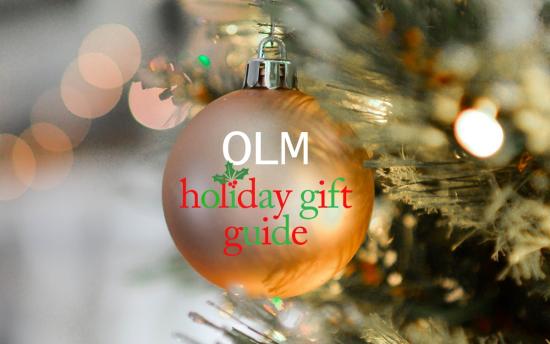 Our annual holiday gift guide is here! Whether you're looking for a nice gift for a loved one or a last minute gift for your boss these affordable — but awesome! — gift ideas are guaranteed to please.
Read full story
Comments (0)
*Please take note that upon submitting your comment the team at OLM will need to verify it before it shows up below.