Top Stories
Food for Thought Ottawa: Tackling food insecurity, one delicious meal at a time.
Food for Thought Ottawa: Tackling food insecurity, one delicious meal at a time.
ABOVE: (CLOCKWISE FROM TOP LEFT) Food for Thought sous-chef Linh. Chef Scot Cunningham and his team of volunteers. Community members Cassie and Donna who have been helped by Food for Thought. Every meal purchased buys the same meal for someone struggling with food insecurity.
---
Rising food prices and costs of living leave no one untouched. Living is becoming expensive, and for some, unaffordable.
Food insecurity now affects 1 in 15 households in Ottawa. Many families struggle to afford enough groceries for the week, resulting in poor nutrition; thousands more in Ottawa are lodged without a kitchen to prepare the supplies they receive at their local food bank. Still, others on low income are doubly affected by disabilities, illnesses, or the loss of the capacity to cook. For all these, purchasing nutritious prepared food is out of reach.
The result is physical and mental health problems, especially affecting children which leads to poor performance in school and lifelong impediments to success. This is food insecurity–and it's complicated but solving it doesn't have to be.
At the Food For Thought Ottawa kitchen, each chef and volunteer are on a mission to ensure everyone in Ottawa has a meal. They target food insecurity in Ottawa by providing quality, nutritious meals for those experiencing food insecurity and for whom cooking is a challenge. The problem in Canada is not the quantity of food, but access. With 33,500 disabled people on social assistance in Ottawa and thousands more–most of whom are families with children–lodged without kitchens, their work goes beyond feeding the homeless, to addressing an issue that has gone unnoticed for decades.
"I have seen first-hand the severity of food insecurity in Ottawa," said Executive Chef Scot Cunningham of Tavern at the Gallery. "One day, my son came home hungry. When I learned it was because he shared his lunch with a fellow student that didn't have one, I wanted to be part of the solution." Cunningham is now the Executive Chef of the Food for Thought team.
A team of chefs, food-lovers, and community leaders opened Food for Thought in 2019 as a direct solution to food insecurity. It was originally an internet café in a low-income neighbourhood where people could enjoy a warm meal in a safe space with free wifi, which they otherwise could not afford. When the pandemic hit, Food for Thought had to rethink how they served their customers. They called on volunteers, donors, partners, and sponsors to help cook and deliver food to low-income families.
Now, Food for Thought has moved to its own industrial kitchen to cook large quantities of nutritious, ready-to-eat meals. They deliver these meals to dozens of locations across Ottawa, including community centres, charities, shelters, and respite centres, which distribute them to people that need them. They served their 400,000th free meal as of March 2022.
How can you join Food for Thought in the fight against food insecurity? When you buy yourself a meal from the kitchen, your purchase buys the same meal for someone struggling with food insecurity. Their newest partner, Beechwood Farmer's Market, will soon have meals available for purchase.
Don't have time to stop by? A $20 donation feeds a family of four. You can also gift friends and family a Woven IndoBasket, String Bag, or the Coconut Lagoon Cookbook from Director of Culinary Matters, Joe Thottungal, who recently received the Order of Ottawa by Mayor Jim Watson. All proceeds go towards supporting Food For Thought.
Alternatively, consider volunteering by prepping or cooking in the kitchen if you have cooking experience, delivering meals, or doing administrative and organization work. The Food For Thought team is a diverse, inclusive, and cheerful group; so, whatever your background you can find a place on the team.
At the Food for Thought kitchen, each meal is more than food. It is a seat at the table for the disabled, families, and children–each meal means community.
For more information, and to stay up to date with Food For Thought's initiatives, subscribe to their newsletter.
Photos via @Food4Ottawa
Recommended Articles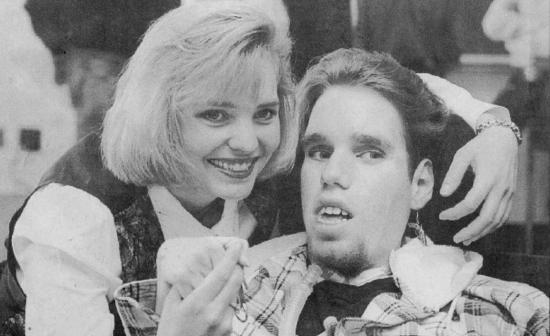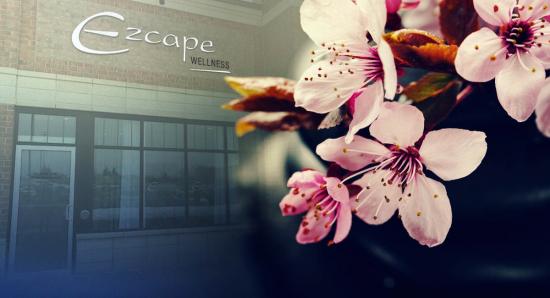 Our wellness team of professionals is dedicated to providing our community with alternative services, working with you to improve your health, well-being, and quality of life.
Read full story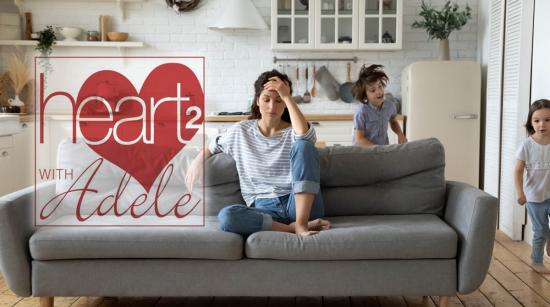 It is difficult in our culture to ever complain that motherhood and fatherhood is a really hard job
Read full story
Comments (1)
*Please take note that upon submitting your comment the team at OLM will need to verify it before it shows up below.