Fringe Review: Unbridled Futurism
Ottawa Life's Festival City Series is back! We'll provide a unique look at some of your favourite events.
We'll go beyond the music with artist interviews, volunteer profiles, concert reviews and spotlights on
the tastes, sights and sounds of the festival season.

Your city! Your festivals and events!
Like a good sunscreen, Ottawa Life has you covered.
---

Photo credit: John Breggar
Unbridled Futurism is a new work of mixed media including live music and video elements. The one man show was conceived by Nick Di Gaetano as an attempt to reconcile his thoughts on emergent technologies, space and socio-political issues and make predictions for the future. The performance brings together the stories he tells himself and the songs he writes into a cohesive live performance.
The play tells the story of an expendible astronaut who is the first man to break the light speed barrier. However he is now stuck shifting through parallel earths with only the A.I. voice of Mission Control in his brain. He just wants to get home to his wife and cat.
When in Toronto on Garbage-Earth, he meets himself and smart-phone wielding racoons who want to distroy humanity. A chase ensues until he leaves the audience to be the racoons next victims.
Di Gaetano picks up his guitar to delivery six original songs that help tell the story. I loved the quip that guitar playing is now a requirement for all astronauts since Col. Hadfield. Di Gaetano says "I've been working on them (songs) for a while. I'm also excited for audiences to see the video components I've created and my bit as an iPhone wielding raccoon."
"This piece has evolved over the past two years with me writing short stories and songs and presenting them live at Stand-Up comedy shows, Sketch Shows and Storytelling Shows. Although originally conceived as stand-alone pieces, they eventually started to coalesce into an entire world that I was building in my head. Taking this from bits and pieces to a whole has been an exciting and sometimes frustrating endeavour, but ultimately rewarding."
The performance still feels like a bunch of stories shoved loosely together. Presenting a science-fiction play is difficult because we are so used to seeing spectacular special effects in the movies. In absence of these on a live stage, the story-line needs to be well developed. I am sure that as Di Gaetano continues to perform that it will solidify.
I applaud Di Gaetano for taking up the challenge of putting his thoughts on stage. It is great that we have a Fringe Festival that supports presentations of developing new works.

Playing at the Arts Court at 2 Daly Avenue.
SHOWTIMES
SUNDAY, June 11 7:00PM
MONDAY, June 12 10:30PM
THURSDAY, June 15 5:30PM
SATURDAY, June 17 8:00PM
SUNDAY, June 18 3:00PM
Recommended Articles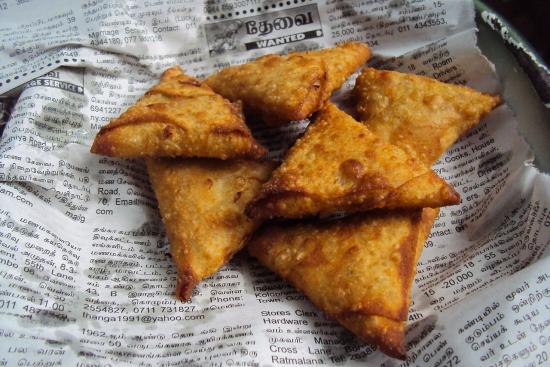 Saturday, July 29 marked Ottawa's first ever Somali Cultural Festival, aiming to build an understanding and appreciation of Somali culture in Ottawa.
Read full story
A sea of chaotic youth shook the Lebreton Flats fairgrounds Thursday.
Read full story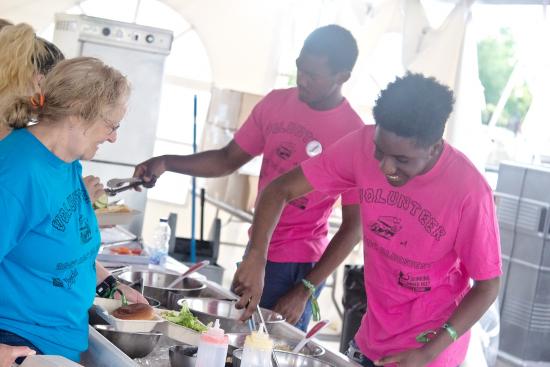 Those of you lining up for poutine, pizza and Pad Thai know that the vendors on site work hard to churn out enough grub to feed the festival hungry. However, just across the river over on Albert Island (aka: Volunteer Village), another kitchen is busy day in and day out preparing over 17,500 meals, fuel for the RBC Bluesfest volunteers.
Read full story
Comments (0)
*Please take note that upon submitting your comment the team at OLM will need to verify it before it shows up below.