Travel
Great Britain and Ireland, A Contiki Adventure - Part 1
Great Britain and Ireland, A Contiki Adventure - Part 1
Above: Ruins of Hadrians Wall, England
Great Britain and Ireland are popular destinations for travelers from all around the world. These two European islands, settled in the North Atlantic Ocean, have so much to offer both for tourists seeking out popular destinations and off-the-beaten-track travelers.
Great Britain is made up of four countries; England, Scotland, Wales and Northern Ireland. It is a land known for its rich and turbulent history, green rolling hills dotted with sheep and ancient monarchy. Ireland has its own Celtic legends and magnificent geographical beauty. Not to mention Guinness.
I traveled to Great Britain and Ireland with my boyfriend Chris in May 2014. We booked the trip with the Australian tour company Contiki. They host trips for anyone 18 to 35 years old and have over 100 trips to Europe, North America, Latin America, Asia,Australia and New Zealand. Contiki is the perfect touring company if you are looking to travel but don't want to travel alone. It's ideal for first time travelers as well, because they take the planning out of travel for you while giving you a trip as structured or easy-going as you want. Depending on your tour, you may also have free days, where you can explore as far and wide as you wish.
The people on these tours are looking for a good time, but they aren't looking for a booze-filled time. Generally, on each tour (in this case, a European Tour) there was a huge mix of nationalities. We had people in our group who were Australian, Brazilian, American, New Zealander, Malaysian and, of course, Canadian. I now have friends from all over the world because of this trip and the friendships you form are the highlight of the time you spend overseas. There was an issue with getting enough sleep and spending (almost) every night in a different hotel, but the pros definitely out weighed the cons.
Chris and I, being novice travelers, wanted the type of trip Contiki offered. So, after much planning, we decided to do the Great Britain and Ireland tour for 17 days. This tour was made up of 4 separate tours: The England and Scotland tour, a specific Scotland tour, Scotland and Ireland and an Ireland tour. It offered almost every destination that was on our list to see in these countries, not to mention loads of ME time optionals.
 LONDON - Home of the Queen
We packed out bags and flew to London, England where our 21 days of travel began. We arrived jetlagged but extremely excited and took the Tube to our hotel. Chris and I stayed in the heart of London for 3 nights at the Imperial Hotel across from Russell Square, so we could explore the city for ourselves since we knew our group only did a driving tour of London. We visited Buckingham Palace, the Buildings of Parliament, Hyde Park, Kensington Palace, The Princess Diana Memorial, St Paul's Cathedral and Kings Cross Station. We did also see Westminster Abbey, London Bridge and the Tower of London on our Contiki driving tour. We shopped the high street, going into shops on Oxford Street and tasting the local food in quaint English bakeries. The night before our tour started, we met in the Contiki Basement at the Royal National Hotel, meeting our Tour Manager and a large amount of the people we would be traveling with. Right after, in pure British style, we joined a group of New Zealanders at a local pub for a drink to talk about our upcoming trip.
---
ENGLAND - The Land of Sheep
At 6am we left London and headed towards our first destination. After passing field upon field filled with sheep, we arrived in Liverpool, home of The Beatles! We went to the Cavern Pub where the Beatles played their first gig in the early 1960's and went on the Magical Mystery Tour of Liverpool where we saw John Lennon and Paul McCartney's childhood homes, the real Strawberry Fields and Penny Lane.
Our second destination was York. A walled medieval city built in 71 AD, York was perfect for anyone looking for some English/European charm. The York Cathedral, which is bigger than Notre Dame in France, magnificently towers over the city with its beautiful architecture and stunning interior gothic design. We had an optional Ghost Walk, which was very spooky, as the city was a place that hosted cruel medieval practices.
During the last days in England we drove to the Lake District of England, passing more white dotted fields, where Chris and I did some zip lining, surrounded by the most beautiful English scenery. The next town we stopped in was Bowness on Windermere, where we took a boat tour. Our last night in England was spent in the town of Carlisle. We also visited Hadrian's Wall, built by the Romans in 122 AD to divide England and Scotland. Our last stop was Gretna Green, a place famous for runaway weddings. So as a group, we reenacted a traditional Gretna wedding ceremony and guess who caught the bouquet? I did!
We crossed the border into Scotland Braveheart style. Our Tour Manager painted his face blue and white and we ran across the border after he yelled out William Wallace's Monologue from the movie. #noregrets
---
SCOTLAND - Whiskey in the Jar
Our first stop was the Scottish city of Edinburgh. Made up of medieval streets, Whiskey shops, thick accents and men in kilts, Edinburgh is a complete Scottish city. Part of our trip was a Scottish dinner, where we bravely tried haggis (pudding containing sheep's heart, liver and lungs) and listened to a bag piper play and make dirty jokes. This is where we met new travelers joining us for Scotland and Ireland.
The next day (a free day) Chris and I toured the famous Grey Friars Cemetery, noted to be the most haunted place in the world, touristy sites including the Elephant Castle, where JK Rowling wrote Harry Potter, historial buildings and of course, Edinburgh Castle. Home of the Ancient Scottish Royal Family, Edinburgh Castle stands at the end of the Royal Mile, perched on top of an extinct volcano named Castle Rock, looking over into New Edinburgh. Made up of 18 different buildings (built over a period of 1100 years), the castle is the fortress of Scotland and remains one the most attacked strongholds in the world. 
We made our way to St Andrews; a small town nestled along the Eastern coast of Scotland. It is the home of golf and where Prince William famously met his wife Kate Middleton. We toured the ruins of the ancient abbey built in 1158 and was the largest abbey built in Scotland. We walked along the beautiful beaches, toured the campus of St Andrew's University (the third oldest English speaking University in the world), smelling the sweet salty air and watching the golfers prepare for a day on the green. Later that day, after driving through the East Highlands, we arrived in Drumnadrochit, Iverness, world famous for the Loch Ness Monster. Although we never saw Nessy on our boat cruise, Chris took a quick dip into the freezing waters of Loch Ness, one swim he'll never forget. We spent the night in the quaint Loch Ness Lodge Hotel built in the 1740's, with tartan carpets and a large Whiskey bar surrounded by the most comfortable leather sofas in Britain.
We drove though the Scottish Highlands over the next couple of days, which were so captivatingly stunning, with their snowy peaks (one Australian said it was his first time ever seeing snow), breathtaking waterfalls and those furry highland cows.  The views were out of a movie, but unlike the Canadian Rockies, the ruins of castles and old settlements were waiting around every turn. We stopped to see the highest mountain in Great Britain, Ben Nevis at 1,344 metres but unfortunately it was too cloudy to see its peak. We arrived in Portree, on the Isle of Skye, a picturesque town in the heart of the Highlands, where we had a delicious meal and took pictures of the stunning harbor. We made small stops to visit Hamish, the oldest Highland Cow and the William Wallace Monument. We spent an interesting night in Oban, a small harbor town, where the breakfast menu featured blood pudding and haggis. Yum. But there was also Scottish dancing in town, where we learnt how to dance like traditional Scottish dancers.
Scotland ended with Glasgow, as we had to say good-bye to some of our fellow travelers who were only part of the England and Scotland tour. Glasgow is the biggest city in Scotland, and had more of a modern-city feel than Edinburgh did, but still featured the historic roots that Scotland is known for. To read more about Glasgow, read our OLM article here.
You can read Part 2 'Ireland Adventures' Here.
All photographs by Alissa Dicaire.
Recommended Articles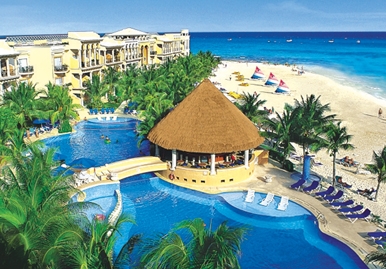 This once sleepy village on the Mayan Riviera is now bustling with tourists who have discovered its alabaster-white beaches and slow lifestyle.
Read full story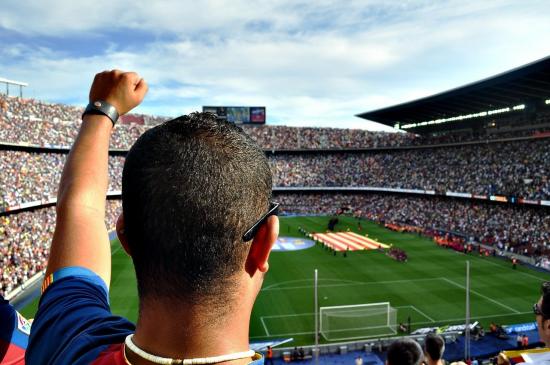 There are few things more exciting than planning your next vacation overseas. Some people seek sun, others have the thirst for adventure, while many are simply inspired by the desire to see somewhere new.
Read full story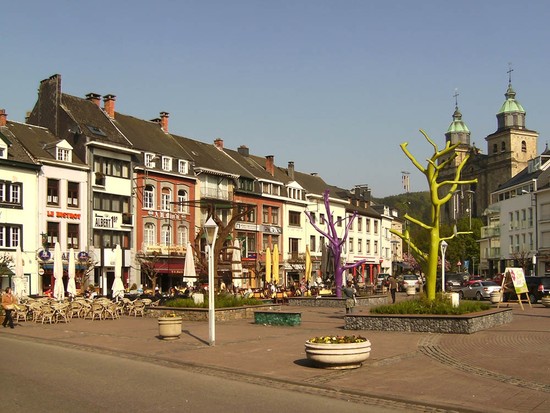 Featured Image: Wikipedia The interest in the exploits and sacrifices of Canadian soldiers and other...
Read full story
Comments (0)
*Please take note that upon submitting your comment the team at OLM will need to verify it before it shows up below.