Healthy Summer Main Dishes
Time keeps passing us by and just like that we are almost at the end of spring, heading into the warmest season of the year. Summer is a time to enjoy the lovely weather, enjoy local patios and cooking up some delicious seasonal meals. A great place to get some inspiration for healthy summer meals is browsing through a variety of meal kit delivery service brand offerings. Check outmealkitsdelivery.ca brand comparison for a deeper look into some of the popular brands within the meal kit delivery service industry.
It is very common for consumers to move more towards a healthier diet leading up to and during the summer months. Summer is the season where we get to enjoy warmer weather, outdoor swimming and bathing suit season, which is typically why many people look to lose a bit of weight during this time. One of the main drivers to losing weight or getting in better shape is nutrition.
It can be extremely tempting to indulge in savory appetizers and delectable desserts while lounging on a patio with friends during the summer, however many restaurants and food brands have taken into consideration that a number of consumers are eager to find new, healthier options so they can keep on track with their nutrition and lifestyle goals. When visiting restaurants, you can almost always find a few dishes that are on the healthier side, or substitute certain parts of your meal to make it a bit more balanced. One common example of this would be to perhaps substitute a regular burger bun for a lettuce bun.
Alternatively, to have more control over what people are consuming, many opt to dine out less and prepare meals at home. An alternative to eating out or ordering take out is to take advantage of meal kit delivery services. For those that are unfamiliar, meal kit delivery services offer consumers a way to have all ingredients for meals pre-portioned and shipped directly to their homes. Typically meal kit delivery service brands will offer consumers a very easy-to-use online ordering platform. Here, consumers are able to browse through a wide variety of weekly meal offerings. For those who are looking to stay on the healthier side, many of these brands offer low carbohydrate, low calorie or healthy food menu options to make the browsing experience even simpler. A huge perk of using these types of websites is that often you can drill down to see exactly what is included in each meal, making it easier for those who are looking for healthy dishes to track the nutritional value each meal offers. In addition to being able to fully understand what goes into creating each meal, meal kit delivery service brands often operate on a rotating menu. This means that after ordering a few meals, you can continue to explore new tastes and flavours and new offerings are added to the menu rather than having the same selection each and every week. If you do find a meal you absolutely love, not worry as your meal kit delivery also includes a menu card that gives the full recipe along with necessary ingredients for you to create the meal on your own at a later date.
In conclusion, it is important to us as consumers to have access to healthy main dishes especially leading up to, and during the summer months. Summer is a time that each year, people look to be in the best shape possible, and restaurants and other businesses operating in the food industry recognize this need and aim to have menu items that cater to those who are tracking their nutrition more closely. Meal kit delivery service brands have seen an advantage in offering healthy meals as well. The simplicity of ordering from a meal kit delivery brand and having all the ingredients pre-portioned and shipped right to your doorstep, paired with being able to see exactly what ingredients are used to create the selected meals, makes ordering from a meal kit delivery brand an excellent choice for those looking for healthy meal options. Brands are continuing to do a good job giving consumers the healthy main dish choices they are looking for.
Recommended Articles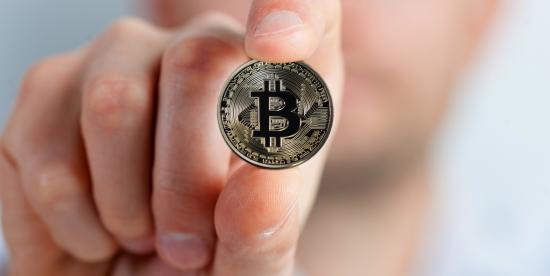 Everyone is getting ready to embrace bitcoin as the emerging virtual money and wave goodbye to existing currencies.
Read full story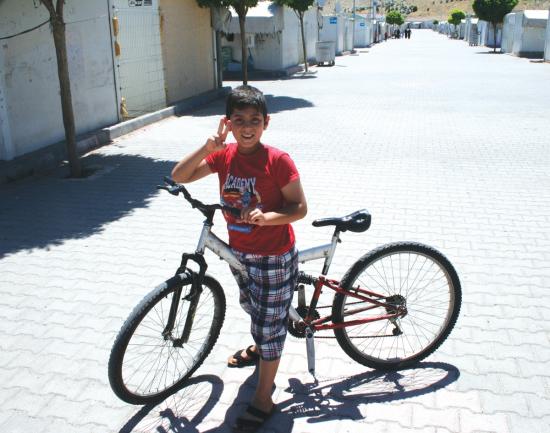 Europe dithers, Canada rises and Turkey soars in the Syrian refugee crisis.
Read full story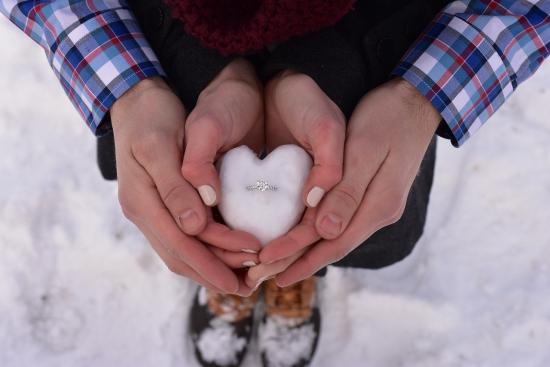 Buying jewelry is not on you daily to-do lists. This makes it all the more important to get it right and buy something that is the best fit for you.
Read full story
Comments (0)
*Please take note that upon submitting your comment the team at OLM will need to verify it before it shows up below.