Sports
Horror show continues in Ottawa
Horror show continues in Ottawa
Pierre Dorion meet Victor Frankenstein.
Actually . . . just look in the mirror.
Like the fictional doctor, Pierre has tried his best to build the perfect entity, selecting the optimal 'parts' and stitching them together, hoping it all works out. Similar outcomes, eh?
What started out as hopeful, enthusiastic and encouraging has soured. Quickly. The Ottawa Senators are what they are right now – a team devoid of positivism and confidence.
The most depressing part of all this for Ottawa Fan is that no one saw these kinds of results coming.
For the first time in six (maybe more) years, the Senators kicked off this season fat with promise. Those optimal parts written about above were in place. Giroux, DeBrincat, Sanderson, Talbot, and to a degree, Pinto were inserted. Add that to the pizzazz of Norris, Batherson, Stutzle, Tkachuk and Chabot and the thinking was this offence would challenge the speed and dexterity of the Toronto Maple Leafs.
Ottawa Fan and Pierre have discovered that 'thinking' doesn't necessarily share a bed with reality. This is one sloppy mess.
After viewing Monday's San Jose meltdown (the game was PVR'd; who'd stay up for this, really) it was cue up Aerosmith – It's the same old story. Same old song and dance, my friend.
For all that offensive juice up front, these guys just don't click. There's tonnes of talent, no debating that, but cohesiveness and familiarity are lacking. I mean, is Alex DeBrincat still waiting for Patrick Kane to show up with a saucer pass?
Still?
Offensively it's about execution. After back-to-back 5-1 drubbings, the Senators lack it in spades.
On the defensive side, let's micro-manage a little here. Take goal No. 2 by the Sharks Monday. Ottawa had two-to-three obvious opportunities to clear its end. It didn't happen. A cheeky shot seconds later found the net and the route was on.
Ugh and ugly.
They can't even lay the blame at Nikita Zaitsev's feet for that one, he's in Belleville getting rich.
For the number-grinders, your Senators – that team with so much hope two months ago – have dropped eight of 10 games in November. With American Thanksgiving on Thursday, the chances (already) of making up tremendous ground and securing a playoff spot are minimal.
THOUGHT, SEEN AND HEARD: If Ottawa does bow out of the playoff chase early, what to do with DeBrincat? He's restricted as a free agent in the off-season, but his qualifying offer is a cool $9 million US . . . Watching Timo Meier Monday night is like watching a Lamborghini. The guy's acceleration is unreal . . . Erik Karlsson looks 10 years younger on his wheels. No surprise about the trade chatter . . . The fact he leads all D-men in scoring is no surprise. Welcome to the renaissance . . . Sidney Crosby's 35 and shouldn't still be doing this: 11 points in his last four games. Who's he think he is, Benjamin Button? . . . Becoming can't-miss TV in the household – Habs' games. Nick Suzuki, who many Ottawa fans ridiculously labelled as 'overpaid' is entering stardom and owns a very friendly cap hit of $7.875 US million . . . Throw in snipester Cole Caufield, man-mountain Arber Xhekaj, newcomers Kirby Dach and Sean Monahan along with a swift, highly competent young blueline, and the future look exceedingly strong . . . Somewhere my good friends Liam Maguire and Dan Laurin sont souriants . . . How's my French? . . . True detail: When Liam attended Seneca College in T.O. he would wear his Canadiens' ballcap to school every day. E-V-E-R-Y day. Nobody knew if he even had hair atop his head . . . Was a day when the Grey Cup was a Canadian staple in Canada's biggest centre. About 30 years back and while I was living in Toronto the Argos took the title. My 15 buddies, watching the game from a downtown apartment, beered up, hit Yonge St. right after and it was crammed with thousands of celebrants. Did anyone notice this time around in Hogtown? . . . As a kid, my team was Edmonton. Larry Highbaugh, Tom Wilkinson, George McGowan, Dan Kepley and the great kicker Dave Cutler, those were my guys . . . Best Christmas ever? Landing a McGowan #76 jersey from Santa.
SENATOR'S WEEK AHEAD:
Wednesday, Nov. 23: Ottawa at Vegas (10 pm)
Friday, Nov. 25: Ottawa at Anaheim (3 pm)
Sunday, Nov. 27: Ottawa at LA (10:30 pm)
thegrossgame@yahoo.com
PHOTO: CTV Ottawa
Recommended Articles
Already the season that held so much potential and promise after a summer of loosening the purse strings, is perilously close to being dust in the wind.
Read full story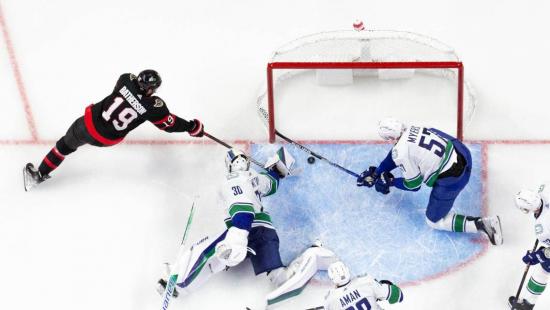 The offence and attack is there. The defensive zone coverage though is a struggle
Read full story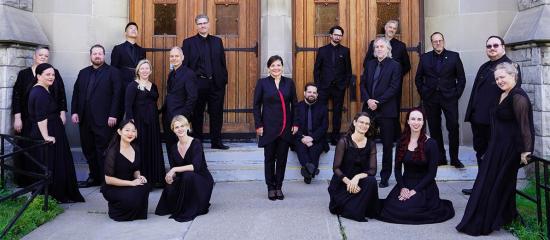 The OBC's Baroque Christmas concert will take place on Saturday, November 26th, at 8:00 pm, at Carleton Dominion-Chalmers Centre
Read full story
Comments (0)
*Please take note that upon submitting your comment the team at OLM will need to verify it before it shows up below.