My Ottawa
How the Ottawa Transit Challenge continues to fall short of addressing PWD's concerns
How the Ottawa Transit Challenge continues to fall short of addressing PWD's concerns
ABOVE: Tweets from Transit riders participating in the 2022 Ottawa Transit Challenge. Now, imagine the reactions if these people were wheelchair-bound and forced to use ParaTranspo/
---
In 2019, the Ottawa Transit Riders, a local advocacy group pushing for better public transportation, came up with an idea named the Ottawa Transit Challenge.
From the Ottawa Transit Riders' website, here's more information regarding this year's transit challenge: "From Sunday, September 11th to September 17th, 2022, councillors, candidates, and key OC Transpo officials will be encouraged to use public transit for their transportation needs. Participants are encouraged to tweet their experience using the hashtag #OttTransitChallenge2022. Councillors and candidates are also encouraged to consider what good public transit means to constituents and neighbours with disabilities. Whether they are navigating sidewalks and inaccessible bus pads or using Para Transpo, people with disabilities need good, reliable, accessible transit."
I've been closely following the conversation on Twitter throughout the week. A vast majority of the participants seemed shocked by the long wait times for buses, which sometimes failed to show up.
Another key topic of conversation, at least to me, was bus stops that are either non-wheelchair accessible or stops that block a significant part of the sidewalk.
For example, this bus stop on Beechwood Avenue.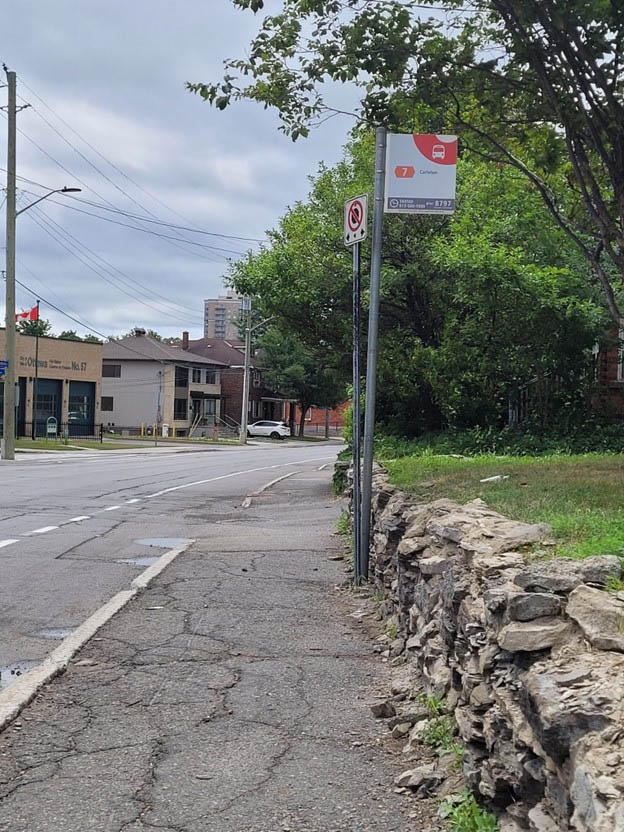 Photo by Sally Thomas.
On top of the fact that this sidewalk already looks really bumpy, there's a bus stop sign blocking the path.
For me, I would probably be able to get by, but it would be really tight. The thing is that I have good control of my powered wheelchair, but not all PWD do. Another thing to consider is those who are visually impaired. The narrower a sidewalk is, the more dangerous it becomes.
Numerous stops all over Ottawa are far too narrow.
As I mentioned, the Ottawa Transit Challenge also aims to bring new eyes to issues affecting Para Transpo users.
This year, out of the 54 participants, only one (that I know of) can use Para Transpo during the Transit Challenge. Now, I should point out that they're a regular customer and have been for several years.
Before I get too deep into it, I do want to point out that I'm glad that Para Transpo is being included in the challenge.
After all, Para Transpo is considered public transit, so they should ALWAYS be included.
Here's the thing, though.
Only having one participant take Para Transpo isn't nearly enough. As a long-time advocate, I can honestly tell you that it takes a small army to get the message across about even one or two of our concerns to be addressed by City Hall.
Even then, we're often ignored or quickly dismissed.
So, why is there only one person taking Para Transpo?
To answer that question, I'll share a little story.
When Mayor Jim Watson had a snowmobile accident in 2015, I approached him to see if he'd be willing to try Para Transpo during his recovery.
He refused. In his words, he didn't want to take up space for those who needed it.
That is why more aren't agreeing to try out Para Transpo during the transit challenge.
I can understand their reason. Space is limited on Para Transpo. We already face long wait times for our ride to show up, and adding more passengers would increase the wait times.
However . . . The best way to experience what Para Transpo customers go through daily is to experience it for yourself.
PWD can talk for days, months, and years about their concerns and bad experiences with Para Transpo. At the end of the day, though, it means very little to the ones who can drive or bike around the city.
Granted, some people DO care, but not enough.
I would LOVE to see councillors and OC Transpo officials get into powered chairs or scooters and try Para Transpo, even just for one or two days.
I want to see them try to book a ride for the next day and then be forced to wait at least thirty minutes. Better yet, having their mobility device suddenly stop working and trying to get Para Transpo or a wheelchair-accessible taxi to get them home safely.
Until that happens, very little will change regarding Para Transpo or wheelchair-accessible taxis.
For a campaign that's geared towards improving PUBLIC transit, equal access, and all that, PWD are largely continuing to be ignored.
Until that changes. I'm not on board with it.
Recommended Articles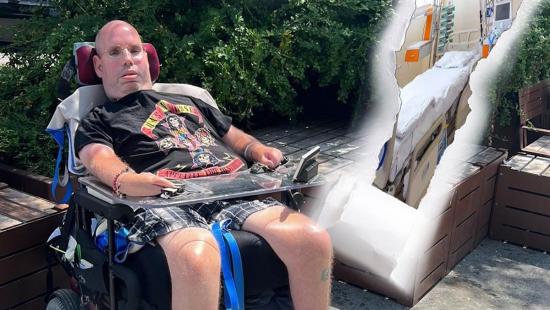 I honestly don't know what to do at this point. I'm scared that I'll run out of money and one day not be able to pay my private PSW . . .
Read full story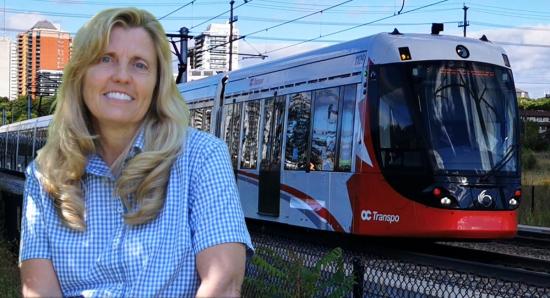 The term gaslighting provoked extreme irritation from unelected Councillor Cathy Curry who asked Wright-Gilbert if she was accusing OC Transpo staff of gaslighting riders.
Read full story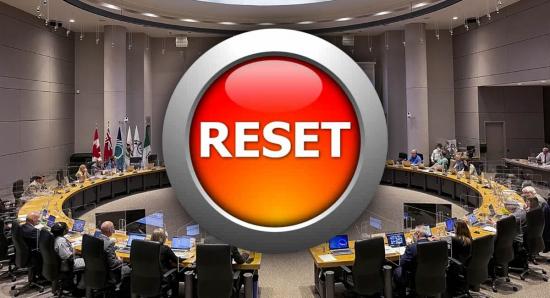 The next Council in Ottawa will have to figure out a way to get along and achieve a broad consensus on multiple issues if the city is going to move forward on some big files.
Read full story
Comments (0)
*Please take note that upon submitting your comment the team at OLM will need to verify it before it shows up below.