Good Reads
How to Choose Quartz Countertops and Where to Buy Them in Ottawa and Toronto (GTA)
How to Choose Quartz Countertops and Where to Buy Them in Ottawa and Toronto (GTA)
You don't have to be an interior designer to pick great quartz countertops.
In fact, the shopping process shouldn't be that difficult.
You just need to follow simple guidelines that could help you decide what would work for your home the best.
Things to Consider When Choosing Quartz Countertops in Ottawa and Toronto (GTA)
Finding quartz countertops in Ottawa and GTA may seem like a difficult task.
After all, it involves so many decisions!
Don't worry though. Take it one step at a time, and you may even enjoy the process. Here are the factors you need to consider:
Colour. Take a look at your kitchen and decide on the main colour scheme. Do you prefer neutral colors? Then ivory or light brown countertops should work. Do you want a more modern style? Consider black or deep grey, as these colours are quite minimalistic.
Your budget. Set a realistic budget for yourself before starting to check the stores. Keep in mind that you will need to add the fabrication cost, which will depend on the number of cuts needed, seams, and so on. The installation work would also make an additional cost.
Thickness. Commonly, you can come across 3 thickness options: 1, 2, and 3 cm. Thicker countertops tend to be more durable, but they cost more. If you want a more subtle, cleaner look, choose thinner countertops instead.
Style. Quartz countertops come in various styles. You can find marble-like designs, glossy finishes, matte surfaces, etc. Some quartz countertops actually feel like granite or even concrete.
Edging. The eased edges are among the most popular options. This design implies straight, slightly rounded edges so that there are no sharp lines. However, there are more styles available like ogee, bullnose, dupont, and so on.
Your appliances. Keep in mind that the fabricator will require the exact dimensions of your kitchen (or bathroom) appliances to make the needed openings in the countertop.
Consider the future sale. If you think you may sell your house in the future, consider what's more popular in your area and what could increase its price. For instance, a specific colour theme or countertop thickness could make your kitchen (and house) look more appealing to potential buyers in the future.
Quartz Countertop Shopping in Ottawa and Toronto (GTA): Tips and Ideas
When it comes to finding good quartz countertops in Ottawa and GTA, you have multiple options. However, not all of them will benefit you. Consider the following tips to enjoy successful shopping:
Check specialty stores in your area. Their showrooms usually have a wide selection of quartz countertops. You can compare different colors and check how they look in real life (and not in the pictures online). Also, specialty stores often have better prices than, let's say, big home improvement chains.
Order from a company specializing in quartz countertops. Such companies typically have impressive showrooms and can help you pick what would work the best for your home. Plus, ordering quartz countertops from this Ottawa-located company will save you the trouble of driving around the city searching for the needed materials. If you are looking for the best quartz countertops in The Greater Toronto Area, try to contact this quartz countertop focused company based in Toronto.
Get quotes from multiple local suppliers. You can compare the prices of the same product offered by different companies and pick what works for you. Don't forget to include the cost of installation as well, as all companies have different rates.
Go online. This is another way to check the prices. However, online shopping also allows you to compare different products side by side. When you look at the characteristics and users' reviews, it's easier to find what appeals the most to you.
Wait out the busy season. Typically, most of the renovations happen during summer. That's when the suppliers may charge you more. So, if you are not in a rush, you can wait for a bit and then even benefit from off-season discounts.
Look for promotions and sales. There are seasonal sales, new companies' opening discounts, and even anniversary sales. And don't be shy to ask for a lower price: many companies don't mind cutting the cost a little to acquire loyal customers.
Deal with all surfaces at once. Instead of dealing with one room at a time, it's better to order quartz countertops for all surfaces at once. This will help you save both time and money. Moreover, many companies offer discounts when dealing with large or bulk orders.
Recommended Articles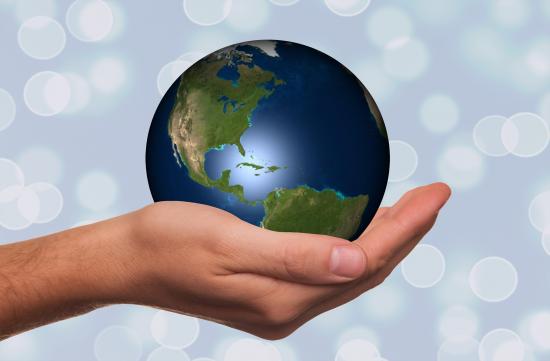 Earth Day shouldn't just be a day, it should be a lifestyle. Here are some easy, but impactful, things you can start doing today and continue doing to keep our beautiful planet healthy.
Read full story
By sharing some risks, workers can achieve higher investment returns In a speech in Toronto last we...
Read full story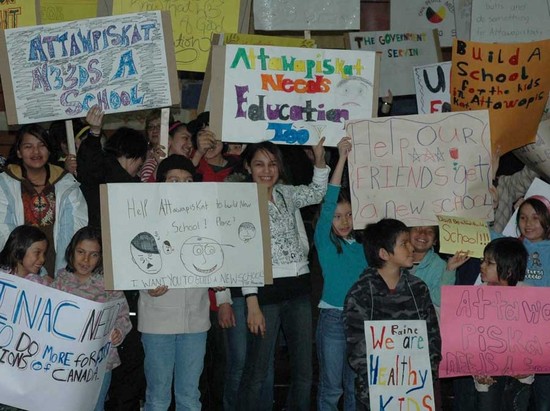 Equal access to social services, education, and safe water, are of the most pressing issues for Cana...
Read full story
Comments (0)
*Please take note that upon submitting your comment the team at OLM will need to verify it before it shows up below.