Good Reads
How to develop your own OTT app and make it stand out?
How to develop your own OTT app and make it stand out?
Let's face it—launching an OTT platform is one of those big questions you want to get answers to. OTT video streaming platforms have substantially gained track over the past years for both their efficacy and convenience.
Such platforms have changed the delivery of video content, and considering the wide market reach, it is not shocking that OTT application development and video streaming services have become a booming business.
Are you planning on making your own OTT platform but don't know where to start? Fret not because this article got you covered. In this post, we will talk about how to develop your own OTT app and make it stand out. If you're ready to know more, keep reading!
What is an OTT app?
In case you didn't know yet, OTT is the acronym for the over-the-top model platform. It is also known as smart devices. Such devices function based on waves and not devices, which fasten up the platform's performance.
OTT is utilized in the field of digital marketing because of its swiftness, not to mention a massive population that is dependent on this platform for entertainment and other related work sources.
Keep in mind that OTT apps have served to be the best channel when it comes to driving revenue growth for content creators and broadcasters, where content variables such as live streams on-demand videos are presented to your audience's smartphone, connected TV, smartphone, and more. Other typical ways to monetize app content include:
- ensuring it has custom-centric content delivery
- best fit-bit for simple search capability and navigation
- audiences prefer branded apps for the best user experience
- design the app in the most appealing way
- branded content streamed through wireless internet
How to build an app for OTT streaming?
OTT video streaming has transformed into the future of TV networks. That's because most of them depend on Android TV rather than a set-up box based on TV connections.
The OTT platform has videos and movie streaming on a multi-channel arrangement where the user decides to watch their prescribed movie and channel. Creating an OTT video streaming app includes specific processes, such as:
- using prescribed java app for handling the best videos in your app
- establishing a connection of the host network with the user's network
- making an adoptive streaming network as well as an HTML protocol together with the usage of the efficient content delivery network
Such activities will result in the OTT video streaming platform development that could attract an audience on a bigger scale.
Keep in mind that creating an OTT platform is not as challenging as it seems to be. Still, without the assistance and consultation of experienced people, you have a maximum possibility of ending up with an underdeveloped or improper OTT model.
The first step you need to create your OTT app is to host your network to the server of your preference. A few of them may prefer their server for the connectivity, while other networks would like to choose cloud-based server connectivity.
What's more, the use of the content delivery network (CDN) is a crucial part of hostage services. Remember that CDN plays an essential role in establishing a successful and efficient OTT platform.
What makes an OTT app stand out from the competition?
If you are in the mindset of creating an OTT platform with a dedicated IT infrastructure, you should ensure it's unique and makes it stand out from the crowd. Here are some OTT strategies you need to incorporate into your OTT platform.
Here are some essential features you must include in it.
Watchlist
The feature enables you to understand whether your audiences are interested in watching content to watch later. That aspect will help create an in-app notification OTT advertising strategy and monetize it.
Subtitles
The feature enables your users to get involved with non-localized content and increase its engagement capability in your videos within the OTT app streamlined for global audiences.
Payment gateway integration
It will help if you add your payment gateway service to the OTT platform. However, it will massively depend on the operating system that you'd like to utilize, Apple or Google. Your users can make the necessary in-app purchases set in mobile frameworks.
Search feature
Make your video streaming site or platform user-friendly for looking at their preferred content in their rack of millions. It is a crucial feature that you can modify with language, genre, and many other features.
Reviews and ratings
You should allow your viewers to have an opportunity to review and rate your content that they simply saw to capture their thoughts to share it along with other fellow users using instant clicks.
Admin panel
You can deal with your app functionality with its eternal growth seamlessly all-in-one live dashboard to be aware of exact subscribers, view counts, and others, and improve user experience along with new features as well.
Social feature
If you want to make your OTT app stand out in the market, you can also add a social feature to your platform. You can freely market your advanced OTT TV apps by including a button to share on social media platforms and get the opportunity of having new users repeatedly through online marketing.
Push notifications
You can utilize pop-up messages to alert your customers about membership expiration dates or promote new content that has come for an in-app purchase. That could boost your app's overall engagement rate.
Multilingual content
It will also help if you support your app users by making your OTT platform multilingual and stream content in local languages. It's about time you unleash your streaming potential across numerous borders to have a comprehensive audience base.
Final Thoughts
Are you closely planning on creating an app-based platform and need help to make an OTT app from scratch? Make sure you do your research so you are always ready. The information mentioned above is some of the important things you need to keep in mind when building an OTT platform in 2022.
We wish you the best of luck in your journey!
Photo: iStock
Recommended Articles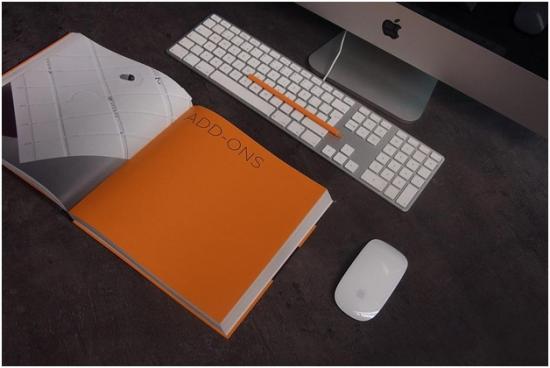 Each year, when the holidays come around, we rack our brains for the best gift ideas for our loved ones.
Read full story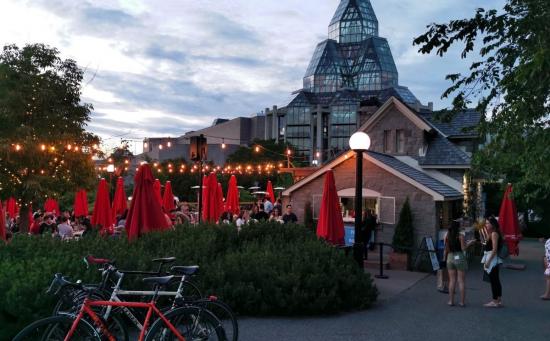 It's hard to explain unless you live in Ottawa, but Canada's capital city is one of the most remarkable places in the country.
Read full story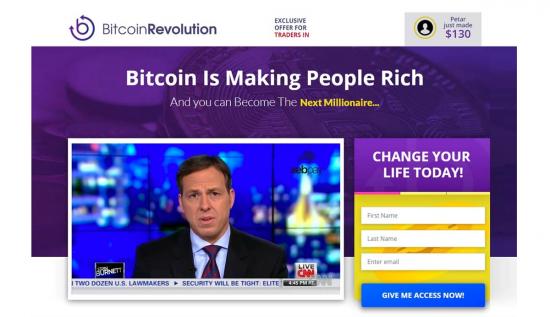 I have been an investor in stocks, commodities, and other assets like mutual funds and bonds.
Read full story
Comments (0)
*Please take note that upon submitting your comment the team at OLM will need to verify it before it shows up below.