Good Reads
Lainie Towell: Raising a Ruckus Over Unfair Treatment
Lainie Towell: Raising a Ruckus Over Unfair Treatment
Love can hurt. Few people know this better than Lainie Towell, an independent dance artist and a respected member of Ottawa's arts community. Duped by a man who lied to her and to immigration officials in order to gain permanent residency status, she decided to fight back and through her courage and determination brought the issue of marriage fraud in Canada to the forefront, sparking a debate which led to new laws to better protect Canadians.
She decided to write a book about the whole thing and in an incredible turn of events, Towell was sued for defamation by her deported ex-husband and his new Canadian wife (whom he married days before his deportation). A Quebec court judge placed the book, published in March 2012, under a temporary publication ban to shield the "reputation" of Towell's deported ex-husband. Additionally, because the lawsuit was filed in both his and his new Canadian wife's name, Canadian taxpayers in Quebec will foot the bill to accommodate a claim made by a person ordered deported by the Federal Court of Canada for lying to Canadian immigration officials.
On top of that, the Quebec provincial court has allowed the case to proceed to trial without requiring the standard security deposit normally paid into the court by a plaintiff who is a foreign national – in this case from Guinea – to cover any of the court's fees or legal costs should the claim be defeated. After Towell's ex-husband used the Canadian court system and all appeals available to him (courtesy of Canadian taxpayers) to try to remain in Canada, he is now using our tax dollars and court system again, this time from Africa and not paying a cent to Canadian courts to cover the process. One can't help but contemplate that this lawsuit is an attempt to rewrite his story so he can reapply to return to Canada under the sponsorship of his new Canadian wife.
In February, the office of Montreal lawyer and Canadian constitutional expert Julius Grey will defend Towell's right to write her story in a Gatineau court. If Towell's book is permanently banned, it means that any Canadian could potentially lose the right to publish his or her autobiography. How is it possible that Towell's right to freedom of expression, which is supposedly protected by the Canadian Charter of Rights and Freedoms, is at risk — especially when hers is a story in the public interest? How is it that Towell must now defend herself in a supposed defamation lawsuit in a Canadian court, against the man who duped her and was deported for lying  to Canadian Immigration officials?
Here's how it all began.
Eight years ago, in the spring of 2004, Towell traveled to the West African country of Guinea to study with a dance troupe. During her three- month stay, she met drummer Fode Mohamed "Akra" Soumah. They became friends and communicated via e-mail after Towell returned to Canada. During Towell's second trip to Guinea less than one year later, their relationship evolved into a romance (or so she thought). After subsequent trips, the two became engaged in December 2006 and were married in Guinea in April 2007.
In June 2007, Towell applied to sponsor Soumah's immigration to Canada, thereby agreeing to be financially responsible for his social welfare — as Canadian law stipulates under these circumstances. By September 2007, Soumah was issued a visa, although he would not arrive in Canada until New Year's Eve 2007 – at which time he was granted permanent residency status. On January 28, 2008, less than one month after his arrival, Soumah vanished.
Soumah's arrival in Canada and his disappearance, his relationship with Towell rapidly deteriorated. E-mail communication with family and friends back home in Guinea revealed that Soumah had fathered a child with a 15-year-old dancer in his troupe. When Towell confronted Soumah, he admitted that the allegations were true. Not surprisingly, the trust that Towell had for her husband was badly damaged. Shortly after, Soumah suddenly vanished from the family home while Towell was at work and she never saw him until months later at his admissibility hearing.
Marriage fraud is very difficult to prove, which is why those who commit it rarely face legal consequences for their actions.
Towell decided to go public with her story, launching a highly-publicized street protest in which she wore her wedding dress and walked past numerous Ottawa landmarks and government buildings.
On March 24, 2009, having become aware of what was beginning to look like a high-profile case of marriage fraud, the Immigration Refugee Board Canada (IRBC) delivered its verdict. Speaking for the IRBC, Rolland Ladouceur stated that: "I cannot conclude that the marriage was entered into for immigration purposes. It ended simply because it did not work out, and this is due in large part to the husband's infidelity, a young girl of 15, and the fact that he continued to lie over a long period of time." Soumah was found guilty of "misrepresentation." As Ladouceur explains, "in my opinion, the evidence as a whole clearly shows that Mr. Soumah was aware that he had a son in Guinea before he came to Canada, and that he did not declare him upon his arrival, when he was granted permanent residence."
Based on this reasoning, Ladouceur stated that, "This, in my opinion, constitutes a misrepresentation of a material fact that could induce an error in the administration of the Act [Immigration and Refugee Protection Act]." Consequently, Soumah's intentional "misrepresentation" of his family situation upon arrival in Canada was determined to be adequate grounds for deportation.
Soumah appealed the removal order and the IRBC delivered its decision on his appeal on December 23, 2009. His appeal was denied and the panel upheld the earlier removal order, stressing that "the nature of the misrepresentation is very serious and strikes a blow at the very integrity of the immigration system. The appellant [Soumah] chose to mislead Canadian officials in order to immigrate to Canada."
The panel elaborated. "The panel finds that the reasons for the appellant's omissions are obvious. Had he declared his child, an immigration officer would have followed up with the question of who is the mother and what is your relationship with her. If an immigration officer had discovered that the appellant had a relationship with the mother while he was engaged or married to another woman, namely (Lainie Towell), then the immigration officer could have come to the conclusion that his marriage to Mme Towell was not genuine unless, of course, (she) would have decided herself to cancel her sponsorship before the appellant was landed. The panel considers that the nature of the misrepresentation is very serious and strikes a blow at the very integrity of the immigration system. The appellant chose to mislead Canadian officials in order to immigrate to Canada. The misrepresentation was intentional and continuous, the appellant has not expressed remorse, and he still does not understand the full gravity of his actions."
The IRBC had no proof that Soumah had committed marriage fraud but that he had indeed committed misrepresentation, which violated the Immigration and Refugee Protection Act, thereby voiding his permanent residency status and requiring his deportation.
Although Soumah was deported from Canada in February 2012, the denial of his appeal to the IRBC has not stopped him from confronting his former wife by using the Canadian legal system. Soumah and his new Canadian wife Blier sued Towell in civil court for infringing on "his privacy rights" long after Towell went public with her story and after she wrote a book about her experience.
Towell maintains that she has a right to tell her story and that her freedom of expression is protected by the Canadian Charter of Rights and Freedoms. The story has been in the media for years and is important because it deals with an issue of public interest. Towell also believes that this suit is what the legal profession refers to as a SLAPP lawsuit [Strategic Lawsuit against Public Participation] and that she is being revictimized nearly three years after the IRBC upheld its deportation order of Soumah.
A SLAPP, according to the Uniform Law Conference of Canada, is "a lawsuit initiated against one or more individuals or groups that speak out or take a position in a public debate on an issue of public interest." Its purpose is "to limit the freedom of expression of the defendant and neutralize their actions by resorting to the courts to intimidate them, deplete their resources and reduce their means of action."
Speaking of resources, it's not just Towell taking a hit. The current case against Towell was filed in Quebec provincial court and Quebec taxpayers will absorb thousands and thousands of dollars in court costs. At the federal level, Canadian taxpayers foot the bill for Soumah's original IRBC case and his failed attempt to appeal the deportation order.
Lainie Towell is being sued by a deported man and his wife because she stood up for her rights and told her story. This man is now using a Canadian provincial court system, after he already lost in the Federal Court of Canada. It may be time for Canada's court system to change rules which allow non-residents to sue law-abiding citizens, while having Canadian taxpayers pick up the tab.
Towell was unable to discuss her book because of the impending court case and publication ban.
Recommended Articles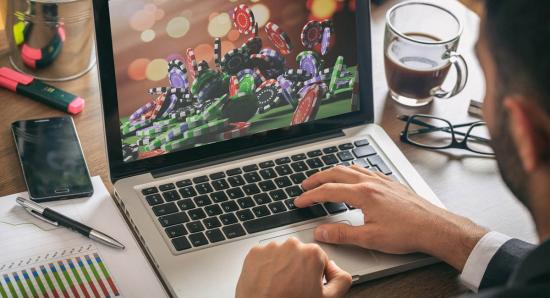 COVID-19 restrictions might've sped up the process of digitalization, but they also brought about certain losses.
Read full story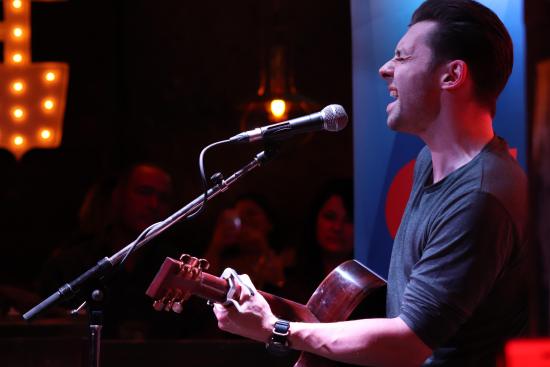 Timeout with the Twins were fortunate to have a peek into an intimate evening of acoustic country music with Canadian country artist Shawn Austin on Monday, April 17 courtesy of Ottawa's New Country 94.
Read full story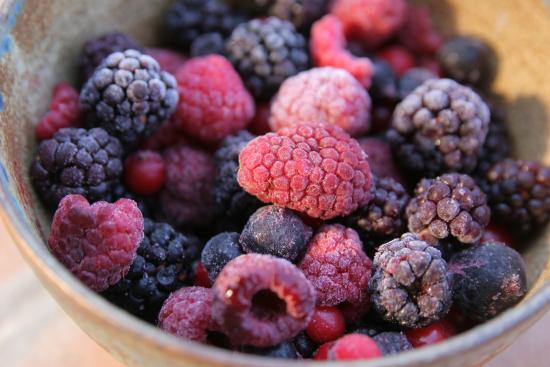 These reasons will convince you that choosing to eat frozen fruits is a good idea.
Read full story
Comments (0)
*Please take note that upon submitting your comment the team at OLM will need to verify it before it shows up below.