Maplelea: Empowering the Canadian Girl
Looking for the perfect gift for the young Canadian girl in your life?
Discover the wonderful world of Maplelea dolls.
Maplelea, the Newmarket-based company founded by Kathryn Morton in 2003, aims to make a difference in the lives of Canadian girls.
By providing dolls that promote creativity, encourage a healthy lifestyle and celebrate Canadian culture, Maplelea stands out from the pack.
"I've always been a proud Canadian, and I think there are so few toys out there that promote Canadian culture," Morton explains. "We really wanted to reflect the geographical and cultural differences amongst Canadians but also highlight the shared values that unite us."
The Maplelea Girls collection features six exceptionally crafted 18" vinyl play dolls, each from a different region of Canada. Each character has a distinctive personality, strong Canadian values and empowering stories to share with young girls. With a wide range of clothing, accessories and play furniture available to personalize each doll, it truly is a young girls' dream world!
It was essential for Morton that each of the Maplelea Girls; Taryn, Alexi, Jenna, Brianne, Léonie and Saila, accurately and realistically depict the experience of living in their Canadian region.
"It takes a couple of years to develop a new character, partly because there is a lot of research involved to create a realistic story. I wanted to create dolls that were realistic, but optimisti
c. It's a fine line to walk, to appeal to and engage young age groups but keep the stories realistic and factual," she says.
The story journal accompanying each Maplelea Girl is a unique element imparting factual information about Canadian geography, heritage and culture. The first half introduces the dolls character, and the second half provides an opportunity for the real girl to record her own thoughts and stories.
"Each one of the Maplelea Girls comes with a story journal, which are fun for the kids to read. Each story incorporates as much Canadiana as we can, but its presented in an engaging way. For example, Brianne wears a jean jacket with floral embroidery, but the flowers are actually wildflowers from Manitoba. Taryn, who comes from the Rockies, has a bedspread decorated with flowers and butterflies that you'd actually find in the Rocky Mountains," Morton says.
Morton hopes for the Maplelea Girls function as an educational tool to supplement the teachings of Canadian history in school.
"The more kids know about their country, the better citizens they will be in the future. You have to know your country to understand it," she says.
In addition to helping kids learn about Canada, the dolls promote a healthy, active lifestyle and involvement with the local community.
"I think it's important that young girls have positive, age-appropriate role models, whether they're real or fictional. That's what we've tried to provide with Maplelea. Each girl has some sort of sport or activity that she plays and a number of other age-appropriate activities that she's involved in."
Morton's mission with Maplelea is to provide young girls with an alternative to the increasingly mature dolls on the market.
"There are too many doll products out there that encourage a young girl to want to be an adult. Girls are encouraged to spend their childhood dreaming of the day when they can drive a car and wear makeup. We want to remind girls to enjoy their childhoods and take advantage of all the opportunities available to them during that phase of life."
Maplelea created a community with parents and kids across the country. The community came together this past summer in the first ever Maplelea meet-up held at Toronto's Black Creek Pioneer Village.
"Its not often that I get to meet girls and families with their dolls face-to-face, so that was really exciting for me. There were over 900 people in attendance that day, and seeing them all having fun and interacting with their dolls was really great. The feedback we got after the event was phenomenally positive," Morton describes.
So, will we be seeing a Maplelea Girl from Ottawa anytime soon?
"We're constantly developing new products and have new dolls that we're working on. It's a long process, but the next couple of years will see some very exciting additions!"
I guess we'll have to wait and see.
For now, Maplelea will continue to do what it does best under Morton's passionate direction: inspire, reflect and support Canadian girls from coast to coast.
Maplelea products are available to purchase by catalogue and online.
Click here for more information on all things Maplelea!
Recommended Articles
Together the California Guitar Trio and the Montreal Guitar Trio delivered an exceptional exploration into original musical pieces by David Bowie, Dave Brubeck, and more.
Read full story

Seeing the sensational new pop-opera trio Il Volo (which translates as "The Flight") was one of...
Read full story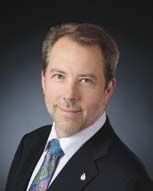 Think of the classical music scene in the Capital and there is one name that seems to embody it: Jul...
Read full story
Comments (0)
*Please take note that upon submitting your comment the team at OLM will need to verify it before it shows up below.