Travel
Mexico invests in infrastructure while Canadians flock to the country for vacations and retirement.
Mexico invests in infrastructure while Canadians flock to the country for vacations and retirement.
Thanks to COVID-19, Latin America's tourism industry has taken a hit. Fortunately for Canadians (and others), Mexico's President, Andrés Manuel López Obrador or AMLO, chose to see travel restrictions as an opportunity to invest in Mexico's tourism with new, unprecedented ideas for the future. The results are proving to be great news for international travellers, trekkers, tourists, and ex-pats who long for the sunny beaches of Mexico and the gracious hospitality of its people.
Mexico Tourism Minister Miguel Torruco (who is undoubtedly the country's best and most passionate salesperson of all things Mexico) visited Canada recently to meet with key federal officials and tourism stakeholders to further build the tourism, ex-pat, and diaspora connections between our two countries. The meeting was successful, and Global Affairs Canada and other officials will follow up on a number of agreements and projects that will ensure the Canada-Mexico tourism connections remain healthy and robust and continue to grow.
Torruco told Ottawa Life that International tourist numbers will come close to reaching pre-pandemic levels this year and that Mexico will receive 40 million international visitors by year-end, which is just 5 million short of the 45 million record set in 2019 (pre-Covid). He said that tourism-generated revenue in Mexico this year alone will exceed US $24 billion and that tourism in Mexico will have recovered "almost 100 percent" by the end of the year. Torruco said this success is based on action taken during the pandemic, including vaccines on a massive scale in Mexico and establishing virus mitigation measures in businesses.
The AMLO government's decision to invest massively in Mexican tourism infrastructure in airports, train, and transit systems, technology, and customer service appears to be paying big dividends for both Mexico and the millions of annual international tourists, ex-pats, and business visitors. Canada loves Mexico and participates heavily in Mexico's tourism, it being Canada's second-most preferred destination after the United States.
Pre-covid, the number of Canadian travellers to Mexico was skyrocketing by approximately 10 percent per year. In 2019, Mexico had 3.67 million Canadians visit by air. These numbers decreased throughout 2020-21, with 1.81 million in 2020, but Mexico remained popular for those who managed to travel during times of heavy restriction.
The love Canadians have for Mexico and their reasons for returning are multifaceted. Frequent visitors fall in love with how safe they feel. Mexican citizens are fond of Canadians, and their efforts to share and celebrate Mexican culture are genuinely appreciated. The colonial-era city of San Miguel De Allende is one of the most popular for ex-pats. It is praised for its safety, the relaxation, and serenity of its spectacular beaches, and it offers some of the best shopping and dining in Mexico.
Mexico's weather is a real lifesaver. Mexico is a dream for Canadians who struggle with seasonal depression, lethargy, and sedentary living due to the lack of sunlight and warmth. Many retirees living in Mexico experience an improvement in their health from the walking, hiking, biking, and swimming they can participate in year-round—enjoying life to the fullest instead of hibernating for half of a calendar year. Regular exercise is paramount for good health and prolongs the overall quality and length of life.
For a comfortable retirement that is somewhere between adventure and tranquillity, hundreds of thousands of retired Canadians can be found in Lake Chapala, Puerto Vallarta, Playa Del Carmen, and Mazatlán. The beachy state of Puerto Vallarta is easily the most popular for Canadian ex-pats, visitors, and retirees.
The cost of living in Mexico is far lower than what Canadians are used to; one can live off approximately $2500 per month on housing, transportation, and even housekeeping services if necessary.
Canada and Mexico's relationship moves both ways as Canada welcomes many emigrants from Mexico each year. Mexican workers make up 10 percent of all migrant workers in Canada; approximately 30 000 of 90 000 applicants are hired annually. As temporary work grows in Canada, these numbers do too. Regarding family immigration, 37 to 40 000 Mexicans immigrate to Canada yearly.
Air Travel
The easy travel between Canada and Mexico aids in the two countries bond. There are many direct Canada-Mexico flights and numerous charters with direct flight options. Air travel is a primary focus of tourism development in Mexico. Building brand-new airports and enhancing existing ones in popular regions is underway. Airports are a valuable commodity prioritized by the Mexican government, and affordable domestic Mexican airlines greatly help North American tourists. Some of these include Aeromexico, Interjet, Volaris, MAYAir, Aerobus, and AeroMar, to name a few.
Riviera Nayarit, Mexico's "youngest tourism destination," is soaring in popularity. The Mexican government is enhancing the Tepic International Airport, including expanding the airport's terminal to hold more people, extending runways, building a new control tower, and upgrading furniture and equipment.
Tulum, Mexico's Maya ruin, cave lagoon, and nightlife capital, is receiving a new airport also. Felipe Carillo Puerto Airport is set to welcome travellers by May 2024. This hub will have a military base and be prepared to help civilians and travellers in the event of natural disasters. Once completed, the Yucatan Maya Train will stop here. Its four million passenger capacity will make the all-popular state of Quintana Roo more accessible year-round.
Mexico City continues to be a hotspot for visitors and nationals alike. It is the most visited city in Latin America and the second most visited in the world. There are endless attractions for all ages; classic Mexican food, affordable entertainment, Aztec ruins, and the benefits of both a big city and raw nature. It was even named the World Design Capital in 2018. The Felipe Angeles International Airport will soon open in Mexico City and alleviate some of the passenger volumes at Benito Juarez. The new airport will be located just North of Mexico City and feature beautiful architecture. The addition of Felipe Angeles International Airport will facilitate the arrival of more visitors to the largest Spanish-speaking city in the world!
Travel within Mexico
The Yucatan Maya Train project started in 2018 with a vision to make Maya expeditions easier for travellers of Southeastern Mexico, and the service will be discounted to Mexican residents. The goal is to preserve natural areas and safeguard local Indigenous cultures.
The train will serve the states of Quintana Roo, Chiapas, Yucatan, and Campeche, hoping to attract 8 000 daily riders. The famous beaches of Riviera Maya will be linked with colourful cultural towns and bucket-list tourist destinations among the Yucatan Peninsula and beyond. One thousand five hundred kilometres will be covered with seventeen stops, making transportation dramatically easier for visitors in southeastern Mexico. The train is set to board its first riders in December 2023.
Forty-two trains will run, with three hundred passengers per car capacity. Eating or Janal cars will serve regional cuisine along the route, and sleeper cars will be available for overnight journeys.
The train will follow three routes; the Caribbean map will connect Cancun to the remainder of Quintana Roo, stopping in Puerto Morelos, Playa Del Carmen, Tulum, and Bacalar. The gulf route will cover historical grounds from Cancun to Merida with a visit to the ancient ruins of Chichen Itza and a destination to Campeche. Chichen Itza is the largest archaeological site of the pre-Colombian Maya civilization in the Yucatan peninsula. It is the most popular tourist spot for travellers to Cancun but is usually a six-hour bus ride out of the city. The jungle route spans southern Quintana Roo to south Campeche state, with a memorable stop at the Calakmul Maya ruins site.
The Tren Maya project has added stimulus to local economies and will create a beneficial tourism infrastructure. The process initially created 80 000 jobs by 2020, with an additional 150 000 come 2021.
Highway Development
To make travel within Mexico easier, automobile transport is undergoing a revamp in and around heavily populated Mexican states. Driving from one major Mexican city to another can be long and indirect, but new highways will soon bridge some serious gaps for tourists and locals alike. Highway conditions hugely impact the economy, as 55% of freight transport and 98% of passenger traffic rely on the road system.
Traffic from Guadalajara to Puerto Vallarta is dense, and driving times can be very long. Using Mexico's National Fund for National Infrastructure and Public-Private Partnership contract, a Jala-Puerto Vallarta highway is being built to cut journey times by two hours, cutting the distance between the cities by seventy-eight kilometres. New stretches will move through the Pacific coast of Nayarit state, from Jala, through Compostela, into Las Varas, and then from Las Varas to the state of Puerto Vallarta. Five billion pesos were invested into the highway development, and extensive precautions are being taken to protect the large numbers of species and diversity of flora on lands along the route.
Whether you are looking for a dreamy vacation spot or considering Mexico as the place to winter during your retirement, the Mexican government is ready to welcome you back. It has been investing in infrastructure to make moving around the country more accessible for everyone. Now, the only thing you have to do is choose the location—will it be Lake Chapala, Puerto Vallarta, Tulum, Merida, Playa Del Carmen, Puerto Escondido, Ensenada, San Miguel De Allende, or . . . ?
Recommended Articles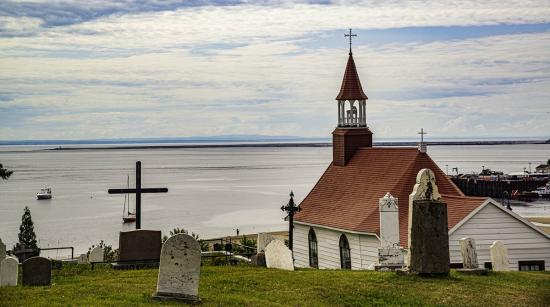 If you are guilty of spending too much time in the city, consider a trip to the Saguenay Fjord and the St. Lawrence Estuary — you won't believe you are in the same country!
Read full story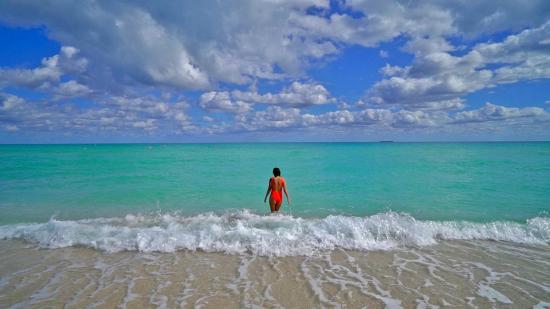 Miami, Martin County, and The Palm Beaches represent some of the best of Florida, whether you're young, old, travelling solo, or with friends and family.
Read full story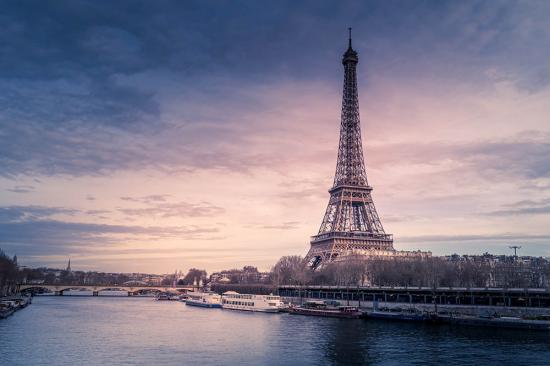 The French government requires that all non-EU travellers obtain a France Health Pass—a vaccine recognition system for tourist.
Read full story
Comments (0)
*Please take note that upon submitting your comment the team at OLM will need to verify it before it shows up below.