Arts & Events
Montreal's Domeno talks hit single, the future of Quebec music, and more
Montreal's Domeno talks hit single, the future of Quebec music, and more
Canadian artists have been influential and present in mainstream music for decades and that includes Quebec. The iconic Celine Dion has been a multinational chart topper for over 25 years now and pop-punk quintet Simple Plan amassed a massive, global teen following in the early 2000s.
Now in 2019, it looks like Quebec is having another significant moment with the rise of Domeno, a DJ and producer out of Montreal who hit it big this past year with his song "Alleys." Ahead of his show at Gatineau's Club ALEA next week, the busy musician took some time to chat with us about his work and his thoughts about the direction of the Quebec music scene.
Ottawa Life Magazine: Congrats on the success of your single "Alleys" earlier this year! Why do you think that song resonated with people so much?
Domeno: Well, no one is immune to a great party track. "Alleys" is just so happy and festive. The kind of song that you almost have no choice but to sing along to. When I had the idea for the record, I wanted to make a kind of "Canadian drinking song," the kind of song that you can hear in a huge dance music festival or a small Irish pub and it would still bring that same feeling. The challenge was, "How do I bring this feeling to a dance track and make it 'Domeno?'" But I couldn't be happier with the result and the amazing response from the public.
You worked on the track with Pierre Bouvier of Simple Plan — a fellow Montrealer. What do you think is special and unique about Quebec's music scene? Where do you see it heading?
I really think that it's a great time for Quebec pop music. The direction of Quebec radio is finally changing and dope artists are emerging. We are seeing a big shift in music styles, and more of a variety of different sounds on the airwaves. There's a ton of talent in Quebec and, in past years, I don't think it was being showcased properly. Radio is now taking more risks on certain records, and they are seeing the positive results of those risks. Hence pushing the scene forward.
What can we expect from your upcoming show in Gatineau on November 16th?
What's really cool about Club ALEA, where I'll be playing, is that I have been building this night for 5 years now. It's the only residency I choose to hold because of what we built. My fans that come to ALEA are incredibly loyal and have been supporting me for years, so it's always a blast to play for them in a more intimate setting. I always call ALEA the biggest little club in the world–even though it's small, it almost becomes like a festival atmosphere. Always a ton of energy and great vibes.
Domeno's music is available for streaming on Spotify and Soundcloud. Tickets for his upcoming show at ALEA on Nov. 16th are on sale now here.
Recommended Articles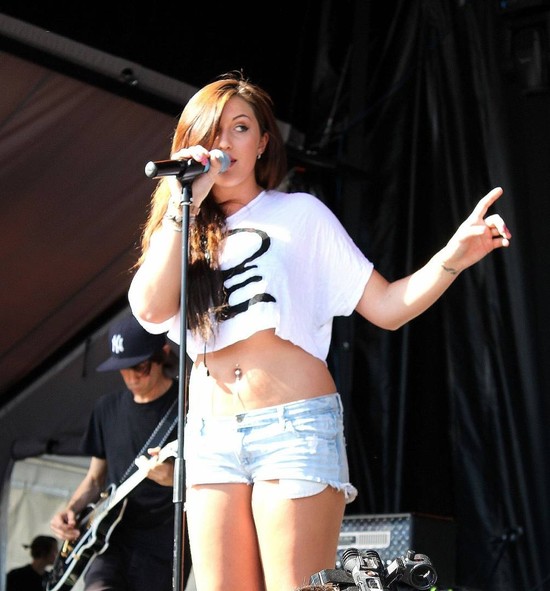 In last Saturday's blistering heat, it was a struggle for Alyssa Reid to remain on stage during he...
Read full story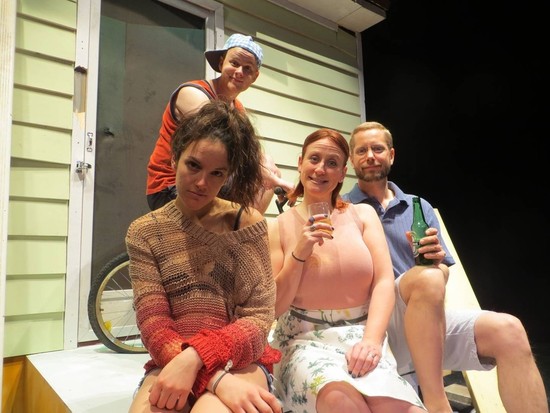 In a "first ring" suburb outside a midsize American city, Ben and Mary fire up the grill to welcome...
Read full story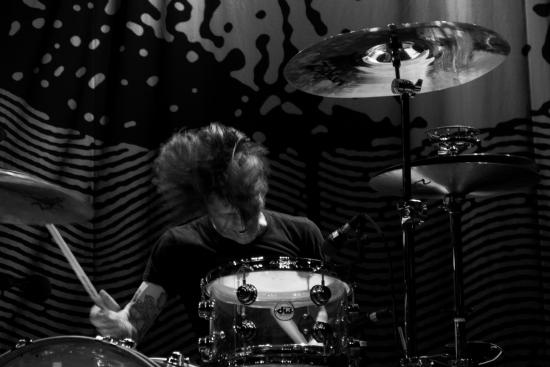 Some bands are just so consistently great live that you can't help but get excited every time a tour date comes along. Playing the Bronson Centre on Friday March 24, Against Me! delivered better than ever.
Read full story
Comments (0)
*Please take note that upon submitting your comment the team at OLM will need to verify it before it shows up below.