Business
Of connections, coincidence, and karma
Of connections, coincidence, and karma
It's amazing how, in our personal and professional networks, lines diverge and intersect again, sometimes after years of zero interaction with people. You never know where your next lead comes from, who is connected to whom and when you meet again. It's a fascinating dynamic, and I have seen many examples in my HR practice.
Five years ago, a Toronto-based company took over a firm in Holland, where I was born and raised before I moved to Canada. Canadian head office wanted to recruit a VP Sales to support and grow its new Dutch subsidiary. The company intended to run the search from Canada, but soon encountered a predictable problem: none of its Canadian HR professionals spoke Dutch. While they were pondering what to do, the CHRO happened to attend an event hosted by Ontario's HR association, where he reconnected with one of his contacts. While sipping red wine, under the header "What's new?", he mentioned the need for a Canada-based, Dutch-speaking HR professional. Instantly, the contact remembered that she and I had served on a board a few years before. Based on her introduction, I secured a contract to recruit a Dutch VP Sales. Leveraging my network in Holland, I scheduled phone calls and conducted interviews, identified candidates who met the criteria and presented the company with a top-5.
Another contact, whom I met at an Internationally Educated Professionals (IEP) Conference in Toronto many years ago, reached out in 2019. One of his clients was based in Egypt and looking for a Canadian HR consultant to quarterback a restructuring of its HR department. My contact thought of me. While it was a fascinating opportunity, it would have taken me away from my practice for two months. I called my contact and said I greatly appreciated the opportunity but had decided to pass. Two days later I attended a fundraiser, where I was introduced to several people. One of these happened to be in HR and we started swapping stories. It turned out that, when he was a young boy, his family had moved to Canada . . . from Egypt. As he was looking for a new assignment, I introduced him to my contact by email that same night.
In 2017, I was assisting a client with the recruitment of a lab research associate. We interviewed several strong candidates and selected two finalists. As this would be a new lab, we picked the candidate with a specific certification, which the other candidate didn't have. We explained our decision to the runner-up and stated our intent to let her know if other opportunities came up. About a year later, the lab was doing so well that help was needed. Rather than going through a new recruitment process, I called the runner-up from the year before. It was around 4:00 p.m. on a Friday afternoon. She picked up on the second ring. I mentioned that we had met, and that the only reason she had missed out was because she had lacked that one certificate. She started laughing and said, "I just got that certificate last week!" I asked if she were still interested. She said she was. We drew up an offer the same day and she joined the company ten days later.
Whenever employees leave an organization, either voluntarily or by invitation, it's good business to part on good terms if at all possible. Whatever the circumstances, it is knowledge walking out the door. If there have been no serious issues, employees may return at some point. I have seen dozens examples of employees asking to come back, reapplying for their old job or applying for a new position at the old company. A client of mine is in the hydraulics business and places great value on training and developing staff members. The company even created an in-house certification program, which its employees greatly appreciate and attracts job seekers. Some five years ago, one of their technicians expressed a desire to run a store in hydraulics components, as the next step in his career. The company wasn't quite ready to start a store on its premises and the employee ended up going to another company, which did offer this opportunity. Last year, my client had a chance to take over a store in another town, and they offered their former employee the chance to run it. And all that knowledge walked back in the door. Sales have been strong ever since.
Job seekers, usually unwittingly, may experience this dynamic as well. A friend in HR relayed the story of a candidate who was rejected after three interviews and took it hard. Instead of gracefully thanking the HR department for considering his candidacy and moving on, he decided that chasing HR for an explanation was the way to go. In one of his emails to my friend he wrote, "Any HR manager worth his salt would make the effort of explaining the decision." While a nuisance, messages like these confirm the soundness of the employer's decision. And it isn't a smart approach, as you may run into the same HR people later. . . Which happened to this candidate when he applied for a position at a different organization years later, which my friend had just joined as the new HR director.
As everyone seems to be in transition—losing jobs, changing jobs, starting or rebuilding companies—the dynamics of crossing paths are amplified. Nourishing your network and reconnecting with old contacts may lead to new opportunities. And make sure that you're authentic—it's about building relationships that benefit both.
---
Evert Akkerman is an HR professional based out of Newmarket, Ont., and founder of XNL HR. He can be reached at info@xnlhr.com.
Photo: Unsplash
Recommended Articles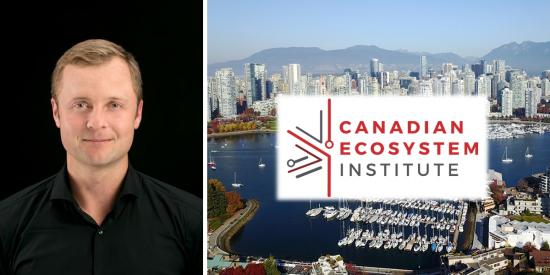 Pereira has spearheaded a smart and effective response to the head-spinning challenges facing entrepreneurs and innovators working in the tech space in 2021.
Read full story
According to the recently-released RSA Quarterly Fraud Report, Canada attracts a staggering 66 per cent of all fraud phishing attacks worldwide.
Read full story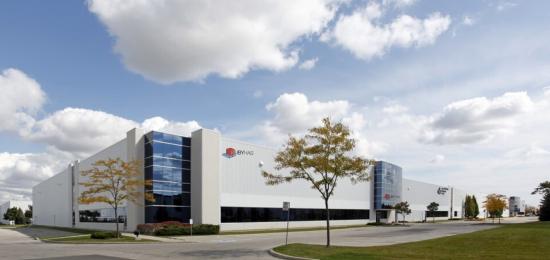 Ruby Has is an engaged partner for hundreds of DTC brands, providing them with automation technology, convenient API integration, and a strategically located international footprint of warehouse solutions.
Read full story
Comments (0)
*Please take note that upon submitting your comment the team at OLM will need to verify it before it shows up below.