Reviews
#OLMGamer E3 2016 Top 10 Roundup
#OLMGamer E3 2016 Top 10 Roundup
A look at the new protagonist from Mass Effect: Andromeda
Every gamer's favourite time of the year has come and gone. Electronic Entertainment Expo (otherwise known as E3) brings together creative minds from every corner of the electronic entertainment industry. Held in Los Angeles, the industry-only event showcases new projects, games and technology that will be coming out. Because there are so many press conferences and studio announcements E3 has to offer, we created a list of the top ten announcements that we're most excited about.
1. Not one, not two, but three new consoles confirmed by Microsoft and Sony.
Both Microsoft and Sony confirmed new updated consoles this year. Despite not being at E3, Sony has confirmed the existence of the Playstation Neo, an updated Playstation console that allows for 4K output and will still support all current and future PS4 games.
Microsoft announced two consoles: one being released this year, and one predicted to come out next year. The Xbox One S is 40 per cent smaller than its predecessor, supports 4K output, and can come with 2TB storage space. Microsoft also announced Project Scorpio, a faster more powerful console set to support VR headsets. The Xbox One S is set to be released this August, whereas Project Scorpio is expected to be out next fall.
2. Mass Effect: Andromeda's protagonist finally has a name, a new trailer, and an awesome new ship.
A new chapter in the Mass Effect universe is almost upon us! A new Mass Effect: Andromeda behind-the-scenes trailer was shown at EA Play and it looks like Bioware has gone above and beyond to create an amazing new Mass Effect game! The new game moves away from Commander Shepard and the Normandy and introduces Ryder, a hero in the works aboard the spiffy-looking Tempest. Mass Effect: Andromeda is set to be released early 2017 on PS4, PC, and Xbox One.
3. Kratos is back! A new God of War game is coming.
Sony has announced a newGod of War game in the works by showing a gameplay trailer at their press conference. While the other games in the series were based on Greek mythology, set to take place after God of War III, the newest instalment of the series will be set in the world of Norse mythology. A first look at the game shows an older, bearded Kratos out hunting with his son. The game will be released for PS4 and the release date is currently unknown.


4. New Legend of Zelda game finally has a name now—and a gorgeous trailer!
The world of Hyrule has gotten much, much bigger. The new Hi-res open-world game allows you to explore beautiful environments at your own pace and take advantage of what it has to offer. The game also has Amiibo support which can alter how you play it. The Legend of Zelda: Breath of the Wildis set to come out in 2017 for the Wii U and Nintendo's mysterious new platform, the 'NX'.
5. Fallout 4 and Doom for VR
Soon you'll be able to explore the Wasteland or battle the forces of Hell. Bethesda recently announced that both Fallout 4 and Doom will be available to play in virtual reality using the HTC Vive headset. While the E3 demo only let attendees explore the Red Rocket truck stop, we're excited to see what the Diamond City market might look like in VR.
6. Death Stranding's confused excitement
Hideo Kojima is back after his controversial departure from Konami. His new game, Death
Stranding, was announced with a bizarre and very symbolic trailer that features a nude Norman Reedus, dead sea-creatures, and a mysterious oil baby. Nonetheless, count me in as very intrigued. While the official release date is unknown, Death Stranding will be a PS4 exclusive.
7. Skyrim Re-Mastered
Released almost five years ago, The Elder Scrolls V: Skyrim is being revived in beautiful and stunning detail. Similar to the new update to console versions of Fallout 4, the re-mastered game will be able to support mods on both the PS4 and Xbox One. PC users who own Skyrim and all of its DLC on Steam will get a free upgrade as well. The Skyrim Special Edition comes out October 28th, 2016 for PC, Xbox One and PS4 and includes all the DLCs.
8. Become a pirate in Sea of Thieves
The first-ever gameplay video was shown for Rare's new Sea of Thieves game at the Microsoft press conference this year. The video showed players who have never played the game before figuring out how the game works and exploring some of the game's many features. This online multiplayer game lets you become the pirate you've always dreamed of being, while adventuring and searching for loot with friends. Sea of Thieves will be available on Xbox One and PC at the end of this year or early 2017.
9. New gameplay trailer for Dishonored 2
A newgameplay trailer for Dishonored 2 was revealed during the Bethesda E3 press conference. Developed by Arkane Studios, Dishonored 2 is a stealth-action game set primarily in the city of Karnaca. The game starts years after the events of the first Dishonored, and players can choose to play as either Emily Kaldwin, former empress-turned-assassin, or as the hero from the last game, Corvo Attano. Dishonored 2 comes out November 11th, 2016 and will be available on Xbox One, PS4, and PC.
10. The Last Guardian is finally here!
From the makers of Ico and Shadow of Colossus comes The Last Guardian, a gorgeous-looking action-adventure game that has been in the making since 2007. The game follows a young boy and his large, feathered creature named Trico, as they work together to evade their enemies. The game will be released October 25th, 2016 and is a PS4 exclusive.
What news are you most excited about from E3 2016? Let us know in the comments below!
Recommended Articles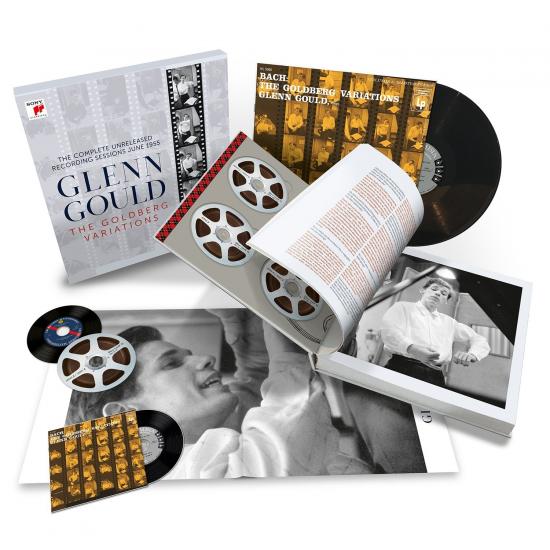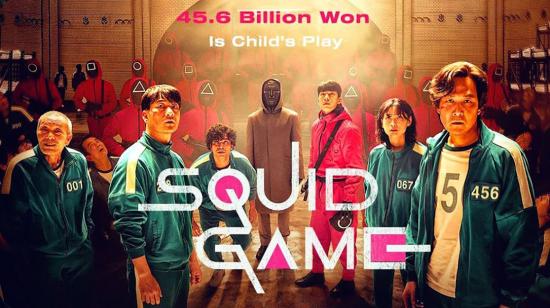 Watch the review to find out why Keith Whittier thinks Squid Game is the best show in the last 18 months.
Read full story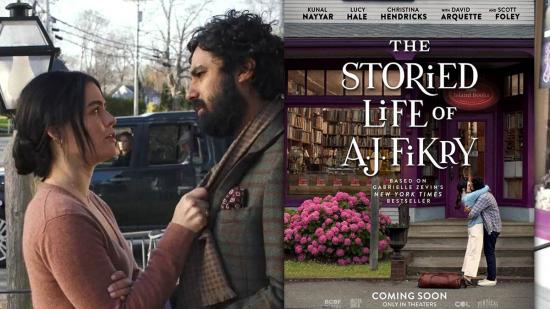 Based on the New York Times best-selling novel, A.J. Fikry is not having a great run of luck.
Read full story
Comments (0)
*Please take note that upon submitting your comment the team at OLM will need to verify it before it shows up below.