Omicron puts a damper on travel
As the world heralded in 2022, many found their travel plans derailed due to the Omicron variant of COVID.
The Onus of Omicron
While people worldwide hoped that COVID would be behind us by now and that regular travel would have long since resumed, the recent holiday season saw the Omicron variant continue to impact travel plans in the face of the industry's attempted recovery. Omicron caused thousands of flight cancellations and delays across the US and worldwide, thanks to staffing shortages and sick crews. During what is typically a peak week of travel for the year, thousands of people scrambled to make other arrangements when their Christmas and New Year's travel plans were grounded due to the highly-transmissible Omicron variant's rapid spread.
Cases of the new variant have reached record levels, with a Reuters poll showing a whopping 45% uptick in new cases. South Africa, where the Omicron variant was first detected, reported quick spikes in COVID cases followed by a rapid decline, with a minimal rise in hospitalizations. Some health experts are hopeful that Omicron is a weaker strain of the virus, despite being highly contagious. While experts forecast that the variant may peak in the US by mid-January, COVID has been notoriously unpredictable these past two years. Estimates about how the virus would play out have been so frequently inaccurate that modelers have taken to making their projections on a weekly rather than monthly basis. While Omicron cases may be milder, it is expected to cause substantial increases in case numbers. Some health officials suggest that the widespread vaccination effort has played a role in reducing the impact of serious illness due to Omicron.
Recovery for individuals sick with the Omicron variant is predicted to be swift, and it's possible that Omicron may not invade the lungs to the extent previous variants did. Vaccinated patients tend to be protected from more severe forms of the disease, according to David Rubin, director of PolicyLab at Children's Hospital of Philadelphia. That said, uncertainty continues to be the dominant theme of the pandemic's current state. As the new year began, it brought new cases across the US to over 550,000 and the impact is being felt on travel stocks, among others.
Tentative Travel
While airline stocks rallied in 2021, with many people going on vacations or visiting friends and family after restrictions eased, Omicron and staff shortages continue to plague the air travel sector. United and American Airlines reported significant flight delays, while Southwest Airlines had canceled only a handful of flights due to winter weather conditions rather than COVID. As Omicron spreads among US flight crews, those eligible to fly are also wary of current quarantine rules that would impact them upon landing.
Airline analyst Helane Becker at securities firm Cowen explained that the backup is expected to ease as end-of-year holiday travel pressure gives way to a quieter travel season through mid-February. Despite financial incentives, most workers in the airline industry did not opt to work overtime hours. Pilots, cabin crew, and support staff alike experienced drastic layoffs and furloughs during the first 18 months of the pandemic, and the ripple effect is still being felt today, with inconsistent and insufficient staffing continuing to impact airplane travel's stability negatively.
Choppy Waters
Cruise travel and cruise stocks have also felt the repercussions of Omicron. In recent days, several cruise ships returned to port after they had already departed when travelers positive for COVID were found to be on board. Among ships that did set sail as planned, excursions to locations did not go as scheduled, such as a side trip to Aruba that purportedly did not let cruise passengers aboard the Carnival Freedom cruise ship to visit the island.
The Centers for Disease Control and Prevention issued a statement on December 30 telling people to avoid traveling on cruise ships regardless of their vaccination status. The CDC raised its travel health notice level for cruise ships to its highest warning level due to reports of outbreaks on tens of cruise ships. Cruise stocks fell 1% following the CDC's travel advisory. Representatives from within the industry, including Norwegian Cruise and the Cruise Lines International Association voiced their disappointment over the CDC decision. They stated that cruise passengers were as safe as the general population or safer regarding the risk of COVID contraction, and that cases identified on ships made up a very small minority of the total population onboard.
Travel companies such as Tripadvisor and Expedia Group saw their stocks fall 1.6% and 1%, respectively, and hotel stocks such as Marriott International and Hilton Worldwide Holdings experienced losses as well, as did vacation rental company Airbnb.
Train travel has also been impacted by Omicron, with dozens of Amtrak cancellations due to COVID cases among employees and inclement weather conditions. Reduced train ridership led to service cuts at Amtrak as well as layoffs. In December, Amtrak executives told Congress that federal vaccine mandates would likely further reduce service.
Keep Your Bags Packed
Does this mean that travel's comeback is over? Travel is an industry that refuses to be defeated despite severe setbacks over the past two years. It's hard to chart the course of travel's return, as we have come to expect the unexpected when it comes to COVID and its ensuing variants. Industry insiders remain optimistic that Omicron is likely to be less devastating than previous COVID strains. While highly transmissible, Omicron seems less deadly, and its impact may be offset by the fact that nearly half of the world's population has been vaccinated. The need and desire for travel, including business travel, remains a priority to many people worldwide who are willing to jump through all of the hoops necessary to make it possible. While travel stocks have continued their tumultuous recovery, there is reason to hope that Omicron's impact on travel will be over before long.
Important Disclosures:
Fund holdings and sector allocations are subject to change at any time and should not be considered recommendations to buy or sell any security.
The Funds' investment objectives, risks, charges, and expenses must be considered carefully before investing. The prospectus contain this and other important information about the investment company. Please read carefully before investing. A hard copy of the prospectuses can be requested by calling 833.333.9383.
Investing involves risk. Principal loss is possible. As an ETF, the fund may trade at a premium or discount to NAV. Shares of any ETF are bought and sold at market price (not NAV) and are not individually redeemed from the Fund. The Fund is not actively managed and would not sell a security due to current or projected under performance unless that security is removed from the Index or is required upon a reconstitution of the Index.
A portfolio concentrated in a single industry or country, may be subject to a higher degree of risk. Specifically, the Index (and as a result, the Fund) is expected to be concentrated in passenger airline, hotel and resort, and cruise industries ("Travel Companies"). Travel Company revenues are heavily influenced by the condition of the U.S. and foreign economies and may be adversely affected by a downturn in economic conditions that can result in decreased demand for leisure and business travel. Travel Companies may be significantly affected by uncertainty in travel, including guest safety, security and privacy, changes in labor relations and insurance costs, issues affecting equipment reliability and longevity, changes in fuel prices, and shortages of experienced personnel.
Beginning in the first quarter of 2020, financial markets in the United States and around the world experienced extreme volatility and severe losses due to the global pandemic caused by COVID-19, a novel coronavirus. The pandemic has resulted in a wide range of social and economic disruptions, including closed borders and reduced or prohibited domestic or international travel. Some sectors of the economy and individual issuers, including Travel Companies, have experienced particularly large losses. Such disruptions may continue for an extended period of time or reoccur in the future to a similar or greater extent.
The Fund is considered to be non-diversified, so it may invest more of its assets in the securities of a single issuer or a smaller number of issuers. To the extent the Fund is invested in companies of a single country or region, local political and economic conditions and changes in regulatory, tax, or economic policy could significantly affect the market in that country and in surrounding or related countries and have a negative impact on the Fund's performance. Investments in foreign securities involve certain risks including risk of loss due to foreign currency fluctuations or to political or economic instability, and these risks are magnified in emerging markets. Small and mid-cap companies are subject to greater and more unpredictable price changes than securities of large-cap companies.
CRUZ is new with a limited operating history.
Total return represents changes to the NAV and accounts for distributions from the fund.
Median 30 Day Spread is a calculation of Fund's median bid-ask spread, expressed as a percentage rounded to the nearest hundredth, computed by: identifying the Fund's national best bid and national best offer as of the end of each 10 second interval during each trading day of the last 30 calendar days; dividing the difference between each such bid and offer by the midpoint of the national best bid and national best offer; and identifying the median of those values.
Commissions may be charged on trades.
CRUZ is distributed by Foreside Fund Services, LLC.
Recommended Articles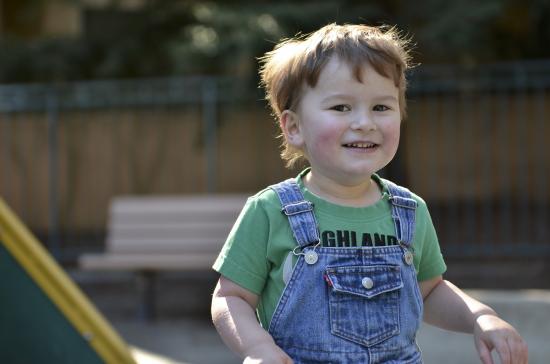 New data underscores the urgent need for services and a synchronized national strategy
Read full story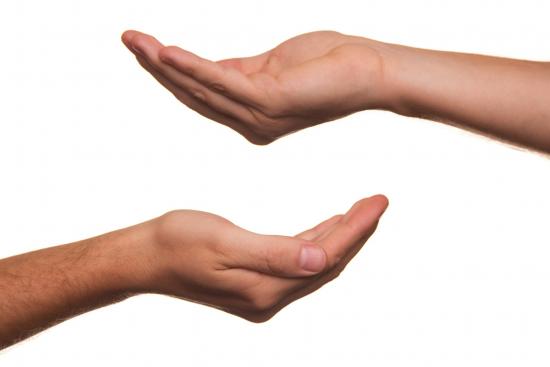 Seven in ten Canadians have given to charity over the past year, and almost half of donors are open to different sorts of giving approaches than just the traditional solicitation letter, according to the 2018 What Canadian Donors Want Survey, conducted by the Association of Fundraising Professionals (AFP) Foundation for Philanthropy – Canada in partnership with Ipsos.
Read full story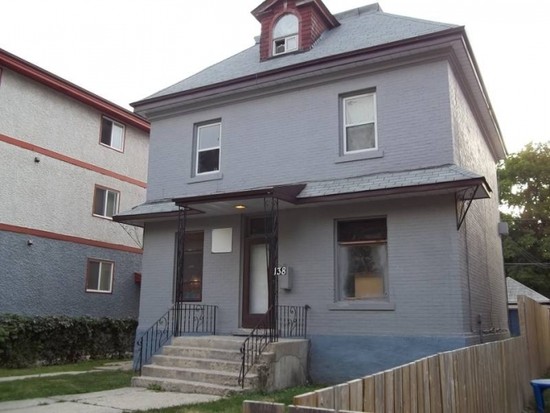 More than 30,000 homeless Canadians daily, thousands more part of the 'hidden homeless' On any g...
Read full story
Comments (0)
*Please take note that upon submitting your comment the team at OLM will need to verify it before it shows up below.