Good Reads
Ottawa's Human Chain Sends a Cross Border Message of Inclusion and Diversity
Ottawa's Human Chain Sends a Cross Border Message of Inclusion and Diversity
Photos by Andre Gagne
It was a powerful visual as more than one thousand people joined hands to form a human chain stretching down Sussex Drive and wrapping all the way around the U.S. Embassy in Ottawa.
Monday's event was quickly organized to protest the executive order signed just days earlier by American president Donald Trump, which bans citizens of seven Muslim-majority countries from entering the United States.
People of different race, faith, age and gender braved the frigid winter temperatures to voice their outrage over the refugee ban.
The crowd chanted, "no ban, no fear, refugees are welcome here," as police shut down Sussex Drive to accommodate the growing numbers. The protest held extra poignancy coming on the heels of Sunday night's attack on a mosque in Quebec City. Six people were killed and five others wounded when a gunman opened fire during evening prayers.
Adam Gilani, the former President of the Muslim Student Association at The University of Ottawa, spoke to the crowd
about the wide reaching effects of President Trump's actions.
"What is done by the President of the United States, the actions of Mr. Trump affect all of us. politics of exclusion, politics of xenophobia don't just end at the borders of the United States."
Amira Elghawaby, a spokesperson for the National Council of Canadian Muslims, implored protesters to help ensure Canada remains an open society that celebrates diversity.
"The idea that a person's religious identity or ethnic identity is enough to determine that they aren't worthy of entering the U.S. - that they are somehow suspect - is deeply flawed and we fear, will only further suspicion of Muslim citizens and residents in the west. We are deeply concerned about rising islamophobia here in Canada, and we fear this policy will aggravate this phenomenon. This is a key moment for all of us."
Indeed, it was a key moment for many recent refugees to Canada, who felt compelled to join the human chain demonstration. One young Syrian family, who only arrived in Canada weeks ago, stood amongst the crowd, shivering but smiling.
The children waved Canadian flags as they joined the chants and cheers, despite not fully understanding all of the English words. This family, and so many others, serve as a flesh and blood reminder that these are human beings with their own stories, who are being so negatively affected by this travel ban. A reminder, that human rights are not to be taken for granted.
Paul Dewar, former NDP MP for Ottawa Centre, called out President Trump for his policies and impassioned Canadians to "stand together against those who work to divide us." Dewar called for immediate action by all levels of Canadian government.
"The government of Canada should formally request President Trump rescind the travel ban. Secondly, we should also suspend the Canada-U.S. Safe Third Country Agreement, until that ban is actually rescinded," Dewar said. "There is no safety for anyone seeking refuge coming to Canada through the United States now."
The Canada-U.S. Third Country Agreement currently dictates that refugee claimants are required to request refugee protection in the first safe country they arrive in, unless they qualify for an exception.
Dewar also called on the municipal government to, "declare Ottawa a city of sanctuary for those who are seeking refuge."
The human chain demonstration marked the second large scale protest in downtown Ottawa in just over a week. Last Saturday thousands of people took to the streets as part of a worldwide march for women's rights – also sparked by President Trump's actions.
With more demonstrations planned for the days to come it is evident the citizens of Ottawa are taking action and joining the millions of voices crying out against President Trump.
But the real question remains, is anyone in the Trump administration actually listening?
Recommended Articles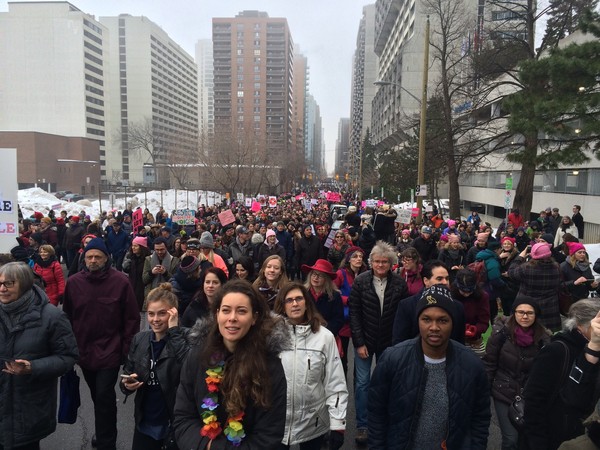 Ottawa Life's Emily Cordonier was just one of the thousands of men and women who walked in solidarity and support of the Women's March on Washington. She relates her experience in a day where the message was clear: Love trumps hate!
Read full story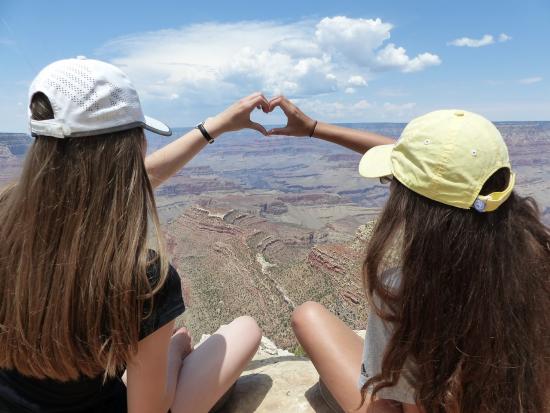 By combining study with travel students can visit foreign countries and get acquainted with another culture while fulfilling academic requirements.
Read full story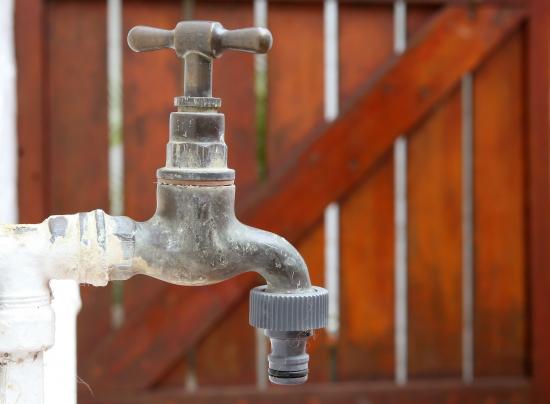 Yes, making a blog would be helpful for you to get a chance in order to offer customers answers to any questions they may have about their plumbing.
Read full story
Comments (0)
*Please take note that upon submitting your comment the team at OLM will need to verify it before it shows up below.