Good Reads
Ottawa's tech companies seeing a sudden burst of investment
Ottawa's tech companies seeing a sudden burst of investment
byAnastasiia Lastovetska
Some time ago, the capital of Canada, Ottawa, began to experience a real boom in investment.
Statista data says that in 2021, tech company Snapcommerce won the Technology Fast 50 Award 2021 in Canada, having grown by 33,614 percent over the previous four-year period.
A software company in Ottawa
Rockport Networks announced Tuesday morning that it had raised $48 million in new capital, with the region's tech sector amassing nearly $500 million in venture capital since October alone.
Why is this data so impressive?
Well, it's worth remembering that two decades ago, the focus here was on the internet equipment and light wavelengths. However, in the last couple of years, investments began to be directed to e-commerce, software, and many other applications of the latter.
Techcrunch notes that a company called Fullscript, which has set up a wholesale backend and store to support the supplement business of alternative physician practitioners who provide these services, is receiving large cash injections to pursue this opportunity. The Ottawa, Canada-based company has raised $240 million, funds it will use to expand its business in North America further and develop additional tools to serve its clients: practitioners develop complementary and comprehensive treatment plans (combining both conventional and modern approaches) for their patients. The base of the company's practitioners exceeds 30,000 people. In 2022 revenue is expected to reach US$300 million.
And here are a couple more young software companies that are working to make life easier for online corporations:
Knak and Fellow appraised $25 million and $24 million in the current quarter, respectively.
Such stunning results and breakthroughs in Ottawa's I.T. industry make mid-sized companies the best custom software development companies in the region.
Why did the technology come out on top in Ottawa?
The wave of uncertainty and anticipation of the consequences of COVID-19 has brought many software developers new ideas on how to help the rest of their lives survive during such challenging times.
Examples include the launch of Area X.O., state-of-the-art mobility and connected technology testing ground, and the announcement that Silicon Valley tech giant Gigamon is setting up a research and development facility in Ottawa, joining other newcomers to the city.
Zone H.O. itself is sure to attract more international investors. This hub is North America's first hub with the infrastructure to test everything from a mobile command center, unmanned modules, and vehicles to drones, all in a four-season climate with a wide range of conditions and temperatures.
But it's not talent alone. Ottawa's winning ways include:
Several areas of profound tech expertise.
A dynamic ecosystem.
A diverse talent pool, strong research capabilities, exceptional quality of life, and cost-effectiveness.
When it comes to cost, the average salary for software engineers in Ottawa is half that of a Silicon Valley engineer, so highly skilled talent comes at a lower price.
The attractiveness of the city's location.
The geography of Ottawa also attracts foreign companies. In 400 km around Ottawa, about 20 million people are covered. What makes Ottawa a very convenient city is its location to all markets.
That, he says, was part of what convinced global giant Amazon to open a second-order fulfillment center in Ottawa within two years.
Thus, all these factors have led to Ottawa experiencing a boom in technology investment, and it will only grow in the future.
---
Author's bio: Anastasiia Lastovetska is a technology writer at MLSDev, a software development company that builds web & mobile app solutions from scratch. She researches the area of technology to create great content about app development, UX/UI design, tech & business consulting.
Recommended Articles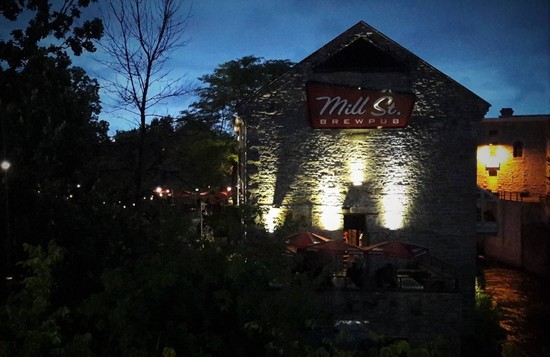 Although they opened their doors way back in 2012, last weekends "Hopped & Confused" was the...
Read full story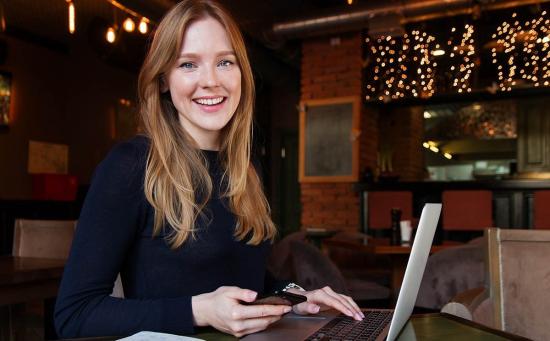 Women make up nearly 47% of the workforce across the country. This means that modern women are just as financially invested in their careers as men.
Read full story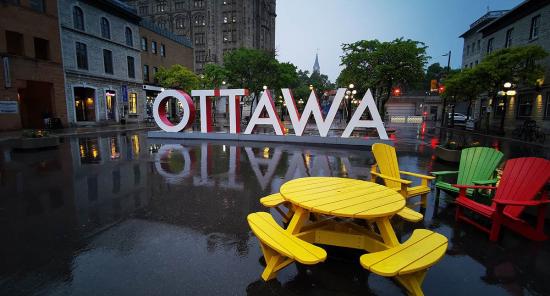 Ottawa has plenty to offer the many visitors who come every year. Top attractions include Parliament Hill, the Canadian War Museum, the museum of nature, and the Rideau Canal.
Read full story
Comments (0)
*Please take note that upon submitting your comment the team at OLM will need to verify it before it shows up below.