Outrunning restraints
As we marked the sad one-year anniversary of the pandemic earlier this year, the talking heads spoke of "pandemic fatigue" and "Zoom fatigue." Understandably so. We had grown tired and frustrated seeing our freedoms restricted at random, especially when we hear of people in positions of authority granting themselves exemptions.
Since March of last year, it's been wall-to-wall doom and gloom on all channels, panels, and pages. Officials, elected and unelected, outlined one horror scenario after the other, gravely intoning, "You-think-it's-bad-now, wait-till-you-see-this." And all these experts seem to have the same Teflon quality as meteorologists announcing thunderstorms and blizzards—no matter how far off the mark they are, we're always willing the let them scare us another day.
One of the symptoms of the exhaustion that set in is an urge to escape the confines of COVID life. While Ontario must have been the only jurisdiction in the formerly free world that outlawed golf, getting fresh air and physical exercise were still sort of OK, provided the neighbours didn't notice. It's also still OK to watch sanctioned tennis tournaments and the Tokyo Olympics.
My sport of choice is running, and it helps me maintain a semblance of mental and physical balance. Not only is it a great way to stay in shape, but the sport is also a wonderful source of humour and anecdotes. Sensing how starved many people are for distraction, I decided to share a number of examples.
There's a big hill on Leslie Street, just east of Aurora, Ontario. It's a challenge even for well-trained runners. One day I was running with my friends Steve and Neville. We had hardly warmed up when we saw the hill looming in the distance. Steve: "Tough to have this hill at the beginning of a run… Not that it's any easier on the way back." Soothing comment from Neville: "After a while, it's like an old friend."
The same Steve qualified for the Boston marathon a few years ago. He stated there was hope for me too, as the goal posts move with age. Me: "So your Dad could sign up for the Boston Marathon?" Steve: "He wouldn't make it to the end of the driveway."
Two summers ago, we took over a local Starbucks with some thirty sweaty runners. On such occasions, the athletes compare pace, HR (heart rate), blood pressure, and mileage. This particular morning, everyone was happy with their effort, except Andrew—who confessed that he'd sort of hung back and freewheeled a bit. Comment from the crowd: "There's always one bad apple in the batch."
One memorable situation occurred by chance. I was picking up a coffee at a Newmarket Starbucks and saw fellow runner Todd come in. We're both north of six feet, and trim. Especially him. While we were talking about routes and rates, "Wayne" came in—husband of a local politician, fairly compact, and a bit closer to the tarmac. I introduced Todd to him and mentioned that Todd was a Boston veteran. Wayne: "I used to look like that too, when I was a runner, many years ago." Me: "You used to be a head taller?"
Three years ago, I ran with a group on Wednesday evenings, which coincided with a weekly hamburger promotion at St. Louis. Runner Tim took ten minutes to read through the menu. My question: "Why are you looking at the menu when it's Burger Night?" At that point, server Brooke arrived to take Tim's order, and it seemed there was some static on the line. Steve, incredulous: "Let me get this straight—you want a veggie burger with bacon on it?" Brooke: "Last week we actually had a guy here who did."
Sometimes you encounter wildlife while running. Coyotes, for instance. A while ago, a runner reported that he'd seen a fox cross the trail in front of him. No reason for alarm, we assured him, as foxes are quite small. Comment from Lance, sturdy and over six feet: "Yeah, if I'm a fox, and I see a guy like me, I think, 'That looks like a lot of work. I like killing, that's fine, but I'll go for something smaller, like someone's dog.'"
My friend Dave has a phobia for snakes. Or against snakes, whatever. One day, during a run on the Tom Taylor Trail in Newmarket, he saw a snake slide away. Dave arrived back at the staging point all flustered. Nick: "How big was it?" Dave: "About two feet." Lance: "Yeah, Dave got attacked by an anaconda."
Typically, as long as temperatures are decent, I run in shorts. One Sunday in the fall, I decided to be comfortable rather than roughing it, and I wore a jogger. After a 12k run with friend Beric, we were recovering behind the Running Room building, sipping coffee. Fellow runner Teresa arrived by car, parked, and walked up. Teresa: "Hey Evert, I didn't recognize you with pants on." Beric: "I'm curious about the background of that comment."
After a Sunday run in great winter weather, we were having coffees at Starbucks again. Eight athletes (in two COVID-compliant groups of four) were soaking up the sun. At some point, the talk turned to series on Netflix, and someone suggested that we watch My Octopus Teacher. Apparently, it's about a diver who gains the trust of an octopus. Me: "And then they become buddies and hang out? Like, 'Hey, want a beer?'" Nick: "That would get expensive, with all those arms."
On June 5, 2020, I asked Lance if he felt like coming for a run the next morning. Lance: "If the rain holds off, yes." Me: "It rained on D-Day." Lance: "Yes, and I stayed inside and dry on that day too."
Official road races are a great source of fun too, especially from spectators who come out to support the runners. It's a well-known fact that many runners dream of qualifying for Boston at some point in their career. You may recall that 2019 (or "1 B.C.", Before COVID) was the year of Operation Varsity Blues—the investigation of parents buying their kids' way into top American universities. On May 26 of that year, I participated in the Ottawa marathon. Tired as I was, I had a good laugh at the 40k mark. In the final turn, on a bridge over the Rideau Canal, a spectator held up a sign with a large picture of Lori Loughlin and the text "I can get you into Boston."
Evert Akkerman is an HR professional based out of Newmarket, Ont., and founder of XNL HR. He can be reached at info@xnlhr.com.
Recommended Articles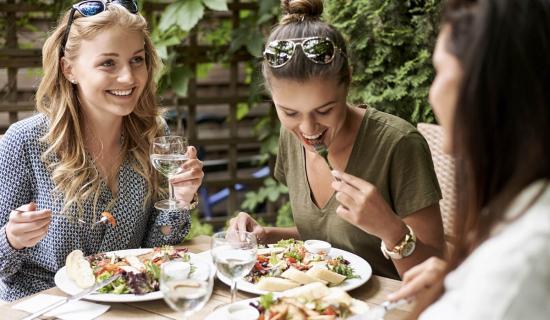 Salads are extremely versatile and can accommodate various dietary needs such as vegetarian, vegan, gluten-free, and paleo.
Read full story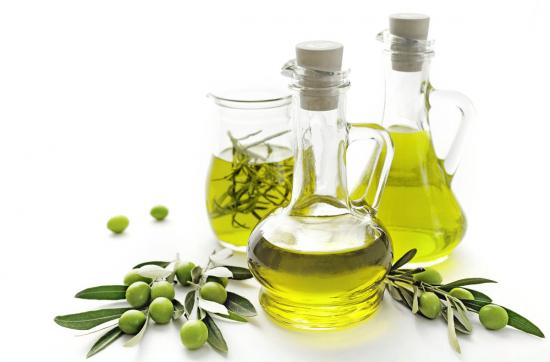 If the label does not mention extra virgin olive oil, then you can assume that the oil has been heated and refined, which removes many of the health properties
Read full story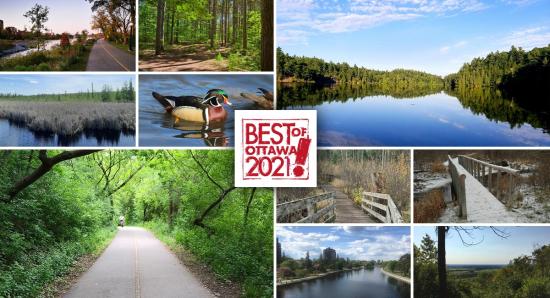 After over 20-years writing about life in Ottawa, we think we have a pretty good idea of the best of what this city has to offer. Check, share and discuss #OLMBest every week!
Read full story
Comments (0)
*Please take note that upon submitting your comment the team at OLM will need to verify it before it shows up below.