Arts & Events
Rising Ottawa Bass-Baritone Sings a Song for Ottawa!
Rising Ottawa Bass-Baritone Sings a Song for Ottawa!
Fluid, lyrical, dramatic and excellent are words that just begin to describe the brilliance of the voice of Ottawa's own Philippe Sly. You only need one reason to hear him sing - because he's really good. Commanding on stage you will find you cannot take your eyes or your ears off of him.
Reading about his recent Met Council winning experience I could not resist wanting to know much more about this local Ottawa 'boy' who had done so well and was seemingly suddenly a sensation. The secret is out – he always was…All of 22 years old, the electric bass-baritone survived the rigors of the annual Metropolitan Opera National Council Auditions to come out a winner. The entrants are all classically trained opera singers and Canadians were well represented including, sopranos, Sasha Djihanian of Montreal; Carrie Dimaculangan of Edmonton and Torontonian Chloé Moore. This year's competition was massive and saw more that 1200 singers in total between the ages of 20 to 30. A five month ordeal with the surface trappings of a classical version of the 'Idol' franchise this competition's similarity ends very much at that very surface. The 1200 singers, whittled down to 22 finalists, are invited to New York City to sing for the chance of their lives. Doing Ottawa proud, young Mr. Sly placed in the top five with four other winners and performed in concert at the Met. He is in grand company including Joseph Barron, Ryan Speedo, Michelle Johnson, and Joseph Lim. For very candid photographs of some of the entrants, visit  the New York Times Magazine website here.
For all the fans and the new fans there is a lot more to read and enjoy about the capital's singing superstar on his website including an impressive array of accolades and acclaim. I encourage you to visit it and see where you may be able to hear him next. Find more about Philippe Sly at: www.philippesly.com
In recent candid correspondence I wanted to find out more about this young maverick vocalist and I posed fun and provocative questions about being who he is and about being an Ottawan:
A recent Sunday New York Times article profiled this year's Metropolitan Opera National Council Auditions…an opera singer's career is one that often starts later due to voice development and tradition. (here's the question…)
JD…This is an audition series intentionally designed to propel younger singers into the limelight and the opera world. How do you imagine something like this series helping you and how do you see its impact so early in your career?
PS…"Well first of all this competition offers singers exposure to some of the most important names in the operatic community and allows for the Met to keep tabs on their career. This competition is a way of starting a working relationship with the Met, not the only way, mind you, but it does allow one to start such a relationship early in their career…most importantly, winning the Met competition signals to the classical community that you have reached a certain level of proficiency, a standard that is recognized internationally.
JD…How did you get started? How does an Ottawa boy rise into a career in the world of Opera and Classical art music?
PS…Having an appreciation and curiosity for music is everything. I was fortunate enough to have parents with a deep appreciation for the arts and all musical genres. The earliest albums I remember listening to were the "Forest Gump" soundtrack, Glenn Gould's interpretation of Bach's Goldberg Vriations, Simon and Garfunkel Greatest Hits, and the "Les Miserables" Soundtrack. Opera was definitely a later addition (comparatively). I was 7 when my parents had me attend an operetta that the Opera Lyra Boys Choir was putting on. My mom says that it was the first time I stood absolutely still for an extended period of time. It was a done deal from that moment on. I joined the choir almost immediately and started private voice lessons at 8. To answer your question, music and the stage allowed me to channel my energy at an early age but it would become a fascination for me. All it takes is for one to truly listen without judgment and allow yourself to feel. Once this happens music will become an important part of your life whether you are a musician or a music enthusiast.
JD…Tell me about your teachers and coaches and their value to shaping and coaching you inn your singing?
PS…I have been blessed with teachers and coaches that have not only imparted wisdom and experience but also have shared of themselves. I cannot begin to express the importance of my relationship with them. They have been quintessential on a musical and personal level. One cannot make music without an inherent desire to share and create. I feel very fortunate to have been imparted this.
JD…Ottawa seems like a best kept secret in this country? It is home to a vibrant classical music community. There are great schools fostering interest and serious study in many musical aspects. What do you think keeps musicians there? It is a smaller city by North American standards, I often wonder how it can sustain what it has? …In other words – My G*d, you're from Ottawa – what is the deal here…?sic (I realized this might have been a bit of a loaded question so I tried to smooth things out by comparing it to another special city – my home town – I think I was) ...Ottawa seems like a hidden classical music capital with two grand music festivals looming - Winnipeg is often touted as a great place for bands because it has long challenging winters making for excellent practice seasons – that kind of thing…Maybe it is Ottawa's proximity to larger centres, teachers, school – always trying to be noticed?
PS…Ottawa really does have a huge musical community proportionally speaking. The musical community is very close and very supportive and seems to be an important part of the culture here. Why? Perhaps it is because here there is a true sense of community and hence communal desire to accomplish things together. Music is the language here and I think we speak it both elegantly and with passion and ingenuity.
To borrow shamelessly from Philippe's last answer I believe that not only is there elegance in the Ottawa he so wonderfully speaks about but I believe there is true elegance and gentlemanly respect for and understanding of the importance of community. His earliest music experiences were varied and diverse. He had the support and grounding of parents who shared a love for music and the arts and who could see what really thrilled him and then provided him with the opportunities to follow through with his interests. For those who champion the importance of music in education, whether you aspire to constantly honing your vocal skills like Philippe, or find how it applies to all facets of life this is a story that truly resonates.
Not many are able to witness the brilliance of stardom and that alone is an experience like no other, fewer still are able to be there as that star is rising and watch as it leaves a sparkling trail as it rockets always upwards. Congratulations to Philippe Sly and continued successes – he is Canada's Ottawa boy 'done good'. We should be all be proud.
Recommended Articles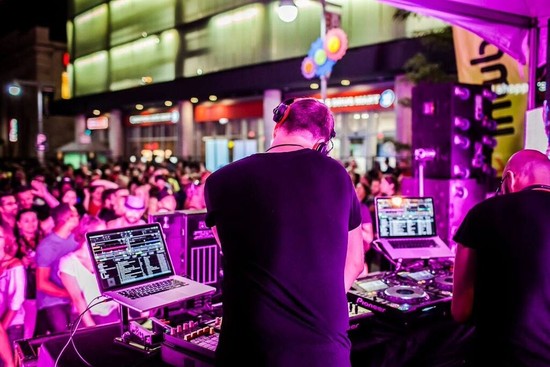 The Bank Street BIA is transforming downtown Ottawa into a technicolour dreamscape for two whimsical...
Read full story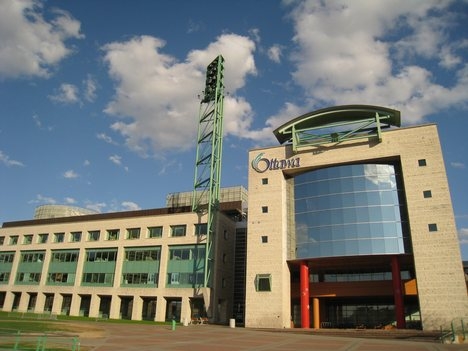 Canada's urban centres are homes to many works of public art. Stand-alone, commemorative or decora...
Read full story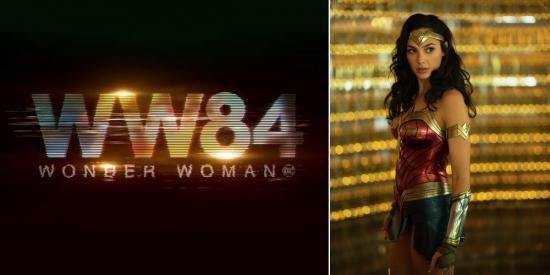 Gal Gadot stars in the sequel to the 2017 smash hit, Wonder Woman.
Read full story
Comments (0)
*Please take note that upon submitting your comment the team at OLM will need to verify it before it shows up below.