Set The Moose Free
There is no better time to brush up on lesser-known Canadian history. You might be forgiven for wanting to hit the snooze button when you hear "Constitutional law" but here's one for you. Two clauses in the British North American Act may determine the way you get to work or get around the National Capital Region, and whether or not you enjoy or stress out on that trip.
Paying attention to, or ignoring these two sections of the Constitution affects your time with friends and family, your ability to know the more far-flung parts of this region, and affects the safety of your trip home from a party, a game or a concert. Whether or not Parliament's intent in Constitutional Sections 92(10)(a) and (c) are respected today, fundamentally affects where you choose to live, and where you are able to live if you're not able to own a car, or choose not to own one.
A group of pragmatic yet visionary entrepreneurs under the antlers of "MOOSE Consortium" has set out to change how anyone would live in and visit Canada's National Capital Region. Picture this: a big orange train, two levels, with full-service cafés on all the second decks (including an elevator for wheelchairs and strollers). You can choose from three sections on each train. Get on the Social Trainsformation/Trainsformation sociale to chat with friends, yak on the phone, or crank up your earbuds. Or get onto the Train of Thought/En train de penser, the quiet section where you can read, nod off, think, or just stare out the window and mind your own business. Or, jive on the Soul Train with music on board, sometimes recorded, sometimes with live musicians. These would even serve as rolling venues for Ottawa's outstanding music festivals. And all of this pulled along by the Engine of change/Moteur du changement.
Sound good? Get on board.
On its own initiative (code for without any public money, without any financial support from any government), the Moose Consortium has real plans to finance, develop and operate a 400-km interprovincial passenger railway on existing railway infrastructure. In short, the plan is to operate three-coach, double-decker trains all-day, every day from 5:30 am to midnight. The area will extend through Ottawa and Gatineau out to six semi-rural towns in the Region:
• Smiths Falls Ont. – Ottawa – Gatineau Que. – La Pêche Que.;
• Arnprior Ont. – Ottawa – Gatineau Que. – Montebello Que.;
• Alexandria Ont. – Ottawa – Bristol Que.
Here is how it would work: Moose rail would exchange passengers with OC Transpo, the Société de Transport de l'Outaouais (STO), and other services to making region-wide movement far more convenient for commuters, tourists, day-trippers and event audiences. Instead of presenting competition to OC Transpo, STO and the rural services, Moose will be integrating and extending transportation options.
Moose is not only offering relief for commuters and other travellers, it plans on doing so in an enjoyable and by far the most cost effective way for riders. There will be Wifi, a café that converts at night into a pub, a place to store your bike, kayak or skis, and while it may seem unbelievable, the fare it is "pay what you want." Really. How? The answer is that the money is in the property near the stations.
Joseph Potvin, Director General of Moose explains. "Each station will be an autonomous enterprise, independently planned, financed, developed and maintained. Moose won't own any stations. When we're ready, we'll publish a Request for Proposals for stations, with some basic requirements in common."
Each station can be run on any business model the owners desire, but Moose describes a model station that's set up essentially as a commercial condominium under a "joint use and maintenance agreement" (JUMA). This is already very common for commercial plazas and industrial parks. In order to be provided train service, participating freehold commercial and residential property owners and investors within an easy walk of each station (which Moose measures as 0.8 km) will need to split the increase in leases, rents and land sales by some generally negotiated proportion, say 70:30, or 60:40. It will change from year to year.
"We'll never touch base value" explained Potvin. But any increase to property income and property asset value due to transforming a "Locality" to a "Linked Locality" will be split with the owners/investors. "If they don't want to pay, that's entirely fine. Further down the line, some other locality is likely to want the earn the increase. The worst that will happen financially if the train stops serving a locality is that the income and asset values go back to what they would normally be without the train service."
The innovation brought to the transit industry by Moose is to create an open competitive market for stations, publishing generic specifications and financial requirements, but otherwise leaving the organizational and architectural design to station developers.
If you like nitty gritty details, there's plenty to read about their "Property-Powered Rail Open Market Development Model". Suffice to say here, the money is all in the property. So much money, that Moose has applied to the Canadian Transportation Agency for authorization to develop this 400-km railway service without any dependence at all on government funding. The Agency's decision was not yet available when Ottawa Life went to print.
One of the fascinating parts of this story is that the infra-structure already exists. What Moose Consortium is adding is the entrepreneurial spirit, creativity and determination to make it happen. "Our mega-project is already built", said Wojceich Remisz, President of Remisz Consulting Engineers which is a member company in the Consortium.
What is needed? Existing federal rules for railways need to be enforced; ones that date back to the British North American Act. So back to the history lesson.
Potvin explains: "The Government of Canada is being asked to validate that specific regulations and statutes are acted upon and enforced in alignment with the expressed intent of Parliament, in particular Sections 92.10(a) and (c) of the Constitution, and specific provisions of the Canada Transpor-tation Act, the Railway Safety Act and the National Capital Act."
The Constitution and the CTA stipulate that interprovincial rail is within the jurisdiction of the federal government. The Prince of Wales Bridge is one perfect example. There are many but here is one that is particularly poignant.
Historically, it was the first railway bridge to cross the Ottawa River. It was described in an Act of the federal Parliament 1872 which declared that it would be "for the general advantage of Canada" — that's to say, it was the government John A. Macdonald that invoke Section 92(10)(c) of our Constitution. It was built in 1877-1880 at the initiative of the Government of Québec. Today, it is the only railway bridge connecting the Ontario and Quebec parts of the National Capital Region.
The Prince of Wales Bridge is the most visible and symbolic single kilometre of railway in the country. Let's be honest here. Less than twenty years ago this was a fully-functional railway. It is currently in neglect and is now closed off, sadly. It is in such disrepair that crossing on foot could see you plunging into the Ottawa River. While it seems dangerous at the moment, due to the disrepair and a graffiti-rich environment, recent engineering studies confirm that it remains structurally sound, and with normal maintenance, it remains ready to be used to its full of potential.
Here is what happened. On March 21, 2005, the City of Ottawa purchased the Prince of Wales Bridge in full working order from the Canadian Pacific Railway Company and the St. Lawrence and Ottawa Railway Company, under an "Agreement for Purchase and Sale of Railway for Continued Railway Operations". Ever since then under the City of Ottawa's ownership, this vital connection to Gatineau has fallen into disrepair. In 2009, the City of Ottawa began quietly disconnecting this bridge from the main O-Train railway line without any Federal discontinuance authorization, even though the O-Train's federal Certificate of Fitness says that the O-Train goes to Quebec, and even more ironically, using funds from the federal government Economic Action Plan. Arguably, this is in contravention of the Parliament's intentions going back to the beginning of this country.
Furthermore, one would think that this first bridge across the Ottawa River dating back to 1880, with one of the best views of the Parliamentary Precinct, would be an historic site and ought to come under the Historic Site and Monuments Act managed by Parks Canada. Where are they?
Moose Consortium plans to commercially finance, repair and operate passenger rail service across the Prince of Whales bridge, adding cycling and pedestrian trails to its sides, and even picnic tables at scenic viewing locations on Lemieux Island. Like the rest of its development, this would be a 100 per cent private-sector financed $50M upgrade. In 2013, Moose proposed in writing to Ottawa City Council to finance the entire upgrade, in exchange for the railway company to use the bridge lease-free until those improvement costs are amortized. Then, said Moose, the company would pay normal commercial lease rates to use the City's bridge. In August 2015, Moose provided preliminary engineering drawings for the full end-to-end rehabilitation of the bridge to the Canadian Transportation Agency, the National Capital Commission, as well as the cities of Ottawa and Gatineau. The silence is deafening.
Someone who is cynical might look at the route plan put forward by Moose and notice it would extend to the airports in both Gatineau and Ottawa. Rail service to the airports would be an incredible option for travellers who are currently slowed down by roads that get congested. The National Capital Commission has a mandate to support economic development that enhances the region, and its Inter-provincial Transit Strategy published in 2013 called for passenger rail service across the Prince of Wales Bridge by 2018.
Moose is not the only private sector metropolitan railway on the world, but it is the only one that is based on a open competitive market approach. Moose offers one example of how that can be accomplished quickly and effectively without a taxpayer burden. A self-financing, ecologically-sound, whole-region economic development venture that aligns with many facets of government priorities at all levels makes sense. All governments should work together. It all sounds simple and it should be.
---
BENEFITS OF MOOSE
• Provide low fares, excellent service, and enormous environmental advantages
• Reduce the requirement for OC-Transpo buses to cross into Gatineau, and for STO buses to cross into Ottawa;
• Free up part of each city's bus fleet, to enable improved bus allocation for better service and/or cost reduction.
• Improve worker access to office parks in Kanata North, Gatineau, Belfast Road, and Barrhaven.
• Reduce the demand for additional Park&Ride lots serving people from other surrounding municipalities.
• Reduce automobile traffic by at least 25,000 vehicles per day on arterial roads and downtown parking lots.
• Reduce the region's CO2 emissions by 20,000 tonnes per year.
• Enable the effective maintenance and efficient use of existing capital infrastructure.
• Allow municipal transit operators to continue to focus on priorities appropriate to their own jurisdictions.
• Facilitate commercial commuter bus services to extend their reach in semi-rural areas.
• Exchange passengers directly with the LRT, Rapibus and VIA at existing station locations.
• Reduce the day-to-day stresses of the daily commute with an affordable alternative.
• Increase access to the National Capital Region's parks, museums, galleries and tourism venues.
Recommended Articles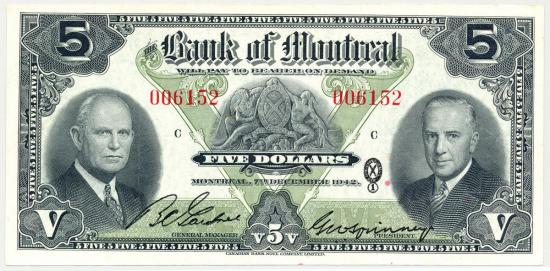 A lavish photo and fact filled book, A Vision Greater than Ourselves by Lawrence Mussio, has been published in honour of the bank's 200th anniversary this year. It is full of surprising evidence of how closely this institution has been linked to Canada's growth and expansion.
Read full story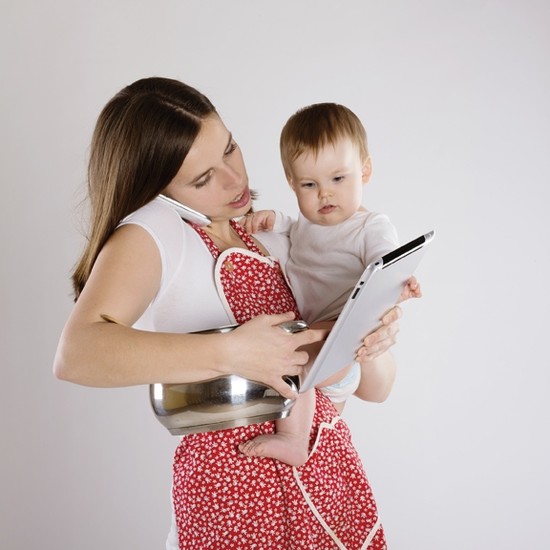 One of the questions that often arises in workplaces is how far an employer must go to accommodate e...
Read full story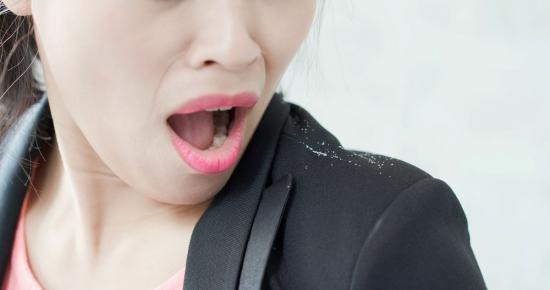 Dandruff is a very common but very unpleasant condition. While it doesn't influence your health directly, it can affect the way you look and the way you feel.
Read full story
Comments (2)
*Please take note that upon submitting your comment the team at OLM will need to verify it before it shows up below.