Health
Spring clean your kitchen and your shopping list
Spring clean your kitchen and your shopping list
It might not yet feel like spring is here, but looking at the buds pushing through the ground, we can rest assured that warmth will be upon us. At this time of year, as we prepare our gardens and back yards for a summer barbecue with friends and families, I use this opportunity to go through my kitchen and give it a spring clean of its own.
As seasons change, so do the foods that we eat. We prefer warm, comforting meals in the winter, but we look for cooler and often crunchier foods as we head towards the warmer weather. I have created a basic meal list, so that meal planning is easy and seamless. At this time of year, I find myself making changes to my list, swapping out soups and stews for lighter and fresher meals that go with the weather around us.

ABOVE: Add a little protein and turn this spiralized veggie noodles salad into a satisfying dinner.
I love tidying up and sorting through my pantry and kitchen cupboards to be sure to have the basic ingredients I will need for the coming season. If there are dried or canned foods that I have bought and know I will not use, then these can always be donated to a local food bank or given to friends and family. I also dust off certain summer-friendly kitchen gadgets and utensils, such as my spiralizer, which I love using to make salads and stir fry just that little bit more fun—like these spiralized veggie noodles. One thing that I don't put away during the summer is my slow cooker. On hot summer days, it is a great way to enjoy a warm evening meal without having to work up a sweat in your kitchen.
As I update my meal list, I also take the opportunity to find out about the local markets and delivery options for fresh fruit and vegetables, as not only does this mean supporting local businesses but also being able to eat quality fresh produce, which makes everything taste better and is just so much better for our general health and wellbeing. We know that eating vegetables that are in season means that we can make the most of their rich nutrient content, so in the spring, I look for asparagus, mushrooms, cucumbers, lettuce, and beets, to name just a few.
These transition periods can also be a good time to bring in new habits; this can be anything from eating fewer dairy products, introducing new vegetables, trying out new mealtimes, or introducing better snack options.
To keep life simple and easy, I also make sure to know where my cooler bags and containers are so that they are ready to hand when I head out grocery shopping or to the local market. If there are certain fruits or vegetables that you really enjoy, why not buy a batch and freeze them so that you can still have a little taste of summer on those cold winter evenings.
---
Send your nutrition questions to susan@susanalsembach.com
Photo: iStock
Recommended Articles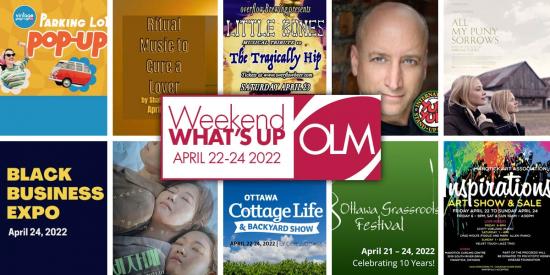 Whether you head to Overflow Brewery to take in some live music or the Cottage Life and Backyard Show to see the latest outdoor trends, there is lots to do in Ottawa this weekend!
Read full story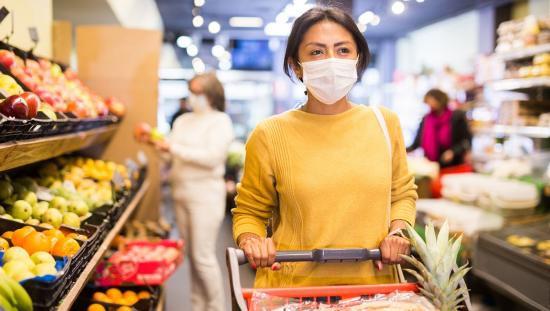 If you are someone who finds grocery shopping a challenge, these five simple tips will help take the stress out of grocery shopping.
Read full story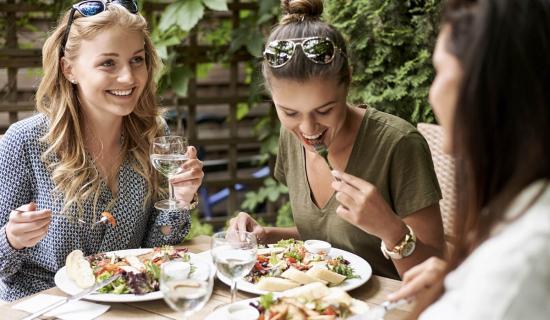 Salads are extremely versatile and can accommodate various dietary needs such as vegetarian, vegan, gluten-free, and paleo.
Read full story
Comments (0)
*Please take note that upon submitting your comment the team at OLM will need to verify it before it shows up below.