Stepping Into Medieval Times
It's only 30 minutes from downtown--but the Osgoode Medieval Festival makes you feel as though you are far from home.
Inside the Kingdom of Osgoode, there are sword fights, knights clad in shining armour, horses, dancing and even hotdogs.
"If something fires toward you, duck!" Yelled the referee, wearing a three-pointed hat with colourful feathers. About 75 medieval patrons cheered on for their favourite knight--adorned in gladiator style steel, as they battled in a sword fight.
"Knock him down!" Kids and parents cheered--the battle was one of many events Saturday.
I made my way around the festival checking out various vendors, selling everything from handcrafted woodwork to jewelry.
But it was a man foraging metal that caught my attention. "What are you doing?" I asked. "Out of all the people that have taken my photo today, you are the first to ask. Well, maybe second," he said.
Pat Taylor has been a blacksmith for 39 years, but he started shoeing horseshoes when he was 16.
He said he's used to people taking his photo and admitted, "I'm not mainstream." The tools he used to bend metal at the festival, he built himself. Pat explained during medieval times, blacksmiths made tools for farmers.
"I like coming here. It's fun and I get to explain what blacksmiths do," said Pat. He certainly gave me a lesson, and even let me participate in his foraging.
I left Pat to his foraging and saw a crowd gathered around women dancing in the grass.
"Tribal-style belly dancing, but not the flirty kind," explained medieval dancer Thora Smith. Thora has been dancing at the festival since its opening seven years ago. Now she brings her son, Colin, who reminded me a lot of Robin Hood in his costume.
Trudy Quinn, co-chair of the Osgoode Medieval Festival, said the community comes together to volunteer and help make the festival happen. She said the festival is so popular, 1,200 festival goers were already in attendance within two hours of opening the gates.
Trudy insisted I stay for the main event--jousting--and I'm so glad I did! Medieval fans of all ages cheered as three men, Sir Timothy, Sir William and Sir Theodore, competed in various competitions ending in a final clash--the joust. Knights charged toward one another on horses and slashed their swords as they met. It was incredible.
Trudy said the two-day festival starts a day early for children as an education day--dedicated to teaching children about medieval history.
"It's fun history and a lot has been forgotten," Trudy said.
Recommended Articles

This week, Sephora at the Rideau Centre is offering you a unique opportunity with this Smashbox Phot...
Read full story
What are these crazy cats up to now? Cat videos take up a large portion of the internet, usually bec...
Read full story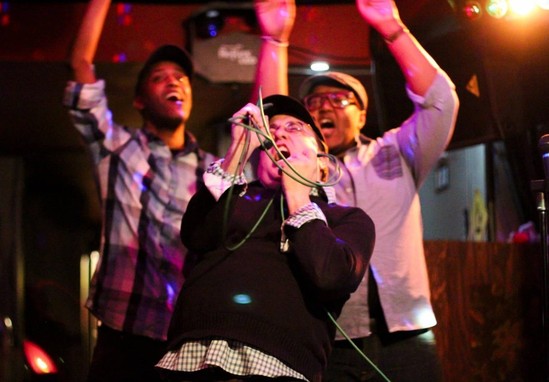 Forget everything you think you know about karaoke.  In Ottawa, karaoke is not your average drunken...
Read full story
Comments (0)
*Please take note that upon submitting your comment the team at OLM will need to verify it before it shows up below.