Travel
The best of Mexico's Pacific coast — The Riviera Nayarit
The best of Mexico's Pacific coast — The Riviera Nayarit
Riviera Nayarit is the new "it" spot in Mexico. Not easy to accomplish especially if you are competing with the Mayan Riviera and Caba San Lucas. Nevertheless, the Rivera Nayarit deserves its reputation as an ideal destination for soft adventure, outdoor recreation, water sports, cultural exploration, dining and immersion in the local scene. Located just ten minutes north of the Puerto Vallarta International Airport and at the heart of the Banderas Bay, Riviera Nayarit has been blessed with unmatched natural beauty, including some of the best beaches on the Pacific and abundant flora and fauna. With seven world class golf courses, including the home of the 2002 EMC World Cup, the Riviera is fast becoming a golfers paradise. There are numerous activities like bay cruises, city tours, whale watching, and swimming with dolphins, snorkeling, scuba, hiking, biking, and horseback riding at affordable and economical rates. I took the plunge and tried swimming with dolphins. While normally nervous around animals, I quickly became comfortable in the pool, as the hotel's trainers created a relaxed and enjoyable atmosphere.
From a quaint "Posada" hotel on a forgotten beach, to the ultra modern family travel oriented resorts in upscale Nuevo Vallarta and Flamingos, Riviera Nayarit has the kind of accommodations and services that make it a world class destination. We spent a week in the area as guests at the RIU Palace Pacifico on Flamingos Beach, 2 km from Nuevo Vallarta and just 12 km from Puerto Vallarta. The RIU Palace hotel line is the resort company's most sophisticated and luxurious line.
The RIU Palace is the luxury level of RIU resorts — designed, built, and serviced to exceed AAA Four- Diamond ratings. The RIU Palace Pacifico certainly lived up to those expectations. It is situated on a choice beach front location with elegant palatial architecture, sophisticated decor and features an extensive range of fine cuisine. There are five restaurants' on site which offer an expansive array of meal choices. The first is La Peninsula serving a buffet that is great for breakfast or light lunches. It features an ocean terrace so you never have to stray far from the beach. The formal Krystal Fusion restaurant provides international cuisine and requires reservations. If you like sushi and Japanese food as I do, you'll love the restaurant Kyoto. It has wonderful and authentic Japanese décor to match its delicious menu. A visit to Mexico would not be complete without enjoying some authentic Mexican cuisine. Luckily, 'Guacamole's' offers just that, with a menu not limited to burritos and tacos, but also fresh salads, seafood and steak The RIU Palace also serves Italian food at its Toscana pool side restaurant. All the restaurants have world class wine lists. One of the best features of the RUI Palace Pacifico is the Petite Pigalle, a wonderfully authentic Parisian lobby bar. The grand piano in the corner of the room makes for a popular gathering spot. The Petit Pigalle is next to the main theatre show room where Vegas style shows are featured nightly. Just a short way down the beach you can enjoy the RIU Vallarta, the sister hotel to the Palace Pacifico. This equally fabulous resort provides a great 1920s art deco feel.
The vision for the RIU hotels emanate from the Luis Riu Güell and Carmen Riu Güell management team. Luis, who was on sight during our stay at the Pacifico, surprised me by mentioning that he had worked with the same architect and interior designer team for over thirty years. "We reinvest our profits each year in constructing new hotels, updating existing facilities, providing staff training, and developing new products and services. We also keep abreast of new trends through market and consumer feedback -allowing us to respond to our guests and to consistently appeal to new clients by building hotels in desirable locations and offering new and innovative services at its existing locations. RIU constructs the majority of its own resorts to ensure we keep our high standards." Luis Riu and his small management team supervise RIU projects from conception to completion.
The seemingly unlimited beach activities that one can choose from at RIU are as numerous as the coastline is long. Body surfing, boogie boarding, beach and pool volleyball, water aerobics, bobbing through waves or just sunning and sipping seem to be popular favorites. For those who want a bit of action, there are always options like surfing, windsurfing, sailing, jet skiing, ocean kayaking, parasailing, snorkeling and the generally unforgettable bounce of a banana boat ride. Whatever your preference, you are welcome to change it frequently and partake in the seaside's sunny and sandy diversions that are always just steps away.
Exploring the winding coastline of the Riviera Nayarit can certainly be the highlight of your entire vacation. We took a couple of hours, one afternoon, and walked down the beach stopping at Nuevo Vallarta, a small Mexican town on the beach. Wander through and look at all of the local artisans crafts. You can pick up some very nice local art and gifts. We then made our way to a beach side hacienda offering a special of five Coronas for 80 pesos (about $12). You can imagine . . . The next two hours went by quickly as we took in the day. Artisans stopped by to sell us local jewelry and beads, it supports the local economy and the keepsakes are nice to bring home. On another afternoon, we ventured over to the Marina Riviera Nayarit. This impressive place is recognized as the best marina in Mexico with first class services surrounded by spectacular views of Banderas Bay and downtown La Cruz. Boaters can enter this full service marina (30-400 ft) to access fuel, dry dock, lift, wifi, restroom, showers Palapa Restaurant, Sky Bar and other great marina services before heading out again.
Make sure you rent a jeep or car and take the drive to see the sights, sounds and scents of the region as they unfold along your journey. The cascading green mountains and rolling blue Pacific are borders on either side as you amble through seaside pueblos. Fishing villages combine with surfing havens and artist colonies to form the perfect blend of the "yesterday" and "today". The variety of beaches and settings you'll discover are picturesque and sure to leave you with unforgettable memories. We stopped in the small village of Sayulita and spent a morning on its beaches and later, traipsed through its small shops. Paradise doesn't get any better than Sayulita. A surfer's paradise, this little village is one of the hidden gems of Mexico.
On our last evening, we went on a Vallarta Adventures sojourn called Rhythms of the Night. The adventure begins with a scenic sunset cruise across Banderas Bay to the isolated cove of Las Caletas. As the sun sank low into the Pacific Ocean and darkness descended, we enjoyed a privileged view of the scattered lights that glittered along Puerto Vallarta's coastline. The lights faded into darkness, and as the voyage continued under the star-studded sky we saw a flicker of torches that guided us to the secluded haven of Las Caletas. Under a star filled night, Las Caletas is transformed into a magical paradise. Flickering torches, gently lapping seas and swaying palms set the mood. Soothing music mingled with the song of the jungle as we followed a torch lit path to an open air, jungle amphitheatre. In a spellbinding performance, stories of an ancient civilization were revealed through music and modern dance by one of Mexico's most innovative contemporary dance troupes.
Afterwards, the enticing aromas of grilled steak, chicken and fish lured us towards a secluded beachside table bathed in the soft glow of candles. We savored every moment of this unique dining experience. Our perfect evening wrapped up with dancing under the stars on the short boat cruise back to Nuevo Vallarta. What a perfect way to end the perfect trip!
Recommended Articles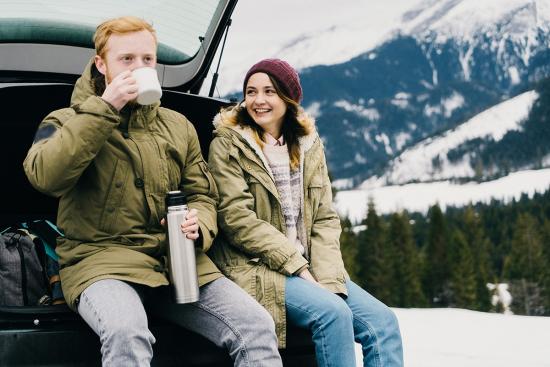 Don't let snow stop you — winter is a great time to hit the road for a getaway filled with spectacular scenery and cold weather activities like skiing or ice skating. But car troubles can put a damper on travel, so make sure your car is road trip-ready with these maintenance tips.
Read full story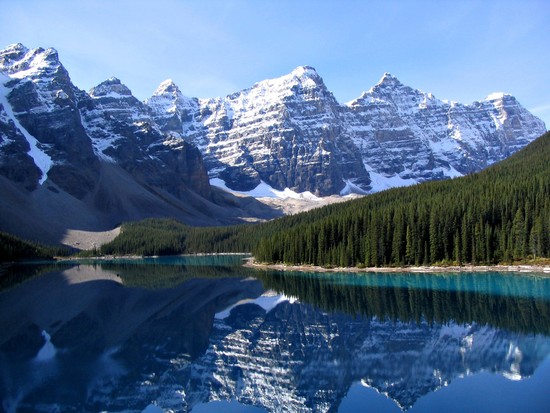 If you're stuck brainstorming where you should go for your next road trip, look no further. In celebration of Canada's 150th birthday, admission to all National Parks, National Historic Sites and National Marine Conservation Areas is free for all Canadians for the entire year.
Read full story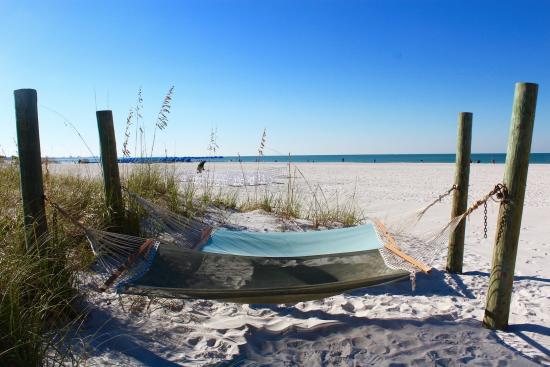 Spring might be coming but it's still cold and grey in the Great White North. If you're like us and would rather be planning a vacation than putting salt on your driveway, then you're in luck — Ottawa Life has the perfect getaway for you and your family!
Read full story
Comments (1)
*Please take note that upon submitting your comment the team at OLM will need to verify it before it shows up below.