Business
The Ezcape Wellness team is ready to serve you with care and compassion
The Ezcape Wellness team is ready to serve you with care and compassion
The last two years have made us all acutely aware that helping and supporting each other is so important to our collective wellbeing.
I have worked as a nurse for many years, and more recently as a registered holistic nutritionist whose healthy eating and lifestyle columns appear regularly on ottawalife.com. I understand the importance of care and its value within a community. In September 2021, I took on the role of director of the wellness team at Ezcape Spa & Wellness in Orleans.
This amazing spa was created by Ann Fleming in 2016 when a close friend of hers died tragically due to a domestic abuse situation. Following this, Ann decided to open the wellness centre to provide women and anyone suffering from abuse or simply looking for help a soft place to land where they are guaranteed to find care and compassion with regards to their needs.
During the pandemic, the spa, like other local businesses, had to roll with the punches. However, we have decided to give our wellness centre a fresh new look, and with restrictions lifting, we brought in a variety of professionals ranging from a registered social worker, a reflexologist, cosmetic injectors, a psychologist, a nutritionist, and a registered massage therapist.
Our wellness team of professionals is dedicated to providing our community with alternative services, working with you to improve your health, well-being, and quality of life.
As we move through life, our needs vary and change. From caring for young children and teens, looking for educational support and/or assessment, managing family dynamics, looking for support when caring for our elderly parents, to finding the right home for them, these are all complex issues that require assistance. Claudine, our bilingual registered social worker, can work with you and your family to find the care and information you need, creating links and contacts within your community to make sure you are talking with the right person and getting the right help and support.
Helen, our reflexologist, is here to restore and maintain the body's balance through reflexology. Reflexology is based on the theory that all the body's organs, systems, and glands are linked through the nervous system to specific locations on the ear, face, foot, or hand. Helen will work with you to help identify the reflex points most beneficial to your specific health concerns. She will then focus on applying pressure to these specific reflex points, which influences that organ, system, or gland. This method is known to help reduce tension, pain, and stress. It differs from massage treatment in that Helen uses small movements of the hands, thumbs, and fingers, and the healing process occurs in an area removed from the reflex point.
Our cosmetic injectors provide a range of services that are not purely cosmetic but provide our clients with options to various health issues that individuals are not aware of when talking about cosmetic health. Migraines are reported by 8.3% of Canadians (2.7 million) and are often left unchecked, with clients trying to manage them with medication such as aspirin or ibuprofen, which can result in stomach discomfort when used frequently. However, Botox offers a safe option for pain management treatments related to migraines, giving you more time to live life – migraine free. For those individuals who suffer from hyperhidrosis (the medical term for excessive sweating), this can often lead to individuals being very self-conscious and result in them restricting their social contacts. So, if you suffer from abnormal sweating and antiperspirants aren't working, you might want to try these alternative excessive sweating procedures like Botox.
The pandemic has made us realize how important it is to care for our mental well-being. Claudine, our in-house psychologist, works with individuals suffering from PTSD, trauma, and dissociation; she uses various techniques such as CBT, BAUD, and humanistic approach. She offers bilingual services to the multi-cultural and LGBTQ-2 communities.
As the nurse/nutritionist of the team, I offer bilingual nutritional support and lifestyle coaching to individuals looking to make a change in their diet, whether because they are looking to lose weight, are suffering from type 2 diabetes, or other health conditions. I work with individuals to understand their situation and how we can make changes to their diet and lifestyle, adapting them through the process so that they can be easily integrated into their daily lives and improve their health and well-being. Together, we look at the variety of issues surrounding good nutrition, from grocery shopping to meal planning and anything in between, to make sure that we put a plan that works for you.
A wellness team is not complete without an amazing group of registered massage therapists (RMTs). Jennifer, Stacey, Dionna, and Cheryl provide our clients with the care they need, whether it is a result of a work or sports injury or helping someone address a chronic issue. Our team of RMTs each has their speciality from asthma massage, cupping, and warm bamboo massage, to name a few; they are more than happy to guide and work with you to improve your well-being, increase flexibility, reduce your pain, or simple gain relief from a chronic health condition.
For any further information on the services mentioned, please call 613-841-8400 or check out our website ezcapespa.com/wellness.
We look forward to meeting you soon.
Recommended Articles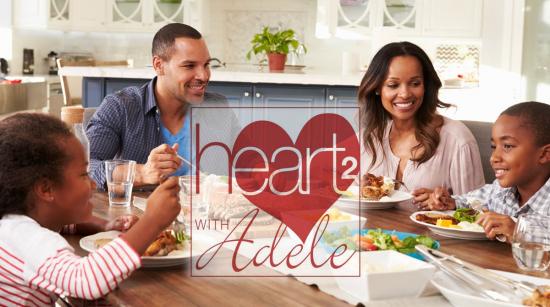 Twenty years of research proves that family dinners are terrific for the body, physical health, the brains, academic performance, and mental health
Read full story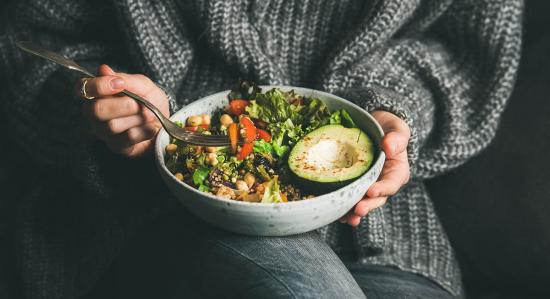 When it comes to preparing simple, easy, and tasty meals, warm winter salads are a great option.
Read full story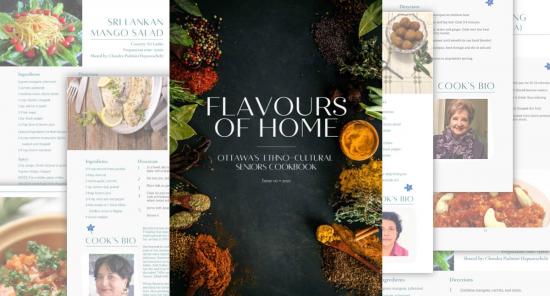 "Flavours of Home is truly a keepsafe and a tribute to the resilience and hard work of our seniors. They are often the most forgotten segment of the immigrant population."
Read full story
Comments (0)
*Please take note that upon submitting your comment the team at OLM will need to verify it before it shows up below.