Good Reads
The importance of having a business payment processing solution
The importance of having a business payment processing solution
Many businesses, including small ones tend to send a lot of invoices every year. There is a lot of money on the line, so it's crucial to get your payment right. Unfortunately, many people don't like changes. Therefore, it's not a surprise that most of them are still utilizing paper invoices. However, a payment software can be a better option for any business because it can reduce human errors and even provide you with some benefits. This article discusses the importance of having a business payment processing solution.
It saves time
A key benefit that comes with payment software is that it provides both small and medium businesses great time-saving opportunities. This means you don't need to enter credit cards and other electronic payment information manually. Therefore, you can accept payments, and this can speed up all the payment processes.
With the batch information associated with the payment processor, it means you can set it up so that it comes immediately to the payment software. In other words, the transaction data can flow into the system without any interaction from the business owner or employee. It means you don't need to cross reference Excel spreadsheets. This is what every business owner should seek as it can improve efficiency.
In short, payment software is known for reducing costs. This software can be a good way you can reduce the business costs. You see, the payments can go directly into a general ledger during the payment process. Therefore, there is no need to have a specific receivable staff on your payroll.
Besides, you may not also require to pay your accountant just to re enter data related to card transactions so that they can reconcile accounts. Also, you can save on time and costs you spend training your staff to process payments because the can now be easier and simpler to learn.
Reduces human error
For any process, having the human element can increase the chance for errors. Such errors can arise when there is data registered incorrectly, duplicated entries, or applying data to a wrong account. These situations can lead to some serious consequences.
Whether it's over-billing or not, getting a payment applied to the wrong customer can also cause incorrect tax reports. Once this happens, it can sometimes be hard to trace the errors, especially when you are dealing with a frustrated client to lead to more complaints.
With payment software, it means data can flow easily from the point the transaction happens to the general ledger, or even immediately when there is a credit against an invoice. As you can see, this can remove entry errors and offers you great assurance in the accounts' accuracy.
The cloud
With payment software, it provides you with the chance to take the data to the cloud. The good thing is that you can save all the information for customers using an online invoicing software. It means you can save and protect addresses, names, payment methods, and payment terms.
You just need to log into the account and choose the customer you desire to invoice. Remember to input the products provided and the hours worked. You can also consider the due date and click send to have an electronic invoice sent to your customer.
With this system, there is no need for you to worry about losing client data or invoices. Even better, you shouldn't have concerns about computer crashes or mail problems because everything you do can be automatically saved and stored online. The account can also have all the things you require to begin billing your customers.
It's secure
Another top benefit is the security. Most people decide to install an online payment software because they have security concerns. This is a key priority, so it's a good idea to check with an online invoicing software to get a secure system that adheres to the security standards.
There are SSL certificates that can indicate that your website is protected. In turn, this can grow your online reputation. Also, it can mean that all information like credit card information as well as other sensitive details can be protected. Even better, brand awareness can also improve because they can be trusted with your customers.
Online payment software also tends to offer some additional elements to improve security. For instance, there is 3D Secure that can create secure passwords for the credit card of customers. Each transaction requires to be verified using this password, so it adds an extra element of security. As a result, this can reduce fraudulent transactions and may improve your revenue.
Another important feature is called address verification service that needs clients to provide their billing addresses related to their credit card. The provided address just needs to match with the one that the bank has to clear the transaction.
It increases cash flow
Every business owner knows that it's crucial to have up-to-date and accurate information when it comes to the status of your cash flow. Regardless of whether your services or products are good or not, there is no way you can operate the business if there are no ways you can pay the bills. Vendors, employees, operating costs, taxes, and many more should be paid on time and regularly. However, your customers can also have different concerns.
If your business is still utilizing paper billing, you can usually experience long waiting periods when it comes to invoice payments. It means that the cash flow cannot be predictable most of the time. You need to have payment software to assist you to remove some of these uncertainties. This is because payment software offers you up to date reports showing you the available amount of money daily. The software can also keep track of the outstanding amount of cash, and who owes you. This can assist you to handle overdue payments quickly, and you can make plans for the expenses.
As you can see, you need to find an online payment software to make sure that your business runs efficiently. Remember to purchase this software from reputable suppliers so that your customers' information is kept safe.
Photo: Unsplash
Recommended Articles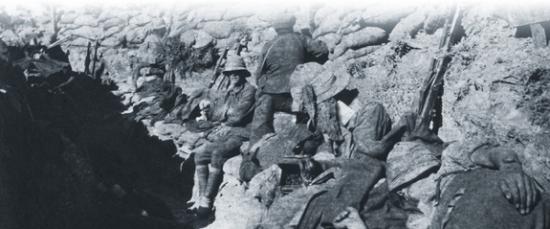 When Britain entered the First World War on August 4, 1914, Newfoundland—which was then a British dominion—was suddenly at war, too.
Read full story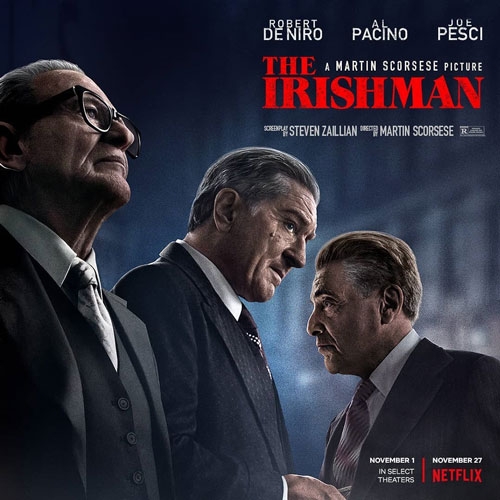 Netflix has at least three films coming out this year which seem poised to be potential critic and crowd-pleasers.
Read full story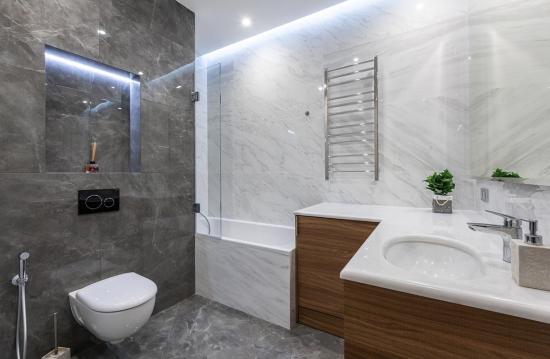 Stone in the interior is not simple, but original material used in both private and public interiors.
Read full story
Comments (0)
*Please take note that upon submitting your comment the team at OLM will need to verify it before it shows up below.