Good Reads
The mutual trade between Canada and Hong Kong - What you need to know?
The mutual trade between Canada and Hong Kong - What you need to know?
When Beijing recently imposed a wide-reaching national security on Hong Kong earlier in 2020, with this having the potential to override existing legal processes and erode the city's civil and political freedoms.
Interestingly, this controversial law and its 66 articles could also impact on the region's reputation as an autonomous business hub, which has attracted investment on a global scale and helped Hong Kong to forge lucrative trade agreements with countries such as the US and Canada.
In this post, we'll drill deeper into the trade arrangements between Hong Kong and Canada, while considering the current levels of investment that exist as part of this.
Hong Kong and Canada Trade - The Key Numbers
In 2017, Hong Kong ranked third as a global destination for Canadia exports of services, with these boasting a cumulative value of $2.9 billion.
The region was also the 13th largest market for merchandise exports from Canada, with these worth an estimated $2.2 billion in total.
A year later, Hong Kong has evolved to become the 10th largest market for merchandise imports from Canada, highlighting the evolving nature of the relationship over time. Interestingly, it was also Canada's largest export market for frozen beef in the world at this time, while fish and seafood also remained key growth markets within this relationship.
These figures continue to grow and improve every year, and there's no doubt that Hong Kong remains an increasingly pivotal (and not to mention strategic) partner for Canadian firms.
Why is Hong an Important Location for Canada?
From a purely logistical perspective, Hong Kong is ideally located in relation to the Pacific Rim and the mainland of China.
This has built a solid foundation between HK and Canada, as it has continued to serve as an entry point for merchandise trade between the latter and China. To put this into context, $3.4 billion (or 4%) worth of the trade between Canada and China flows through Hong Kong, with the latter recently evolving as a convenient trade partner in its own right.
Beyond this, Hong Kong is widely recognized as one of the world's major financial centres, while several Canadian hubs in this market also play an active role in the region's banking and insurance sectors.
In total, there are seven Canadian-controlled banks operating as licensed operators in Hong Kong, and this has helped to significantly boost trade while also creating a mutual sense of trust.
This also helps to empower high capital inflows between the two nations,with Hong Kong in particular welcoming overseas investment and driving more reliable returns over an extended period of time (without cumbersome exchange controls).
As a result of this, the Canadian dollar is also particularly interesting to Hong Kong investors, with this supported by a strong and cooperative banking sector and an underlying sense of reliability.
Sure, this may have been impacted slightly by the recent depreciating of the CAD following fluctuating oil prices, but this is a relatively short-term trend for investors to consider.
Of course, some may argue that CAD exchange rates are being impacted by the impact of Covid-19 on China and this country's ongoing trade war with the US.
This, coupled with the new national security law, could ultimately impact on the geopolitical and trade relationship between Hong Kong and Canada. However, the arrangements between these two nations remain strong and robust, and this should remain largely in place in the near-term.
Photo: Florian Wehde, Unsplash
Recommended Articles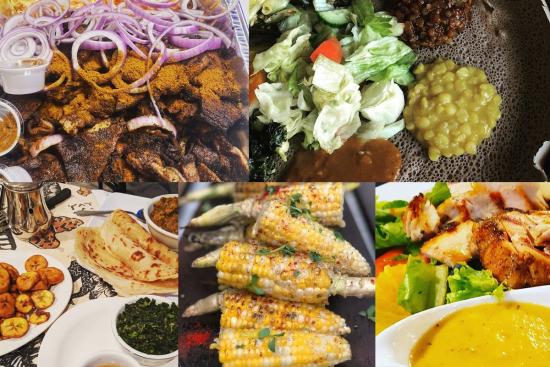 Supporting the Black Lives Matter movement has never been tastier!
Read full story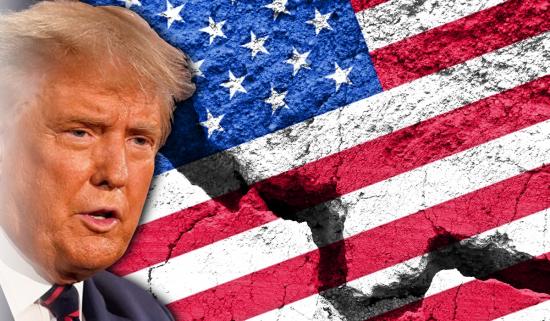 While its true that American politics was broken before 2016, the potentially fatal damage to the system itself and its institutions has taken place almost entirely within the last four years. And it is very likely the worst is yet to come.
Read full story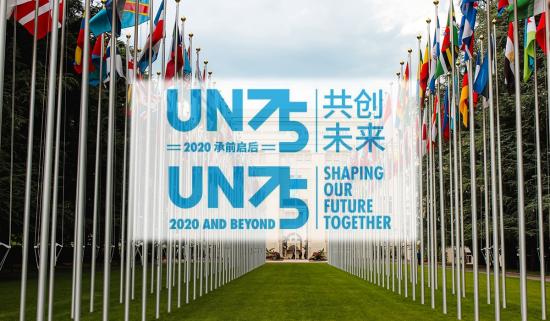 The United Nations, the most universal, representative, and authoritative international organization in the world, marks its 75th anniversary this year.
Read full story
Comments (0)
*Please take note that upon submitting your comment the team at OLM will need to verify it before it shows up below.