The Perfect Guys' Night Out in Ottawa
No two nights out in Ottawa are ever the same, nor should they be. With some fantastic bars, restaurants and clubs, the city has a vibrant nightlife that should keep you busy from the moment you leave the house until the small hours of the morning. But with so many places from which to choose, picking the right venues for a guys' night out can be difficult. Luckily for you, we've put together a list of ideas for a memorable night out, and we've even included something to do during the day.
So, buckle up and get ready for a night (and day) to remember in Ottawa.
Whitewater Rafting
Yes, you read that right, whitewater rafting. Now, choosing something as daring and energetic as this to start off your perfect guy's night out might seem like something akin to madness, but trust us on this, it's well worth the effort.
We recommend you head for OWL Rafting, a short trip out of the city, and book you and your friends in for a medium intensity day trip. It's an eight-hour, half day-trip that includes a little training and some excellent rafting down a pretty great river.
Book the morning session so you can start at 7:15 a.m. and be back in the city for a tactical nap by 3:30 p.m. It's the kind of exciting and invigorating activity that will give you all something to talk about at the dinner table that evening. And speaking of which...
Dinner at Atari
You were probably expecting us to suggest some steakhouse or burger spot, but you can go to one of those any time you want. We've decided to take you somewhere a little out of the ordinary, and one that should please any of your old 90s video game-loving friends.
Atari is a fun video game-themed bar and restaurant that is an excellent spot for a dining experience that's different. Sure, you can get burgers and steak here too, but they also do lobster pot stickers and white truffle mac and cheese. You know you're going to order the Atari burger though. Right?
They also have a fantastic cocktail list that consists of three levels. At level one, you have drinks like the Cowgirl and Zelda while at the expert level three, we have the aptly named Artartini. We told you it would be fun.
Drinks at Tooth and Nail Brewing Company
If you want to continue the video game theme, you could head to Level One or The Blurry Pixel, but you can have too much of a good thing, and you don't want the memories of the night to become confusing. So, we're opting, instead, for Tooth and Nail Brewing Company.
It's a wonderful spot that has a real rustic feel to it and makes you want to sit down, drink some of their incredible beer and enjoy the atmosphere. They have different beers on tap each week and a decent food menu that's great for snacks or even a second dinner if you're up for it.
This place only stays open until around 1 a.m. on the weekends, but that's okay because we have somewhere else we need to get to soon enough.
Poker and Clubbing at Casino du Lac-Leamy
Casino du Lac-Leamy is a government-run casino packed with everything you need for a night's entertainment. But before you make your way to the dance floor, it's time to play a few hands of poker.
Now, you'd never sit at the table to play a hand of Texas Hold 'em without at least understanding the rules, but we'd go one further and suggest that you master a few simple strategies. Get all your friends in on the action too and spread yourselves over a few tables. Give yourself a budget for the night and spend an hour or two on the felt. You'd be surprised at how enjoyable sitting at the table focusing on a game can be after a day of action and excitement.
Once you're done at the table, it's time for some clubbing. At Club Alea, you can treat yourself and your friends to a VIP package that includes entrance to the club, a table and bottles of drink depending on your choice of package. Nothing, and we mean nothing, beats having a table and seats reserved for you at a club, so make sure to book your package well in advance.
The club is well-known for putting on a good night with both international and local DJs playing each weekend. But remember that the dress code is neat, so leave the baseball caps and hoodies at home and put on a shirt and some decent shoes.
Late Night/Early Morning Eats at Elgin Street Diner
There's no better way to end a monster night out than with a plate of poutine (not Jagermeister poutine, by the way) or an all-day breakfast with bacon and baked beans, and Elgin Street Diner is the best place to get it. Often described as Ottawa's best diner, this place is open 24 hours a day seven days a week, and their food is the stuff of legends. If you trusted us on the whitewater rafting, then you also have to trust us on this one. It's the perfect end to your night out.
So there you have it - the perfect guys' night out in Ottawa. Of course, the whitewater rafting is an optional activity, but we highly recommend it for the whole bonding-while-getting-wet experience. But if you do take that trip on, make sure you leave enough time for that tactical nap. You wouldn't believe how much 30 minutes in bed will do to set you up for a night out. Oh, and if you win big at the poker table, remember it was us that sent you there. We're especially fond of muffins, in case you'd like to send us a little gift in thanks!
Recommended Articles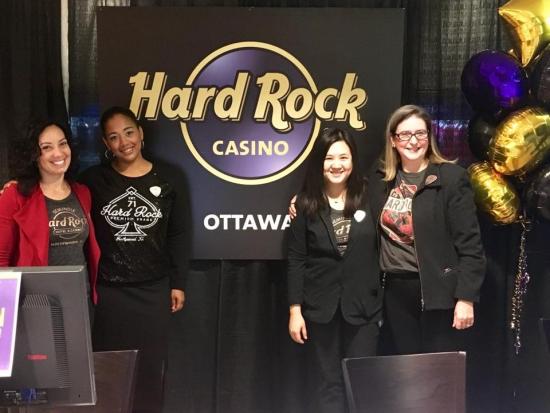 Hard Rock Casino Ottawa is now free to build an extension to the raceway that includes a hotel, concert theatre and more!
Read full story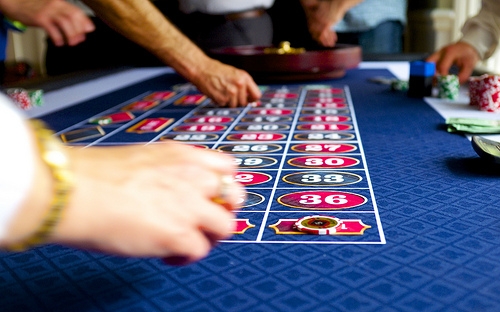 Ontario's casino scene is booming like never before. If you've yet to try it, now is the time to pull out your tuxedo or your favourite cocktail dress and head off to explore one of the following venues.
Read full story
After over 20-years writing about life in Ottawa, we think we have a pretty good idea of the best of what this city has to offer. In this weekly summer series, we'll share our picks with you - our top hotels, live music venues, local brews, bands and more. Check, share and discuss #OLMBest every week!
Read full story
Comments (0)
*Please take note that upon submitting your comment the team at OLM will need to verify it before it shows up below.