The Progress Made in the Belt and Road Initiative's Five Key Goals
During the first Belt and Road Forum in May 2017, President Xi presented five goals the BRI is committed to accomplishing. Here is an overview of the progress that has been made since then.
1. Policy coordination
Policy coordination is an important guarantee for this initiative as it helps to promote intergovernmental cooperation and is a precondition for joint actions and in making other goals become a reality. Over the past five years, China has engaged in communication and coordination with participating countries and international organizations to promote policy coordination at various levels. Through these efforts, China aims to uphold the BRI's core principles, namely "mutual consultation, co-development, and shared prosperity".
The Belt and Road Initiative has been incorporated into important documents of international organizations. As such the initiative and its core concepts have been written into documents from the United Nations, G20, APEC, and other international and regional organizations.
More and more countries and international organizations have signed intergovernmental cooperation agreements on the BRI. By the end of March 2019, the Chinese government had signed 173 cooperation agreements with 125 countries and 29 international organizations. While the BRI has expanded from Asia and Europe to include more new participants in Africa, Latin America, and the South Pacific.
2. Facilities connectivity
Creating infrastructure connectivity is an important aspect of BRI. Through various projects participating countries have made joint efforts to build an infrastructure framework centred on railways, roads, shipping, aviation, pipelines, and integrated space information networks. Around the world, these facilities are taking shape rapidly and they have already greatly reduced the transaction costs of products, capital, information, and technologies flowing between regions.
Important progress has been made in the construction of international economic cooperation corridors and passageways. The six major corridors for international economic cooperation-the New Eurasian Land Bridge, and the China-Mongolia-Russia, China-Central Asia-West Asia, China-Indochina Peninsula, China-Pakistan, and Bangladesh-China-India-Myanmar economic corridors-have helped to connect the Asian economic circle with Europe. They have played an important role in establishing and strengthening connectivity partnerships between participating countries while building a Eurasian market.
Infrastructure connectivity has also been remarkably improved as it is a key area and core goal of the Belt and Road Initiative. As such major progress has been made in building inter-regional and intercontinental railway networks, roads, ports, air transport and energy facilities and communication facilities.
3. Unimpeded trade
Through the BRI, China hopes to reduce investment and trade barriers and promote regional economic integration. The efforts invested in unimpeded trade have facilitated the liberalization of trade and investment in the countries and regions participating in the BRI, lowered the costs of trade and business, and released growth potential, enabling the participants to engage in broader and deeper economic globalization.
As such, China has signed or upgraded free trade agreements with ASEAN, Singapore, Pakistan, Georgia and other nations, and signed an economic and trade cooperation agreement with the Eurasian Economic Union. Trade in goods between China and other BRI countries reached US$1.3 trillion in 2018, up 16.4 per cent year on year, while that in services rose 18.4 per cent from 2016 to US$97.76 billion in 2017.
The BRI also increased trade flows among participating countries by up to 4.1 per cent, according to a World Bank study that analyzes the impact of the BRI on trade in 71 potentially participating countries.
The report also underlined a faster pace of trade model innovation, through new trade models such as cross-border e-commerce which has become an important driver of trade among participating countries.
4. Financial connectivity
Since the BRI was put forward Chinese financial institutions have played important roles and made an enormous contribution to the investment, financing, operations, implementation, and risk control of BRI projects. As such international multilateral financial institutions and commercial banks have played a groundbreaking role in diversifying financing, providing stable and transparent financial support of quality for the BRI.
For instance, policy banks such as the China Development Bank and the Exim Bank of China are dedicated to providing help to lead businesses and have pledged to provide around US$55 billion in loans from the two policy banks.
Commercial banks including the Industrial and Commercial Bank of China, the Agricultural Bank of China, the Bank of China and the China Construction Bank have also given strong support to various projects. And as China's big four state-owned banks they have also been specifically tasked to collect billions to fund investment for BRI projects.
Sovereign wealth funds such as the Silk Road Fund and China Investment Corporation are also playing a leading role in leveraging domestic and overseas capital while improving financial structure.
In addition, insurance organizations such as China Export and Credit Insurance Corporation have also contributed to the risk control and information services of the BRI projects. While an increasing number of international investment funds are also joining the BRI like the World Bank Group who has pledged to invest around US$80 billion.
5. People-to-people bonds
People-to-people bonds represent an important priority for the success of the BRI. As President Xi Jinping quoted many times "only when the hearts meet can they achieve enduring friendship", "amity between people holds the key to sound relations between states". China knows the BRI's success relies in large part on the support of the participating countries. Thus China has increased cooperation in domains such as science, health and education, while also expanding cooperation in tourism and ongoing effort in disaster relief, assistance and poverty alleviation.
China's effort in health cooperation with BRI participants made remarkable achievements in controlling and curing infectious disease and in improving medical and health systems. China also carried out some long-term cooperation plans, such as a project to build the China-Laos Medical Service Community and a public health personnel joint training with Indonesia.
In Education, China provided more than 10,000 scholarships annually and reached an agreement with 24 BRI nations to establish mutual academic degree recognition, while the Chinese Government created the "Silk Road Scholarship" which offers over 3,000 new scholarships each year for students from BRI countries.
In the past five years, the outcome of BRI has been fruitful and goes beyond building new infrastructure. Each goal has attained significant milestones as projects realized through the BRI continue to bring tangible benefits for the people in the participating countries.
Recommended Articles
Many international criticisms have accused the Belt and Road Initiative of being a "predatory debt trap" favouring China's own interests.
Read full story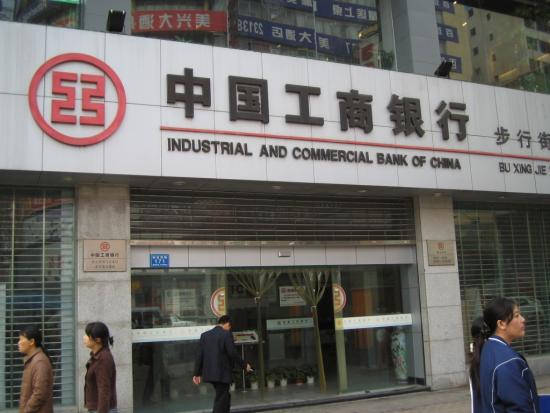 Where is the funding for the Belt and Road Initiative coming from?
Read full story
A key part of the BRI is to develop joint ventures between Chinese firms and local private enterprises or government entities.
Read full story
Comments (0)
*Please take note that upon submitting your comment the team at OLM will need to verify it before it shows up below.