The Ultimate Bunker Breakout Continues!
Photos courtesy of Escape Manor
---
32,000 tonnes of concrete. 5,000 tonnes of steel. 1000,00 square feet. 4-storeys underground. Built to withstand a 5 megaton nuclear blast. This is the Diefenbunker. You've only got 60 minutes. Could you escape it?
That's just the challenge Steve Wilson and his partners at Escape Manor set out to create when turning the one time Cold War shelter into the world's largest escape room. March 9th marks the two-year anniversary of this unique experience that has already seen over 20,000 locals and tourists attempt to break out of what was made to be nearly impregnable.
"It was a riot conceptualizing an escape that would take place in a nuclear war bunker turned museum. The Escape Manor partners and our implementation manager spent numerous days and nights deep underground exploring and brainstorming what would ultimately become a modern day espionage and nuclear threat scenario," Wilson, Escape Manor founder and co-owner, tells Ottawa Life.
Wilson says he and his team learned a lot about the facility while hatching out the escape plan. "It was a fully ready military base, barracks, and House of Parliament. There is an escape hatch that one lucky individual would blast through after a strike to go and fetch an off-site bulldozer to clear the main doors."
A bit more bunker background for you.
In 1958, as the Cold War was reaching a peak, Prime Minister John Diefenbaker approved the construction of 50 such shelters across Canada, there to safely house members of government in the event of a nuclear attack. Why duck and cover when you can bury yourself in the Earth with 500 others, stock up on food, water and clean sheets and ride out the fallout, right?
Three years after the USSR officially dissolved, the bunker was decommissioned and would open as a museum in 1997. 358 rooms were converted into Cold War era exhibits and facilities such as the Bank of Canada Vault, CBC Emergency Broadcast Studio and the Prime Minister's Suite were restored to their former operational conditions.
And now you (yes you!) are on the last guided tour of the day. The sun outside is painting the sky in amber hues and the wind caresses the nearing Carp crops in the rural farming community around the museum. All is right with the world.
Or is it?
You and your buddies decide you haven't seen enough of the place and opt to hide away to live the life of Diefenbunker resident…at least for one night. There, concealed in the shadows, you learn that this now Cold War museum is all a front, a cover up for an enemy spy organization set to attack Ottawa not next week, not tomorrow but tonight.

RED ALERT!

You and 12 others are the only people left to save an unsuspecting population outside the mammoth steel doors that have now closed you in. Do you remember where the communications room was? How do you stop the launch sequence? Can you even get out of this place? You have an hour to find out!
Set to an exhilarating and epic soundtrack, this is the scenario that plays out in this immersive spy story that thrills while also teaches. Players will actually interact with artifacts from the Cold War, just one of the ways Escape the Diefenbunker is unlike any other escape room on (or under) Earth. Really, it's like educational time travel while acting out your action movie fantasy life.
"In order to bring this mission to life, Escape Manor needed to adapt the traditional concept of an escape room to be housed in an active museum. This involved intertwining history and artifacts into the narrative, while ensuring we'd preserve the natural state of the bunker. Creating an interactive experience that spans over 25,000 square feet of the storied facility involved great cooperation and communication between the two companies throughout the project," says Wilson on how the collaboration came together.
"Out of all the rooms we've done this one was our absolute favourite! I highly recommend putting your thinking caps on and running shoes for this high paced escape," wrote Karen N. Thornton in a review on Facebook, a sentiment echoed by many fans of the gripping thrill puzzle.
"Hands down my favorite escape room to date," wrote Ottawa's Jeff Cray.
But it's not just those looking to bust out of the bunker that have taken notice of one of the areas more unusual attractions. Along with their Museum partners, Escape the Diefenbunker won the Ontario Tourism Award for Innovator of the Year 2017. Over the last two years they've locked up Government officials, foreign dignitaries, PGA golfers and even a few folks who once worked inside the bunker itself. You could be next.
Think you're up to the challenge? Book your escape now at EscapeManor.com. In celebration of the 2-year anniversary you are now able to pencil in your bunker bust booking between now and the end of the summer.
What's next for Escape Manor and the Diefenbunker?
"We have another secret mission in the works deep in the bowels of the Diefenbunker," says Wilson. "But you will need top secret clearance to learn any more at this time."
Recommended Articles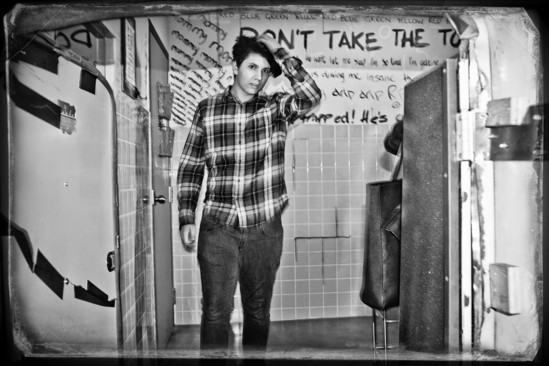 All photos by Andre Gagne. "We're definitely locked in," Mahigan Giroux to the group of fiv...
Read full story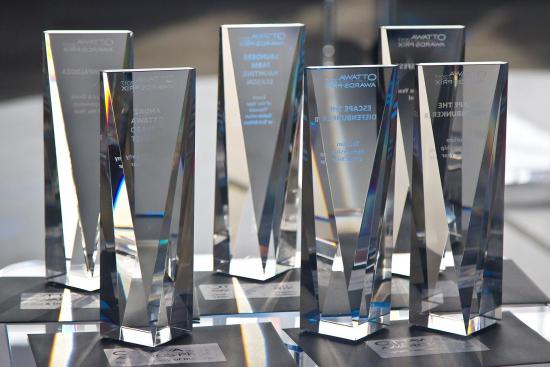 As many gathered in front of televisions, in pubs and a sold out Canadian Tire Centre across town as the Sens readied for round two of the playoffs, the setting sun cast amber hues over the Capital's most iconic landmark. A few blocks away from both the Peace Tower and the excitement on Sens Mile, the city was honoring their own at the Ottawa Tourism Awards.
Read full story
Live in-person theatre is back at the GCTC with Daisy, on stage until December 17.
Read full story
Comments (0)
*Please take note that upon submitting your comment the team at OLM will need to verify it before it shows up below.