Things you didn't know about CBD
If you have not yet heard of CBD (cannabidiol), you have probably been under a rock for the past couple of years. If you are quite aware of CBD and the place it is making for itself in the alternative medicines market, then you'll likely know the general benefits it has and the variety of forms in which it comes.
However, there are possibly a vast number of things you did not know about CBD, how it's being used, what it is being used for, and how to get your hands on a dose. Let us look at five things you probably did not know about CBD:
1. CBD is good for healthy people too
Whether you suffer from chronic pain, inflammation, insomnia, depression, or anxiety, or you are entirely free of any adverse conditions, CBD can be a great addition to your daily routine. Instead of looking at CBD as alternative medicine is should rather be viewed as a supplement.
As you would take any other food supplement, you can take CBD daily like a vitamin. CBD can assist your healthy lifestyle, giving your endocannabinoid system a boost.
Taking a drop of CBD each day can make you feel like your good health has simply been amplified. Before making a purchase check out some CBD oil for sale reviews to find the best brand to support your health.
2. CBD oil can be used for pets
Your pooch may be next in line to benefit from CBD oils very soon. Studies are finding a variety of ways that CBD can assist dogs too. While we have seen many dog-friendly CBD oils on the market already, further studies and research are underway to find the best ways that we can support man's best friend.
CBD can be used to help your furry pal by reducing stress and anxiety, aid in reducing pain and inflammation, and help to treat some types of seizures.
3. CBD in the skincare industry
If you didn't already know, CBD has made its way into skincare too. Research has found significant benefits of using CBD topicals on the skin to treat a range of skin conditions like rashes, eczema, rosacea, and even sunburns.
Since most skin conditions are caused by underlying inflammation, CBD (a known anti-inflammatory) is now being included in skincare ranges. What's more, CBD baths salts and bath bombs are being introduced too for a full-body experience.
4. Selling CBD oil is not the same in all states
Since the law regarding marijuana and CBD products varies from state to state, it is essential that you are aware of the laws where you live before purchasing your CBD oil.
Hemp-derived oils can be bought from retailers in states that allow CBD products, while marijuana-derived oils can only be purchased from legal state dispensaries in states where marijuana use has been legalized.
Online stores generally only stock hemp-derived oils. Be sure to check your state's laws before wasting your money.
5. CBD users prefer tinctures
Given CBD's growing popularity, there is no argument that tinctures are a favourite amongst CBD fans. In a recent study, HelloMD and Brightfield Group found that people not only preferred CBD-only products over THC-dominant ones but 40% of users said they preferred a CBD tincture instead of any other CBD products on the market, especially edible products like gummies and baked goods.
Additionally, 80% of people who took part in the study claimed that CBD was a very effective treatment for their ailments. It seems as though CBD is truly living up to its esteemed reputation.
---
This material has been provided by a third party.
Recommended Articles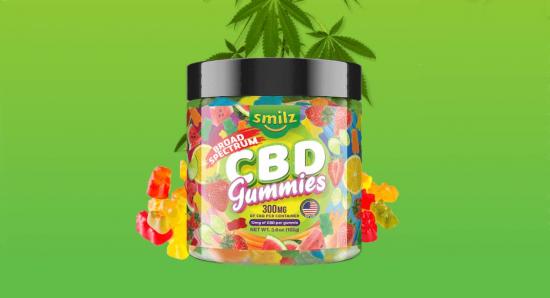 From relieving chronic pain to regulating anxiety, agony, depression, melancholy, and sadness Smilz CBD Gummies has become the demand and priority of many people
Read full story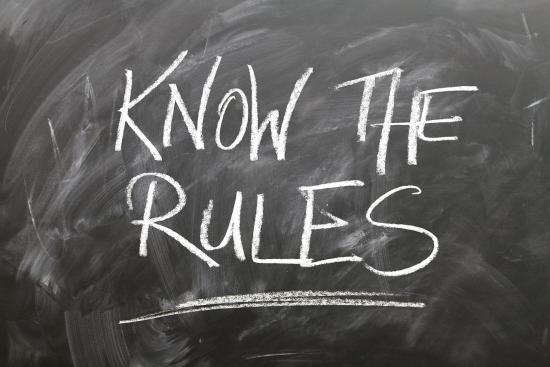 Let's look at Canadian gambling markets, what they provide, and the legal status per this year's Criminal Code.
Read full story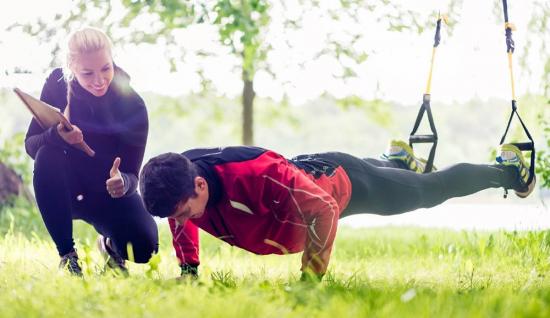 Personal fitness trainers (PFT) instruct and assist people in reaching personal health and fitness goals.
Read full story
Comments (0)
*Please take note that upon submitting your comment the team at OLM will need to verify it before it shows up below.