Arts & Events
"This is Your Festival": Westfest Announces Festival Lineup
"This is Your Festival": Westfest Announces Festival Lineup
Ottawa Life's Festival City Series is back! We'll provide a unique look at some of your favourite events.
We'll go beyond the music with artist interviews, volunteer profiles, concert reviews and spotlights on
the tastes, sights and sounds of the festival season.

Your city! Your festivals!
Like a good sunscreen, Ottawa Life has you covered.
---
If you're like me, you start thinking of the summer in February and early March not because of the chill that smacks you like a sack of bricks on your morning walk to the bus stop but because of the festival lineup announcements that drop just as rapidly as the temperature this time of year.
Proving that a location change and one rained out day wasn't going to keep a good fest down, Westfest got things started first this year by announcing that the three days of music returning to Laroche Park in June will feature some old friends and new discoveries.
"This is your festival, Ottawa, and we can't wait to celebrate with our beautiful city this year," festival Founder and Producer Elaina Martin beamed.
Martin spoke of the enduring commitment that remains deeply embedded within the festival she launched back in 2004. To her, Westfest has always been about more than the music; it's been about community.
"Year after year we've been committed to offering a festival like no other in the city; where local residents, artists, musicians, organizers and audiences can gather together to celebrate music and art in a welcoming, safe and inclusive space," says Martin adding that, outside of the hopes for sunnier skies this year, she has no intention of changing things.
This festival has always said "there ain't no party like a Westfest party" and they're backing it up this year with a bookended night of DJs, dance and hip hop.
Friday June 2 will see A Tribe Called Red's Deejay NDN headline with his unique mix of Indigenous Dance music for what is sure to be an Electric Pow Wow of sound. The party starts early when DJ Jungle Jen warms up the crowd at 5PM. In between you'll be able to check out festival favorite Cody Coyote, Halifax Rap Legend Jesse Dangerously with Kira-Lynn and Neeco PosterBoy to name a few.
Westfest has prided itself on given new artists a chance to perform for large crowds while opening for more established acts. Martin recently signaled out flutist beat boxer River Doucette who takes the stage Friday night as an example of not looking past the acts before the headliners.
"You've never seen anything like this, and that's what I love," Martin told the Kitchissippi Times earlier this week.
20 Maple Blues Awards, 1 USA blues Music Award, 2 Indy Awards and 1 freakin' Juno! These kinds of accolades are what local blues legends MonkeyJunk have been bringing to stages for nearly a decade. Find out why they've been called one of the "hardest working bands on the scene today" when they headline Saturday, June 3.
Also on the day's line up will be the always rockin' River City Junction, more blistering blues with the Lucas Haneman Express, the Jesse Greene Band and the power punch of Jezebel lead by Terry Steeves. Dipped in Heart, the band splashes on some beautiful dirty glam lost to a lot of the spick and span polish on music today. Steeves channels Janis Joplin by way of Lee Aaron and the only thing missing is the size of Lita Ford's hair.
If the first two days of the festival didn't work you out you'll be able to put your body to the test bright and early Sunday morning with a session of Westfest Family Yoga. The music continues after your downward dog with acts like Cornflower Blue, Love For The Redhead and the John Punch Band. The Voices of Praise Gospel Choir will add a little angelic light to your Sunday afternoon when they bring together the sounds of gospel and soul with some funky gloss and groove.
The festival steamrolls to a the double shot climax of Pogues inspired Ottawa 5 piece Troubadours and indie rockers Lemon Cash. They'll tell you that Ottawa may be the second-coldest capital city in the world but when they hit the stage things are only going to start raising the mercury levels your thermometers. Everyone in the band has some vocalist chops making for a lush sound in their soaring harmonies.
Along with the 150 artists at Westfest this year, returning will be the Indigenous pavilion, local artisans and a Family Funzone all conjoined by the festival's main themes.
"Westfest is all about building relationships within the Ottawa community," said Julie Ribi, Westfest Publicist. "From partnering with Yoga Town to offer a free morning yoga session, to scheduling family programming, and once again working with The Queer Mafia to throw a killer Westfest After Party, Westfest is a celebration of everything that makes Ottawa so unique and welcoming."
This year Westfest's message of diversity and inclusiveness perhaps is stronger than ever.
You'll have a chance for a little Westfest in the winter when the second annual Westfest All-Stars fundraiser comes to Orange Gallery on Sunday, March 5.
Recommended Articles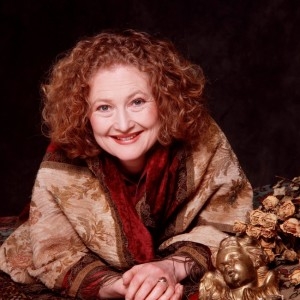 The Consolation of the Heart concert is coming to Ottawa February 24 at Dominion-Chalmers United Chu...
Read full story
Join Ottawa's rainbow community at a handful of signature Capital Pride events this week!
Read full story
All photos by Andre Gagne "Don't make me cry now," said Elaina Martin, founder and producer of...
Read full story
Comments (0)
*Please take note that upon submitting your comment the team at OLM will need to verify it before it shows up below.