Good Reads
Tips to have a pleasant time in Cancun, México
Tips to have a pleasant time in Cancun, México
Cancun is one of the most preferred Canadian tourist destinations with great culture, archeological zones, nature contact and an endless party atmosphere. With great weather most of the year and beautiful landscapes. In Cancun and the rest of the Riviera Maya you will find breathtaking beaches, with turquoise water and white sand.
It is not difficult to have a great time in Cancun but in case you need some help, here we have a guide to start planning your next adventure in south Mexico.
Plan your itinerary before your travel
Cancun has hundreds of activities and tourist attractions along the city so you better have several days of stay. To enjoy them to the fullest it is ideal to plan your itinerary before your travel. Consider visiting the most popular attractions since they can take you longer due to the crowd or limited schedules.
Beaches are an important part of Cancun and there are dozens of them along the city. Among the most famous are Playa Caracol, Playa Tortugas, Playa Delfines and Playa Chac Mool. In there you can practice different activities like snorkeling, surfing or just rest at the seashore. Some hotels also have private beaches so check out if yours include the entry and take advantage of that benefit.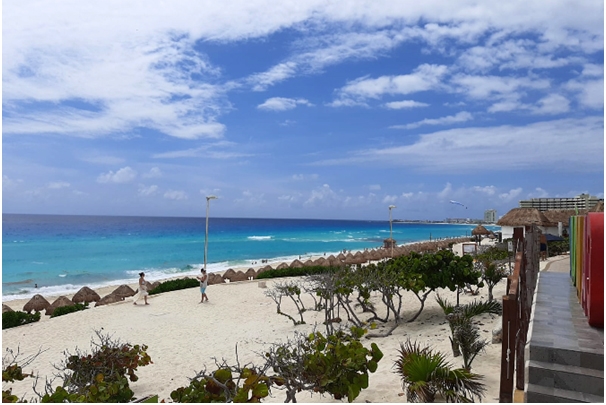 Cancun is also well known for its party atmosphere, with too many beach clubs and nightclubs to have a perfect time. Not for nothing it is the favorite destination for spring breakers. Coco Bongo, Serena Morena, among others are the most popular among party animals.
Besides all the attractions that you can find in Cancun, the city is surrounded by many other tourist destinations. It is very easy to reach all of them from Cancun. Some of the most popular are Tulum, that is just 2 hours of distance driving and Playa del Carmen which is a little more than 1 hour far from Cancun.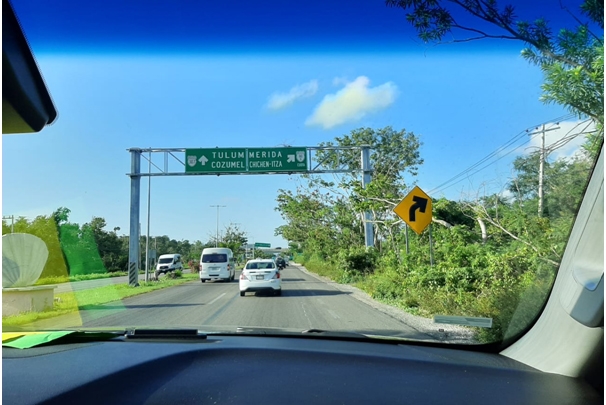 There you can explore the archeological zones and know more about the Mayan culture. Get in contact with nature and visit the popular cenotes and of course, don't miss the opportunity to go to the beautiful beaches.
During your stay do not miss the opportunity to visit the famous theme parks. Ventura Park is located in Cancun but some others such as Xcaret or Xelha are in Playa del Carmen. All of them are recognized due to the quality of their shows and attractions in contact with nature.
You can visit all the places that Cancun has to offer with an efficient transportation method. You can choose between taxis, public transportation or private Cancun airport shuttle. There are also some private tours that you can get to avoid crowded places but they can be expensive and not affordable if you travel with a low budget.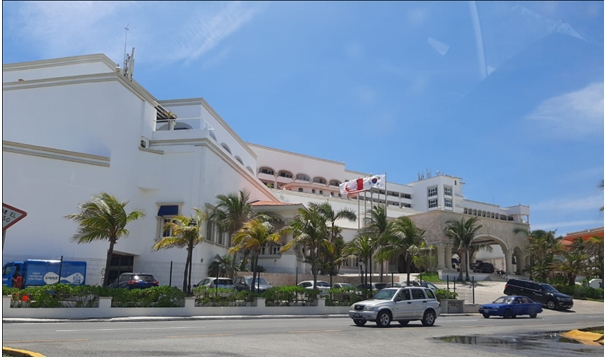 Choose the perfect hotel for your needs
As one of the most tourist destinations in the world, Cancun has hundreds of hotels with different targets for each one of them. From luxury world-class resorts to well known hotel chains.
While you are planning your trip, take into consideration who are your companions and how many days you are staying in. That will help you find the perfect hotel for you and have a pleasant rest. As in so many other places, hotels have basic amenities such as swimming pools, restaurants or spas. But they can also include other benefits like thematic restaurants, gambling stations or night shows.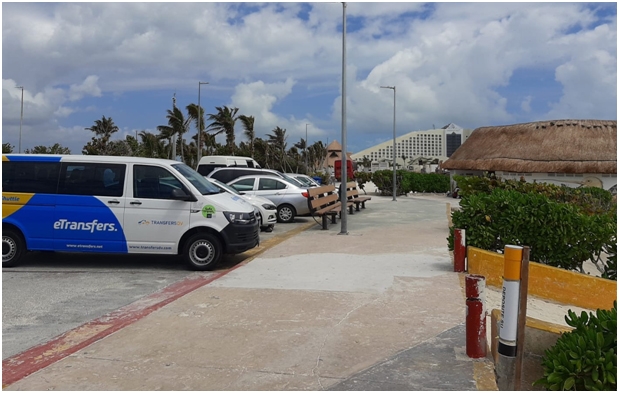 In Cancun, you can also find all-inclusive hotels. A very popular and great option if you want a relaxed environment, especially if you travel with your family. Those hotels include splendid facilities, culinary experiences from different gastronomes and attractions for the guests.
Hostels are also a great option and very famous in Cancun. They can be cheaper than chain hotels and a complete new experience for travelers.
A great tip is to plan your trip during the low season since some hotels reduce their prices and you can find really great deals. Also, there are fewer tourists so it can be easier to visit some attractions.
Get an efficient transportation method
Even though Cancun has different options to go from one place to another such as taxi cabs and public transportation, the best option is an efficient private transportation. Agencies like Cancun Airport Transportationoffer different options to reach your hotel or destination easily and in a safety way.
At your arrival at the international airport you will find several options to go to your hotel. However, it is recommended to book your transportation in advance. That way you avoid high rates for last minute reservations or long lines for buses. As for the hotels, take into consideration the number of companions and days of stay to choose the perfect option for you.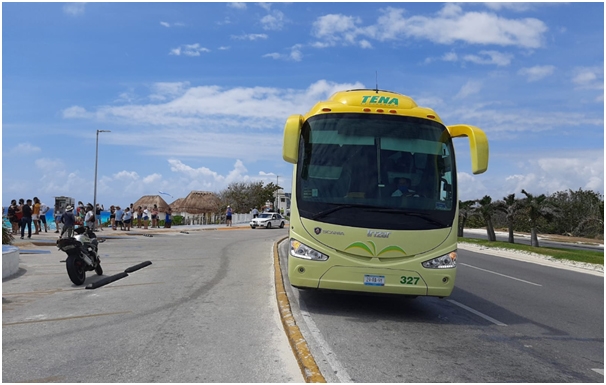 As mentioned before, Cancun is surrounded by different popular destinations and get to them by public transport can be really tedious. Also, if you plan to visit as many of them as possible, taking a taxi can get really expensive.
To avoid sharing your transport with strangers or longer and expensive trips, private Cancun airport transfer is a good option to take into account. Reach your destination in a comfortable way with vehicles for up to 15 people and high trained drivers. Most drivers are bilingual so don't worry about communication problems. This is a great option especially if you travel with numerous people or much luggage.
It is important to mention that transportation service are direct, so you won't have long travel to your hotel or unnecessary stops unless you request them.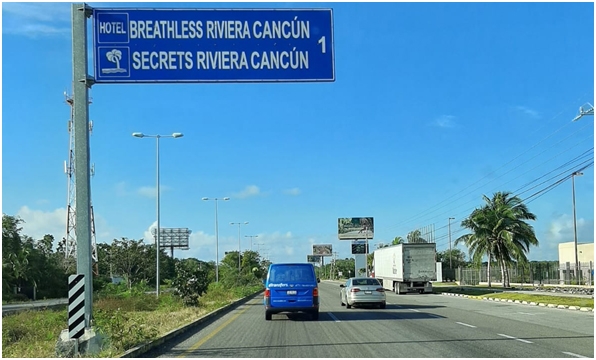 Definitely a visit to Cancun for your next vacation can be really fun. To get the best of your stay, it is better to plan well your itinerary but also let that Cancun surprise you. There are several activities for all ages so it doesn't matter if you travel alone or with the whole family. Getting an optimal transportation service is essential to reach all destinations that the Riviera Maya has to offer. Do not miss any experience on your vacations and enjoy the most.
Recommended Articles
A little stress in our lives is inevitable, and nothing to worry about. Sadly, exposure to significant stress levels on a continuous basis will harm your physical and mental wellness.
Read full story
Urgent action is needed on climate change and the time to act is now. That was the main message to e...
Read full story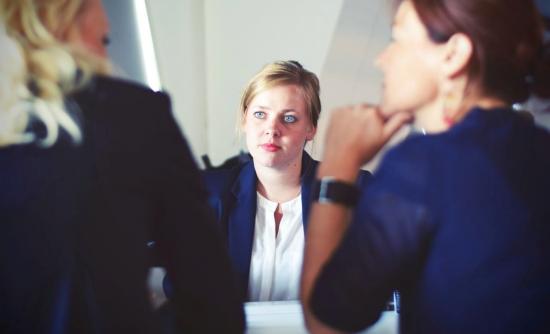 Finding career opportunities can be incredibly difficult, especially if you are solely trying to find a job online or if you are searching within your local area only.
Read full story
Comments (0)
*Please take note that upon submitting your comment the team at OLM will need to verify it before it shows up below.