Trails' Productive Year
While Trails' Allie O'Manique never consciously decided to pursue music professionally, you wouldn't know it by listening to her music. The Ottawa native's lo-fi sound embraces the haziness of the fidelity to create dreamy and rustic recordings that feel deeply intimate. After years of making music on her own, things have finally started snowballing as Trails has picked up a deal with Kelp Records and gone on her first European tour in advance of her upcoming album Progressive Flashbacks. We caught up with O'Manique ahead of her February 9 show at The National Arts Centre to talk about reflecting, hitting the studio and nature.
Ottawa Life: You've talked about how much change and revolution have inspired your upcoming record Progressive Flashbacks, are you using the music to learn from your mistakes?
Allie O'Manique: It's a way for me to summarize a time, and come to terms with all of it. I find the best way for me to do that is through art, but mainly through sound. It was a really good way to find closure, and once I put it out I'll be able to move on and work more within the present rather than the past. It's more just a way to wrap up and summarize a time myself to move forward.
I understand you've been making music for years and years now, so what was the catalyst for you to pursue it as a career in the last few years?
There was never really a change or decision, I never chose to pursue it. When I started I just made music, I didn't even decide I wanted to learn to make music. I just did because it was the most natural outlet for me to create. So there was never really a conscious decision, it was just really flowing. I was playing local shows and recording myself, and then opportunities came up and I took a lot of them. It just flowed into what it is now without making a choice, I don't think about the choices to much so they just happen.
You refer to your previous record The Past is Coming Fast as a dusty and roughly mixed record, so how were you hoping to change a lot of that this time?
I think at the time I made the older record, I just didn't have the resources to give it anymore quality than it had. So I just had to work with what I had at home, which I think was a good stepping stone for me. I was learning what sounds I like and how to make them myself. I released that myself without mixing it or anything like that at all, so for this record I definitely wanted to put more production into it. I think that both have their good qualities and bad qualities. It's nice to hear my music in a studio with better sound quality, but doing stuff from home can have just as much charm.
You've also shared a peak at your recording process behind Progressive Flashbacks, can you speak to the process you had in the studio and the people you recorded with?
I worked in two different spaces actually. The first place I started recording was at Fort William Sound, which is Jonas Bonnetta's studio. It's a beautiful place, and it's like recording in a little cottage. There's a lot of beautiful nature all around it, and I was recording in the summer. It was a really nice way to start these recordings off, being surrounded by such beautiful scenery. I had songs written when I went in, but no real direction. We worked on that together and created things as we went. Over the months I realized that there were things I wanted to change because I had the time to listen to it and understand which direction I wanted to go in. Then I went to a church in Quyon, Quebec, and we reworked a lot of the songs there. It was a neat contrast between this small cottage place and then recording in a big church. That gave the album a real mix of dimensions and that contrast as well.
How did you start working with producer Jonas Bonnetta (Evening Hymns) on this record?
I played Megaphono Festival last year, and was given this artist retreat prize. It basically gave me a few days up at Jonas' studio for free to record what I wanted, which such a blessing because it started the album off. I had known of Evening Hymns for a while, and I was a fan, so I was interested to work with him. We worked on a few songs for a few days and we realized we wanted to do a whole record.
The amount of nature in the "making of" also calls back to how you chose your name, so what is it about nature that inspires you as an artist?
I think it's one of the only things on the planet that's only full of optimism. I guess the natural world is the one thing I go to and can't find anything wrong with whatsoever, it's so perfectly balanced, intricate and beautiful. Other things inspire me, but the positive ones are always from nature. I grew up surrounded by nature so it's the most comfortable thing to be around for me. It's my main inspiration because it feeds positivity into my music?
How did you get involved with Kelp Records, and what's been the biggest change for you since signing on?
We were working together before I was signed to the management team, and they were supporting me and giving advice. When I was going to go Halifax to play Halifax Pop Explosion, we booked dates in Europe and then decided it was the smartest thing to just sign with them. It's great because I have people I can go to whenever I need to make decisions about the business side of music, which I never had and was never good at. A lot of opportunities have opened because of their resources. I've noticed things have become a lot more professional, and I've gained a lot of knowledge on the music business.
Recommended Articles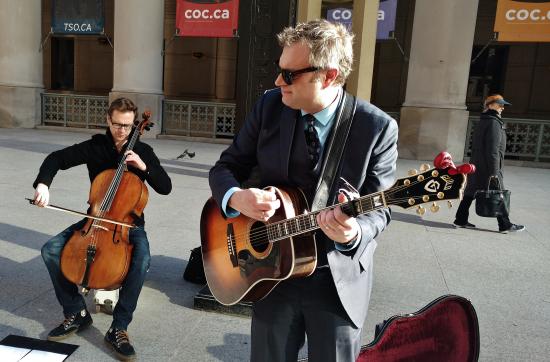 "On a physical, geographical level, Canada is a country that is still so defined by its wildness. The Trail is a way for a lot of people to connect with that wildness, especially for the urban community to still have that connection wherever they go." - Steven Page
Read full story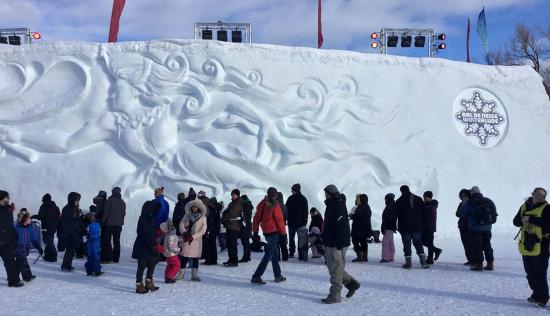 Canadian Heritage has been forced to ice the popular National Capital Region festival for the second year in a row.
Read full story
With the finale of RuPaul's Drag Race All Stars 4 coming to screens this Friday, some big names in Drag Race "herstory" are coming to town in the following weeks and WE. ARE. GAGGED.
Read full story
Comments (0)
*Please take note that upon submitting your comment the team at OLM will need to verify it before it shows up below.