Food & Wine
Ultimate Guide to Grilling the Perfect Burger
Ultimate Guide to Grilling the Perfect Burger
Burger aficionados from across the globe have spent years searching for the secrets behind grilling the perfect burger. From the proper technique of shaping the patty to the correct amount of time the patty cooks on the grill – these are among the troubling questions grillers have contemplated when grilling season rolls around.
With Weber's new line of grilling accessories and Weber's New Real Grilling:The ultimate cookbook for every backyard grillerby Jamie Purviance, burger lovers no longer have to spend hours watching Food Network Canada to uncover the secret behind the perfect hamburger.
Before revealing Weber's tips, here are some products that will assist grillers in their quest for creating the ultimate burger.
One product that is ideal for people who take grilling seriously is Weber's stainless steel wide spatula. The wide head allows ease for flipping monstrous beef patties, while the soft touch handle offers a comfortable, non-slip grip. For intrepid grillers who enjoy creating enormous beef patties, this spatula may be the key tool to assist them in their culinary endeavors.
Another product that grillers will enjoy when they test out their burger-grilling skills is Weber's stainless steel locking barbeque tongs. Great for flipping, these tongs will assist grillers in simple barbequing tasks such as transporting their mouthwatering creations from the grill to the dinner table.
If you already have your Weber accessories and are ready to start grilling, here are some of Weber's tips for grilling the perfect burger, along with a recipe for Cheeseburgers with Mango Chili Salsa to test your skills with.
Weber's Tips to Grilling the Perfect Burger
Patty thickness: According to Weber, the key to the perfect burger is the patty's thickness. Weber suggests ¾" to 1" is the right thickness for creating the ultimate beef burger.
Temperature: 400º-500º Fahrenheit over the course of 8-10 minutes will give the burger surface time to turn dark brown while the inside cooks fully – without losing its juices. Weber recommends that grillers close their barbeque lid for the best results.
Do not flip out: To ensure your burgers are perfect, Weber advises grillers to refrain from burger flipping more than twice. They suggest grillers wait four minutes so the meat will develop a lightly charred crust that naturally releases from the grates.
Absolutely no smashing: The biggest mistake that grillers make when attempting to create the perfect burger is pressing the burger with the spatula against the grill. Do not smash or press, as this causes the juices to run out and will dry your burger.
______________________
Recipe for Cheeseburgers with Mango-Chile Salsa
SERVES: 4
PREP TIME: 20 minutes
chilling TIME: 30 minutes–1 hour
GRILLING TIME: 8–10 minutes
Patties
1½ pounds ground chuck (80% lean)
½ teaspoon garlic powder
½ teaspoon kosher salt
½ teaspoon freshly ground black pepper
Salsa
1 large mango, cut into ½-inch dice (about 1 cup)
2 tablespoons roughly chopped fresh cilantro leaves
1 tablespoon fresh lime juice
1 medium serrano chile pepper, seeded and minced
¼ teaspoon kosher salt
4 thin slices pepper jack cheese
4 hamburger buns, split
Dijon mustard
1. Combine the patty ingredients, keeping the mixture crumbly rather than compressed. With wet hands, gently form four loosely packed patties of equal size, each about ¾ inch thick. Don't compact the meat too much or the patties will be tough. Using your thumb or the back of a spoon, make a shallow indentation about 1 inch wide in the center of each patty. This will help the patties cook evenly and prevent them from puffing on the grill.
2. In a nonreactive bowl, combine the salsa ingredients. Toss gently and then refrigerate for at least 30 minutes or up to one hour. (After an hour, the fruit starts to become mushy).
3. Prepare the grill for direct cooking over medium-high heat (400° to 500°F).
4. Grill the patties over direct medium-high heat, with the lid closed, until cooked to medium doneness, 8 to 10 minutes, turning once when the patties release easily from the grate without sticking. During the last minute of grilling time, place a slice of cheese on each patty to melt and toast the buns, cut side down, over direct heat.
5. Spread the bottom half of each bun with mustard, and serve the patties warm on the buns topped with salsa.
©2013 Weber-Stephen Products LLC. Recipe from Weber's New Real Grilling™ by Jamie Purviance. Used with permission.
For more information about Weber's grilling accessories, visit www.weber.com
Recommended Articles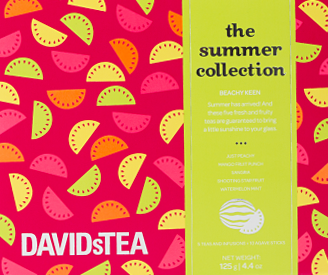 Whether you want to warm up or cool down, tea blends provide refreshment no matter what the weather...
Read full story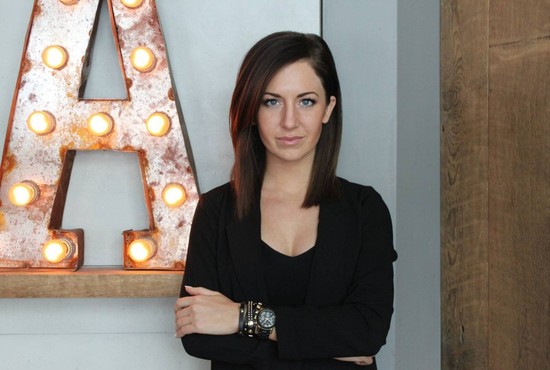 Photo credit: Blair Pongrac When you head to one of Ottawa's top restaurants, like Ace Mercado o...
Read full story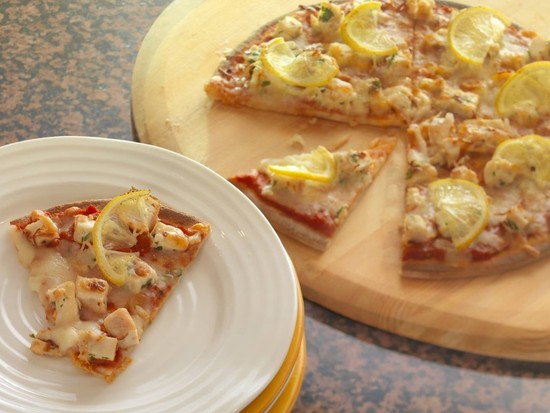 Recipe courtesy of Udi's Gluten Free. Perfect for fueling your body for race day and for rebuilding...
Read full story
Comments (0)
*Please take note that upon submitting your comment the team at OLM will need to verify it before it shows up below.