Sports
Watching the Buds bud while Sens moving up
Watching the Buds bud while Sens moving up
We like to hop on with a cross-Canada check-up every now and then, and with the new year on the horizon, what better time to hit the 'now and then' button.
Overall? Not too many surprises so far, especially with the season rounding into experienced form. There are troubled waters in certain regions to be sure (especially out west), while the largest check mark in this check-up sits squarely in hockey's biggest centre.
Here we go with the grades . . . as 2023 sits in the weeds.
TORONTO MAPLE LEAFS: A
Sure, there were bumpy roads early on. At one point the clock seemed to be in full click mode on coach Sheldon Keefe and GM Kyle Dubas. The Leafs had dropped four straight on a west-coast swing at the end of October and the team and its league of fans were on the ropes.
Adding to the misery – Toronto lost its top three defencemen to long-term injury. Looked like pure disaster, right?
Out of nowhere, the club started playing smart, mature hockey. Commitment to defence was widespread through the roster. The netminding of Matt Murray and Ilya Samsonov was superb (.925 and .924 save percentages respectively).
The Leafs appear all grown up, as indicated by an 19-2-4 run since the western disaster.
There is legitimate optimism for a playoff win.
One day at a time, Toronto. One day at a time.
WINNIPEG JETS: A
Hands up who saw this coming.
This corner certainly did not.
Under new head coach Rick Bowness, the Jets are exceeding all expectations. Despite dropping three in a row Winnipeg proudly sits fourth in the Western Conference.
Again, most had not predicted this.
Breaking it down is easy – the Jets have the best goalie on Canada in Connor Hellebuyck. By a mile. Add in a monster season from blueline Josh Morrissey (team-leading 39 points in 34 games) and star showings from Kyle Connor, Pierre-Luc Dubois and Mark Scheifele and there's your recipe for winning.
Injuries to key personnel should have created a bigger bruise but this team is clearly resilient. Bowness' old-school style coaching hasn't hurt either.
OTTAWA SENATORS: C+
Oh man, talk to me a number of weeks back and this grading would have been a lot worse.
The thing about Ottawa is: The eye-test. Have they lost more than their share? Yup. Should they've won more than they've lost? Well, if you actually watch the games – in most cases – the answer again would be, yup.
The Senators give clear meaning to shoulda, coulda, woulda. The forwards alone 'shoulda' carried this team to better stead. The defence is still problematic, but the goaltending seems to be trending in the right direction – Cam Talbot's taken the reins and is Ottawa's No. 1, especially after that showing versus Boston Tuesday night.
While expectations can cause resentments, here we see clear expectations meeting reality as January closes in. The Senators won't make the playoffs (they're still 10 points out despite a decent last few months) but they won't be swirling bottom-of-the-bowl this time around when the season ends.
Making a major leap won't happen until new ownership decides to do what it's going to do, then lands a high-quality blueliner.
MONTREAL CANADIENS: C-
Give 'em a solid B . . . in the fall months.
December's produced reality for this rebuild as the Habs have gone 4-8. Still, the excitement and anticipation continues to build.
Consider Montreal rolls forward while regularly dressing four rookie defencemen. Given that D is the hardest position to learn for young players, the fact Montreal has picked up 33 points in its first 34 games is pretty remarkable.
Love the nucleus here. Kaiden Guhle – particularly – looks like a stud (although my man Arber Xhekaj is, well, a personal choice).
People around these parts ridiculing Nick Suzuki's $7.875 million US cap hit a year ago are munching crow right about now. Suzuki's going to be very good for a very long time.
We're not expecting too much come the second half over here. Inexperience is sure to catch up with an untested group. Montreal, though, is steered in the right direction.
EDMONTON OILERS: C-
Let's get this out of the way – not that it's never been said before – you have here the absolute best player on the planet and one who's not far behind, and yet, you still struggle?
Guess hockey's a team game.
Duh. (Capital D).
Still, the frustration sucks wind in Northern Alberta.
With the Oilers there's not much meat on the bone. McDavid, Draisaitl . . . then some presentable skaters . . . then not much.
As well, great goaltenders don't grow on trees and the Oil braintrust found out the hard way in the offseason after inking disappointing Jack Campbell to big bucks (five years, $5 million US cap hit).
CALGARY FLAMES: D+
GM Brad Treliving was under the gun during the offseason and seemingly responded well. The eye-test though (loving the eye-test) is telling a different tale.
Jonathan Huberdeau isn't making a difference as he should. MacKenzie Weegar and Nazem Kadri aren't doing a whole bunch better.
Generally stellar Jacob Markstrom has been meh. Sometimes, less than meh.
I remember my dad railing me in high school that: "Your marks should be better!"
My dad should run the Flames.
VANCOUVER CANUCKS: D
Must sting to have a team west of Manitoba, eh. Not getting much relief from this corner.
So, onto the Canucks, a team that's going in a million directions and none of them are bent towards 'consistently winning.'
If you're addicted to The Young and the Restless, here's a strong substitute. The trade rumours, the losing streaks, the rumblings concerning coaching. You name it, there's a behind-the-scenes gabfest pushing forward on the coast.
The greatest puzzle facing Canuckians - is this a team thinking win-now or win-later?
Ugh.
SENATOR'S WEEK AHEAD:
Thursday, Dec. 29: Ottawa at Washington (7 pm)
Saturday, Dec. 31: Ottawa at Detroit (7 pm)
Sunday, Jan. 1: Buffalo at Ottawa (7 pm)
Tuesday, Jan. 3: Columbus at Ottawa (7 pm)
thegrossgame@yahoo.com
PHOTO: Courtesy www.nhl.com/senators
Recommended Articles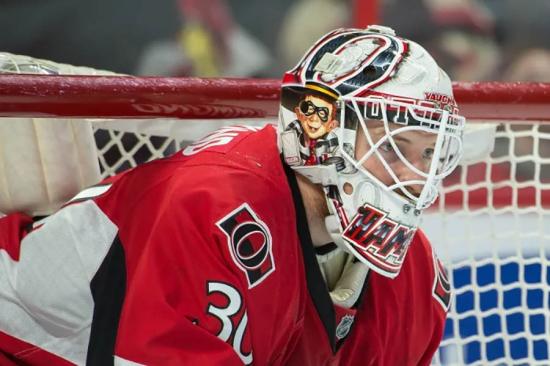 Hammond was with the Kontinental Hockey League when he made the announcement to retire.
Read full story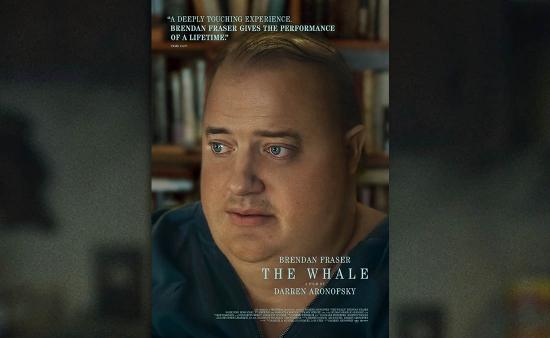 The film doesn't require lavish sets; all it needs is great performances, which are on display in this movie.
Read full story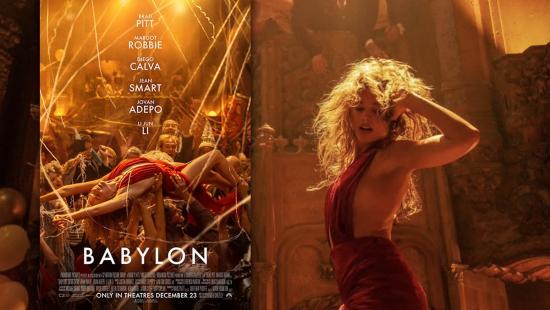 Academy Award-winning director, Damien Chazelle spares no expense in showing us a big extravagant party and all the vices that go along with it.
Read full story
Comments (0)
*Please take note that upon submitting your comment the team at OLM will need to verify it before it shows up below.