Good Reads
What are the Best Places to see Fall Colors in Ottawa?
What are the Best Places to see Fall Colors in Ottawa?
By the end of October, visiting the Capital of Canada is worth every penny you spend. With crisp blue skies and vibrant red, yellow, and brown fall trees lining the whole city is a sight worth beholding. Even though Ottawa has held fame for its winter or summer festivals and natural beauty, It is not an exaggeration to say that fall holds the best vibes.
If you are familiar with Ottawa, you might already know that it is best known for its culture, tour sights, historical places, landmarks, food spots, and markets. And fall is the perfect time for outdoor activities, with ideal temperatures and nice air throughout the city. Coming on to where can you visit to get the best fall view in Ottawa:
Relax at Nordik Spa
Want to indulge in mother nature and the best natural spa? Nordik Spa is the ultimate answer. It offers the best fall scenery, with autumn colors all around the place. Located in the North of downtown Ottawa in Chelsea, Quebec, near Gatineau park, it is an indoor and outdoor spa claimed to be North America's largest spa. There are many choices for hot or cold pools, saunas, massage or facial facilities, thermotherapy, and much more.
Nordik Spa provides spa treatments and delicious dining and overnight accommodations facilities. While relaxing in the natural pools, you can also look for ways to make money through online casinos that take the gambling thrill to the next level. Here's a List of trustworthy casinos on which you can play online keno. Surely, relaxing and making money do not always go hand in hand, but with this trick, kill two birds with one stone.
Adventurous Mountain Coaster
To experience the wilderness of Ottawa, the Mountain Coster - Camp Fortune is the best place. Coaster ride is the newest hot spot not only for tourists but also for locals. The exhilarating experience of turns and twists up to a 1km long mountain trail is an adventure to which you can look forward. It takes you on an all-in-one coaster ride of Gatineau hills, down the forest, then on to the Clifford and Marshal ski runs and through tunnels.
In fall, the red and colorful hues line along the track and present everyone with the most beautiful scenery. You can book your tickets online if you want to join in the fun.
Explore Parc Omega
Located in Notre-Dame-de-Bonsecours, Quebec, Canada, Parc Omega is the best news for people who love wildlife, especially wolves. The best part? You can spend time in Wolf Cabins, which allows you to sleep in luxury cabins with wolves roaming around. Taking a long drive through the Parc Omega and looking at some of the most beautiful wolf species is a dream of many.
The colorful fall leaves and trees lining down the trail of parc add to the aesthetic of the whole trip. You can witness coyote, gray wolf, arctic wolf, Black wolf, arctic fox, Silver fox, white-tailed deer, red deer, moose, elk, cinnamon bear, black bear, boars, Canada goose, and a lengthy list of beautiful animals.
Visit Mackenzie King's Estate
Lovers of historical places, here's what you would want to visit if you are in Ottawa now and looking for tourist attractions. Mackenzie King's Estate is the place that truly portrays the history of Ottawa, Canada. With a fall view, the waterfall and Lauriault trails are a super hot hiking loop you can enjoy with your loved ones. The collection of ruins and the gardens is like the embodiment of the last King's Monarch.
While going through the aesthetic ruins, gambling enthusiasts can also play blackjack to double their fun in exploring and winning. If you need more confidence to succeed and always wonder How to win at blackjack online? You'll eventually get there by visiting the best platforms or websites and broadening your horizon by playing more games.
Recommended Articles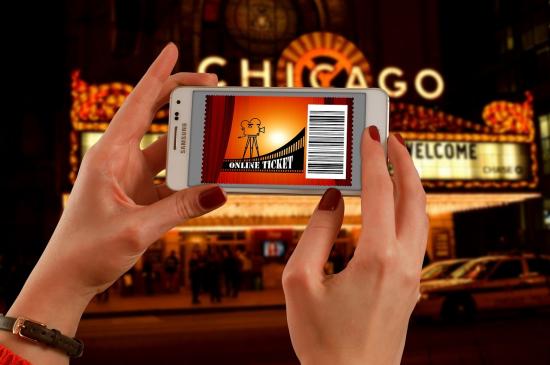 For the last few decades, the ticket market has seen an increasing inequality of purchasing opportunities.
Read full story
Every year, there are approximately 20,000 structural fires in Canada, the majority of which are residential.
Read full story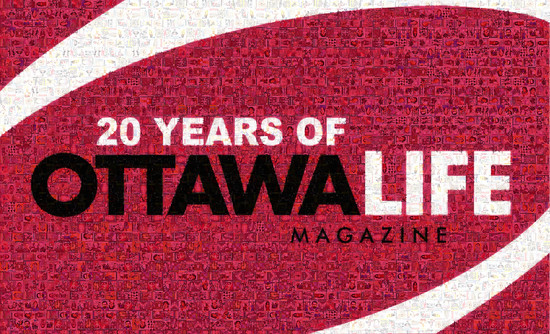 2017 is the 20th Anniversary of Ottawa Life Magazine, and to coincide with this special occasion we are pleased to announce and launch our new and updated website ottawalife.com which brings more original content and articles to our large readership.
Read full story
Comments (0)
*Please take note that upon submitting your comment the team at OLM will need to verify it before it shows up below.