What It Takes to Be a Top Money Manager
Business Profile by: Dan Donovan and Dalal Saikali
Kash Pashootan is calm and focused. It's just before 8:00 a.m. when his team's morning meeting comes to a close. At 8:45 a.m. the team will reconvene to review the latest news from the global capital markets, ensuring they are well informed before North American stock exchanges open at 9:30 a.m. That leaves 45 minutes to uncover as much as possible about one of Canada's leading financial advisors and his practice.
Kash Pashootan's office looks and feels like what you would expect to see on Bay Street. It's a large corner office with two exterior walls of windows overlooking Queen Street in downtown Ottawa. Two flat-screen TVs jut out from another wall, displaying a silent, continuous stream of business news. A dark, cherry wood u-shaped desk occupies one corner with two computer monitors mounted on the wall above it. Crowning them is a striking piece of abstract art. On the other side of the office is a seating area bounded by a plush greyish-blue carpet. There is a modern black leather couch, two concave black leather chairs, and a coffee table adorned with a wood gathering bowl. Between the chairs is a small table with a stunning amethyst geode. The office is imposing and inviting. When asked who decorated the office, Pashootan answers directly, "I did." It's not surprising. He is impeccably dressed and groomed. His deep blue three-piece suit and crisp, French-cuffed white dress shirt are accented by a soft blue tie, colourful pocket square, and cufflinks. A distinctive watch peers from the left cuff of his shirt and his shoes are neatly polished. To complete the ensemble, his black hair, showing the first signs of grey on the sides, is meticulously combed and parted to the side.
Kash Pashootan has over a decade of experience in the financial services industry and certainly looks the part of a seasoned money manager. However, in the competitive, demanding, and results-driven investment management profession, looking the part only gets you so far. What sets Pashootan apart are his results and track record. He has established a reputation with high-net-worth clients as a conservative practitioner with an in-depth understanding of the capital markets. Though the youngest financial advisor in his office, he has built the largest practice by attracting, retaining and forging strong relationships with clients. In 2011, Pashootan's achievements were recognized by his firm when he was appointed by the CEO of Raymond James Ltd. to the exclusive Chairman's Council – the first and only financial advisor in Ottawa to receive this honour. Success comes at a price, though, and for Pashootan it has been hard earned. "Kash and his team are the first to arrive at the office and the last to leave," says Daniel MacInnis, the manager of Raymond James' Ottawa office. "He has a tireless work ethic and is a consummate professional."
In 2009, Pashootan founded First Avenue Advisory of Raymond James Ltd. His practice provides active, pension-style investment management services through a non-commission-based model. "Our clients, who are medical professionals, current and former executives, corporations, and high-net worth families, have unique needs and have outgrown mutual funds and structured products," Pashootan explains. "We work personally with each of our clients to develop a portfolio strategy tailored to their goals and to protect their hard-earned wealth." With a team of associates to support him, Pashootan focuses on portfolio strategy, risk management and developing customized solutions for his clients. He regularly speaks with company executives, portfolio managers of major funds and lead analysts to gauge the pulse of the market and identify investment opportunities. Part of the job involves short trips to major financial centres such as Toronto, New York and Hong Kong, to gain insights from the ground level and meet with some of the brightest minds in the business and financial world. His commitment to staying informed, his prudent investment management approach and his ability to protect clients' capital have earned him the trust of tax, accounting and legal professionals at top national firms. First Avenue Advisory clients have access to this network of professionals to ensure they receive expert advice for all aspects of their financial strategy.
After discussing his practice, we shift over to the global economy and capital markets. Pashootan methodically breaks down their complexity by evoking an image of the global financial landscape that can be understood by even a novice investor. His ability to simplify complex financial issues into layperson's terms has landed him on live national television were he comments on these issues.
While Pashootan loves his work, he makes a point to give back to the community. He is a mentor for the Capital Markets Mentorship Program at the University of Ottawa Telfer School of Management and has taken the lead in organizing the annual capital markets competition at the university. In the community, he supports several national and local charities and volunteers annually at the the Ottawa Snow Flake Ball, which raises funds to fight Crohn's, Colitis and Colorectal Cancer, and to support the Children's Hospital of Eastern Ontario (CHEO) Foundation.
To recharge, Pashootan enjoys entertaining at his home with his family and friends. He also maintains an active lifestyle, takes extended bike rides in Gatineau Park and collects art. Recently, a special person in his life introduced him to meditation, which he is incorporating into his daily routine. "Learning to meditate has been challenging, but it's powerful," Pashootan says. "It helps me stay focused and present."
When our meeting began, I was struck by Pashootan's refined appearance, intensity and commanding presence. Now that it's over, I'm taken with his friendly and pleasant manner. As I leave, I glance back to see his associates join him in his office for their 8:45 a.m. meeting – like clockwork.
Recommended Articles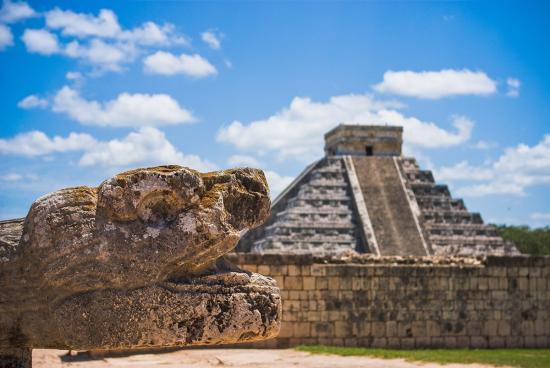 There are many hidden and unexplored locations everywhere that tourists shouldn't skip.
Read full story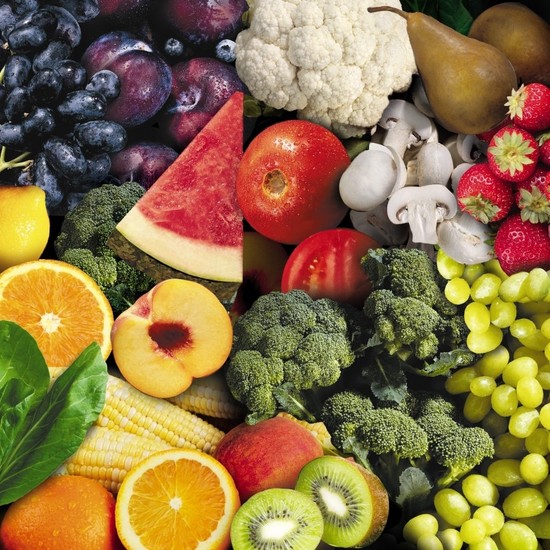 Digesting the evidence Many organizations cook up recommendations for the number of fruit and vegeta...
Read full story

Traffic services centre directs Northern Canadian shipping between the Greenland and Alaska boundar...
Read full story
Comments (0)
*Please take note that upon submitting your comment the team at OLM will need to verify it before it shows up below.