Good Reads
What you need to know about luxury vinyl flooring
What you need to know about luxury vinyl flooring
Luxury vinyl flooring is one of the most popular forms of resilient flooring in the world. Resilient flooring is essentially flooring made with materials that are elastic. They are firm and hard-wearing materials but they do have some give upon impact. This is why it feels more comfortable than wood flooring when you walk on it. The experts of Alexanian - Ottawa offer cutting edge knowledge on Vinyl tile and Vinyl plank flooring. They have been offered for more than a decade and are still highly requested flooring products.
In this article, we are going to share some information with you that will help you understand the pros and cons of this floor type that you are about to experience.
Subfloors
Luxury vinyl flooring is one of the rare floors that can be installed over various types of subfloors. This includes:
Concrete is one of the most popular subfloors used in homes. Concrete must be cured for a minimum of 60-days before a floor can be installed. After the floor has been cured, it will need to be tested according to the manufacturer's warranty specifications. Finally, the subfloor will be tested to ensure there are no high-spots or low-spots, and adjustments made to make sure it is completely level before the Luxury vinyl flooring installation.
Wood subfloors are easy to install. Your Luxury Vinyl floor should be laid on a top plywood sheet that is ¼" thick. Your installer will add the extra layer of wood with a ¼" gap along the walls. The wood will be carefully screwed in place by experts who know how to make sure everything falls into place.
Note: Sometimes homeowners will choose to install a new vinyl floor over old vinyl or tile floor. This is rarely a good idea. However, if the floors are cleaned well, and in good enough condition to place the new floor without gaps. This is something a flooring expert should advise you on.
Don't waste your money with short-cuts
Luxury Vinyl is a great choice. It is long-lasting, comes in many beautiful, waterproof, choices, and if installed properly will be the most cost-effective floor you can imagine. So, what is the downside? The downside often comes with the homeowner who looks at the product and says, "this is so easy, I can do it!" Maybe he takes a few shortcuts like ignoring the need to make sure the subflooring is dry, or the concrete subfloor is even and puts the floor down anyway. What looks like wasted time to you is critical to an expert. He understands what your floor requires to perform.
After a while, his floor starts to wear and is showing the results of rookie mistakes and he wants to replace it. Now he will discover why the vinyl floor is so cost-effective. It sticks very well and it is extremely difficult to remove and is quite rigid. If installed properly this is a great asset, but if done poorly, it is a big pain. He will probably end up needing professional help to remove his DIY project. The area will probably need repairs to undo the damage before new floors can replace the old ones.
If you are going to install your own flooring, you must know what you are doing. If you are going to invest in your home, don't cut corners. That can end up costing you more money in the long run.
Know Your Vendor
Vinyl is pretty. If you are an expert, it is easy to tell good-quality from poor-quality vinyl. If you are in the market for flooring it is best to do your homework. There are stores out there that buy "left-overs" and slip in boxes of the lower-quality products with a better-products. So, how do you know who to buy from? You do your research. Check their ratings. How long have they been in business? Ask your friends. Someone will know them. Take your time. Saving the few days it might take you to check around will be worth getting a good floor with a company with good core values, that honors their product and cares about their customers.
Timeless Designs
Many homeowners decide on Luxury Vinyl Floors because they can take advantage of the cost savings while enjoying a variety of patterns. With that in mind, choosing timeless designs is easy to do with vinyl and that makes a difference when you consider the future of the property, embracing the look and feel that comes underfoot with this floor covering. If you are buying a starter home or a home that you intend to sell in a few years, you might go with a trendy design or color. But if you are buying your forever home or a home specifically for selling, the look of oak, hardwood, tile, or black and white flooring will never go out of style. These turn into solid selling points for real estate, especially with this flooring option. It is definitely worth the price. That usually means a solid return on your investment.
Few things give your home the impact of being well-cared for that new floors do. Whether you are installing them for your family or for your future, they are an investment in comfort. At the end of the day, doesn't every family deserve that kind of comfort?
Photo: Skitter Photo
Recommended Articles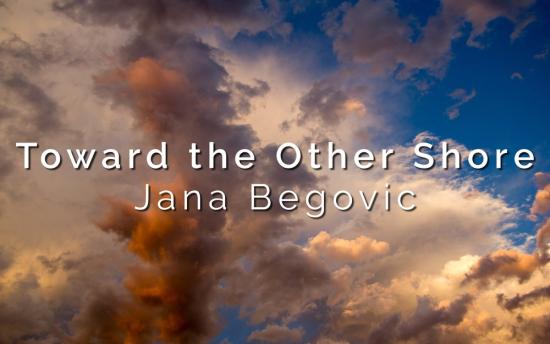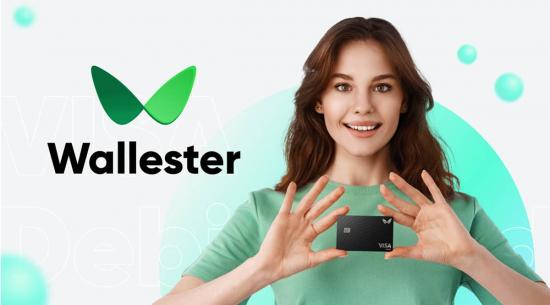 The main advantage of any credit card is that its holder can buy what he needs and pay back the money for it later.
Read full story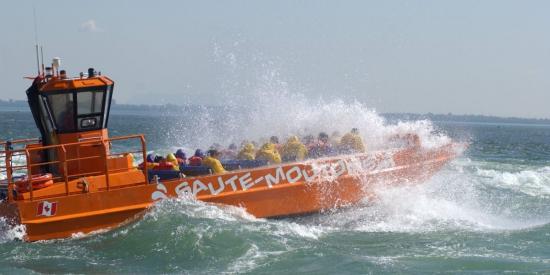 As Canadians, we often take our great country for granted, but there are so many things to do and discover.
Read full story
Comments (0)
*Please take note that upon submitting your comment the team at OLM will need to verify it before it shows up below.