Good Reads
When we no longer call the plays: some thoughts on power of attorney
When we no longer call the plays: some thoughts on power of attorney
Tom Brady is widely thought to be among the greatest quarterbacks of all time. He is called 'the winningest quarterback in NFL history' according to Wikipedia (July, 2018) and led the New England Patriots to more division titles than anyone in the history of the NFL. He was reliable and consistent, missing only one season due to a knee injury, and returning in 2009 as the 'Comeback Player of the Year'.

During that 2008-2009 season, the Patriots managed to finish with an 11-5 record, but missed winning their division and the playoffs for the first time in 6 years. I can only imagine what it must have been like for Tom Brady to be out of the driver's seat, no longer calling the shots, no longer in charge of the plays that he so competently called for his whole career with the Patriots. An injury to his knee, an unplanned health issue forced Tom to give up the reins to someone else, who made all the decisions for his team, in his quarterback role. Tom had to accept the outcomes someone else's judgement yielded. And when he did not agree with the calls, he could do nothing but see his team fail to win the games, the division and the right to play and possibly take the Super Bowl once again.

Similarly, each of us is likely to find ourselves having to give up the control of our own life game to someone else. And that someone else may not play the game the way we might like. In this situation, we will have no control over the outcomes, just like Tom Brady had no control over the way the Patriots season concluded in 2008-2009. In our developed world, the sick and the elderly who no longer speak for themselves, have to rely on the opinions, desires and decisions made by another human being, often a family member named as their Power of Attorney or POA.

A Power of Attorney is a legal status you give to someone you trust who has the right to make decisions for you if something happens and you are no longer able to look after matters on your own. It is a written and signed legal document as discussed in Powers of Attorney - Ministry of the Attorney General - Ontario, May, 2017. The Community Legal Education Ontario website explains that one needs a POA for Personal Care and another POA for Property. It may or may not be the same person or persons.

A year long experience volunteering at a local Long Term Care Home brought the implications of this incredible power, home to me in spades.

I met this sweet old woman I will call Christina, to protect her identity, while visiting the facility as a volunteer with my canine companion Bailey every Friday. There was not a resident in the entire place who enjoyed my dog sitting on her knee any more than Christina, as she beamed from ear to ear, stroked his fluffy white coat and gazed into his coal black eyes adoringly during my visits to her room. Bailey and I came to care for Christina and I thought I might help her a bit more, as she rarely if ever had a visitor and I could see she definitely had unaddressed needs.

One very simple one, among many I came to learn about, illustrates the rather frightening power of the Power of Attorney.

Christina had a television set in her room. She told my fellow volunteer and me that she would really enjoy being able to watch her favourite shows and movies but her television did not work. I figured that would be an easy fix, so I asked a Personal Support Worker to arrange service. One week later, I asked the unit Registered Practical Nurse. The following week, I asked the cleaning person and then after another week, the guy whom I was told fixed things around the residence. Subsequently, I mentioned it to a manager verbally. After that, I requested a little meeting about this and other issues for Christina. Next, I put it in writing to the same manager with a copy to the Executive Director. I even offered to pay for Rogers to come see the set, get it up and running and hook up the cable. Five months later, Christina's television was still not working.

At a meeting with a manager I was told the Long Term Care Home needed permission from Christina's Power of Attorney, an extended family member who resided in another city. Finding it unbelievable that the servicing of an elderly person's television set in an Ontario Long Term Care Home would require this, I inquired by email to the administration of the Revera chain and eventually received a call from Ms. Mary Brazier, Vice President of Clinical Care with the Revera organization on January 16, 2018. We discussed at length the problems for the elderly who must depend for so much on the approval or non approval of their POA for decisions that affect the meeting of their needs and then. accept and bear the consequences of those decisions.

Ms. Brazier told me that the ideal care for an elderly person could be compromised quite significantly by a POA. Sometimes a POA lives far away and is difficult to reach. Sometimes a POA may not see the issues because he or she rarely if ever visits. Sometimes a POA does not know the needs of the elderly person because he or she is not told by their loved one or by staff. Sometimes a POA does not know what to look for and thinks his or her loved one's needs are met. Sometimes a POA does not want to pay for services or items that might be considered desirable by staff or most other POA's who would become aware of the very same need. Often a POA will not request a service for their loved one either not thinking about it, not appreciating the need for it or not approving of it. Sometimes a POA just does not really care or is not interested in the person who empowered them with decision making on their behalf. And most regularly the elderly do not speak for themselves about their needs or may not really be aware any more what their needs might be that could make them healthier and happier.

Ms. Brazier went on to explain that where very serious deficiencies in the decisions made by a POA become known in Revera residences there is legal recourse. A report can be made to the Office of the Guardianship Public Trustee which may ask the courts for authority to make decisions on a person's behalf around such issues as health care, place of residence, nutrition, hygiene and clothing. However, this is quite a challenge she said, and estimated having used this process only about 12 times in 30 years of professional experience.

Christina's POA was finally reached and approved the servicing and connection of her television , but came with the caveat that it would only be approved by the POA after the woman had her new eyeglass assessment completed and corrective lenses obtained.. I had also been advocating for Christina to have her eyes checked and new lenses secured during the previous five months, as well. When the manager told me this I failed to see the logic in this requirement to get Christina's television fixed, but thought it should happen fairly soon as she was lined up for a vision assessment within a few weeks in the Long Term Care Home.

I left for a winter vacation in Florida and upon my return in May, 2018 resumed my visits to Christina with my dog Bailey. I also played cards with her one evening with her friends. Much to my surprise Christina made 5 errors in naming the 13 cards in one of her first hands. It was obvious to me that her lenses had not been changed. A quick visit to her room made clear to me the television set was still not connected and running either. I also heard that she would not be able to attend a birthday party over lunch, in the fenced, garden of the Long Term Care Home, on a warm sunny day in May, for her friend without the permission of her POA.

The last time I saw Christina was around that same time when I stopped by the Long Term Care Home to deliver a letter and saw her in the lounge enjoying a program with visiting moms and toddlers. She spied Bailey and me across the crowded room, broke into a warm, broad smile and stood up beckoning me to come and sit beside her. I quickly crossed the room to greet and hug her and to her great delight, place my small dog on her lap.

Much to my surprise, a manager approached and told me the POA for Christina no longer wanted her to have contact with me!

No more contact with me was to be allowed despite the obvious affection between us,regular visits to help her organize and clean her room, help to sort and replace worn out and ill fitting clothes, encouragement for her to walk daily, introductions for her to other residents who might make good companions, play ing cards and facilitating her reading and spiritual practices, perusing of her photos and helping her recall treasured memories, and setting up some crafts and painting projects for her.

No more contact with me was to be allowed, despite the fact in 2017, Christina had joined my family and Bailey for over 8 hours on Christmas Day, dressed to the nines in a new outfit I had bought her, and a visit where she ate a gigantic plate of everything we served, selected the Christmas movie we watched and enjoyed singing carols, opening gifts and sipping a glass of wine with a constant glow of joy on her countenance.

No more contact with me was to be allowed, despite the fact that while holding her hand and dancing with her at the 2017 residence Christmas party, I asked Christina how old she was and she said " I do not know." I asked her when she was born and she said "I do not know." I asked her if she knew my name. And she said " I do not know, but I know I love you!"

And still, her Power of Attorney had the absolute authority to deny Christina my friendship, my advocacy and the weekly visits of my little canine companion whom she adored.

Such is the power of a POA.

A second experience illustrates a problem a senior woman had when her partner of several years took ill and was hospitalized. His out of town children had his POA. They decided to bar the woman from visiting her beloved in the hospital, allow her no information about his wellbeing and eventual demise at an Ottawa hospital. While she worried incessantly about her man with whom she cohabited and shared a caring loving relationship in their retirement years, his children were out and about town spending their expected inheritance, while their father died alone, not knowing why his beloved companion was not by his side.

Again, such is the power of a POA.

A third story is equally upsetting and involves a middle aged married woman who became very ill and was expected to die within a few years at most. She was placed in a Long Term Care Home and basically deserted by her husband who was her POA and controlled all her resources. It was this woman's very elderly mother, who lived on a modest pension, who visited the woman almost daily, advocated for her every need and paid the costs of additional personal care to ensure her daughter was fed every meal and kept immaculate. It was this loving aged mother who had to worry that her son in law, who disliked her, might at any time arrange with the Long Term Care facility, the removal of her visiting privileges to her daughter, deny her the permission to purchase for her daughter the extra help she needed, or keep the mother uninformed of any and all information about her own daughter's health and status. One time she was told by staff that a sound monitor could not be placed in her daughter's room after she had returned from hospital, without the POA approving it, even though such a monitor might be extremely helpful to the nurses and PSW's to be aware of her daughter's breathing problems should they arise. The mother had to worry that her daughter's POA might actually choose to deny her daughter care that could prolong her life and instead choose care options that might result in a premature demise. And she could do little or nothing about it!

Once more, such is the power of a POA.

Another sad situation occurred in my neighbourhood not long ago, when I came upon a yard sale one Saturday Spring morning. All kinds of treasures were out in the driveway at ridiculously low, give away prices. While items were being hauled from the house in a steady stream onto the driveway and suburban scavengers robbed the sellers of the goods at rock bottom prices, an elderly grey haired, dishevelled woman stood in a wrinkled nightdress, sobbing. She stood helplessly by, watching her personal possessions be sold in front of her to the highest bidder.

I befriended this woman, I will call Michelle, to protect her privacy, offered to walk her timid poodle for her regularly, and earned her trust. Initially when I knocked on her door she would suspiciously peer out the crack she allowed in opening the door to me, so I could walk her doggie. After a few times, she let me into her home and we enjoyed very good chats indeed. I was impressed that she was quite 'with it', sharing with me stories about her family, her career, her husband's health situation and her penchant for cooking, collecting telephones and piano models, and her favourite political shows. She also told me she was waiting to be moved to a Long Term Care Home.

"Really?" I thought.

I found it very hard to believe that she needed a nursing home at this point given her presentation to me on my visits. She displayed good intellectual processing, reasonable memory, and was still able to cook for herself and enjoy activities in her home. She walked well and had no trouble with the townhouse stairs. She expressed caring and concerned feelings about her husband in hospital and told me how he had sneaked out of the hospital, taken three buses to our suburb and found their rented townhome at 11 pm one evening. He had apparently wanted to see his wife and could not get a visit arranged by simply requesting it, so resorted to a clandestine escapade by himself.

When I heard this story I decided to see if a bit of neighbourly intervention might help Michelle get to see her husband regularly. I called the social worker at the hospital responsible for her husband's case and asked if she could facilitate visits for this husband and wife. I thought she might be able to find some way to bring the wife to the hospital or the husband to the home. I was wrong. I was told the POA had to do that.

In this case, the elderly couple's POA was the man's son who lived in a distant province. I met him at a second garage sale and was told that his father was in hospital awaiting a Long Term Care Home bed and his wife would be going also. This son had one week to arrange everything including getting rid of all the household possessions. I offered to take the woman's dog if he would have it seen by a veterinarian and groomer to ensure the pet was in reasonable health as I already had expenses with my own dog to deal with. He asked me how much that would cost. I said I did not know. What I do know, however, is that unfortunately Michelle's little dog is not with me.

I pass by this old woman's rented townhouse almost daily but she no longer lives there. I have some dishes and casserole plates which belonged to her and I call them my 'Michelle' dishes, after her. Whenever I see them I think about her fate, determined by a step son who had a week in town to get his father and his wife in an old folks home and dispose of their lifetime collection of material things and the memories that went with them.

I wondered then, as I wonder now, if that POA really cared for these old people who trusted him to take good care of them? I wonder what the inheritance looks like? And I wonder how I and every old person I know can avoid having this situation happen to them?

The Power of Attorney is a powerful status. It is a powerful document. A qualified, experienced lawyer can help you. And just maybe, our leaders need to take a closer look at this incredible power, often invested in one single person who may or may not have the best interest of another at heart, when he or she is called upon to exercise decision making authority.

Elder abuse as discussed in 'Duty to Report Elder Abuse in Ontario' by the Ontario Women's Justice Network (August, 2015) is a serious problem, largely under reported. There are currently 2 million seniors over 65 in Ontario, with an estimated 2-10% or 40,000-200,000 being abused. It encompasses physical, sexual, emotional, verbal or financial harm.The most common form is financial abuse(62.5%).It is usually perpetrated by a person in a position of control or influence over the older person, often someone they know and trust.

According to an article by Paul Morris of Siskinds/the Law Firm, entitled 'Financial Exploitation and Elder Abuse' (February, 2018) a World Health Organization 2017 study indicates that 19% of seniors experience psychological and/ or financial abuse. Non reporting issues may cause inaccurate statistics and the reality may be that only 1/24 cases are actually reported. A 2010 study by the National Centre on Elder Abuse indicated that 47% of those with dementia had been mistreated. Paul says that most perpetrators are people the victims know and trust, predominantly their adult children, spouses and grandchildren, who may become the elder person's POA.

One must be very wise in the choice of who one names as a Power of Attorney, given the research and experiences I have related, as examples of very concerning decisions on the part of POA's. The bottom line is that one person is not enough. And choosing one category of persons who may inherit anything is not wise either. Naming several persons who come from different categories of relationships allows for checks and balances that can help ensure that your needs are met and your wishes carried out. One should not assume that a family member or spouse's relative will care about you. One cannot assume one's children will make decisions about you, in your interests. One cannot assume those not named as a POA will be given one iota of consideration in decisions made about you by the POA who is named.

A famous quotation by historian and moralist Lord John Acton states, ' Power tends to corrupt. Absolute power corrupts, absolutely'. We definitely need to remember, consider and plan for this possibility when we designate anyone our Power of Attorney.

Tom Brady is a legend. He may be the greatest football quarterback of all time, anywhere. But even he needed a substitute to take the wheel when he could not be in the driver's seat. Let us be sure our substitute quarterbacks can and will make the best game plan possible for us, will be watched by others as he/she/they carry out the calls that will ensure a victorious, happy end game for us , when we must sit on the sidelines and can no longer call the plays!
Recommended Articles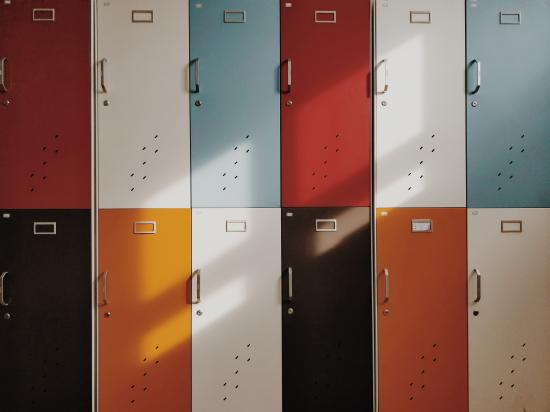 Not only are teachers responsible for the development of children's minds, social values and behaviour but also for their very survival, up against unknown enemies in the class, the school or somewhere else in the community.
Read full story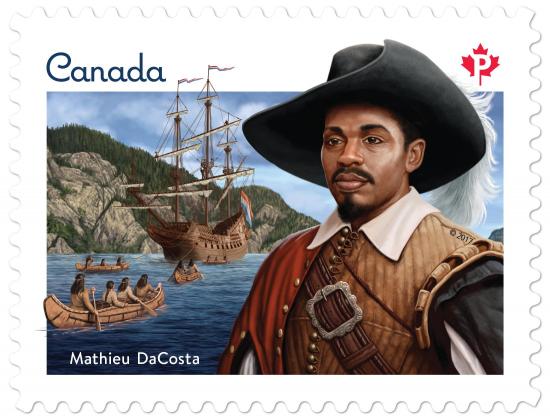 Right here in Canada we have many of our own hidden figures who you may not know about. Here are just a few of the important black Canadians whom's innovations, activism or talents have contributed greatly to the country and the world in general.
Read full story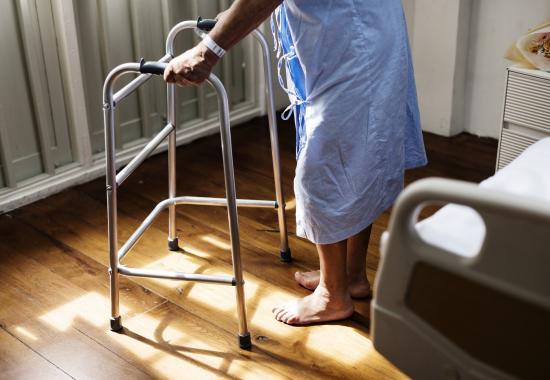 A CD Howe paper quoted by the CMA in 2016, projects that the cost of long term care will triple from about 69 billion in 2014 to about 188 billion in 2050.
Read full story
Comments (0)
*Please take note that upon submitting your comment the team at OLM will need to verify it before it shows up below.