Where to buy a used car in Ottawa
Are you looking to have another car in your garage? Or perhaps you don't have a car already, but are looking to begin your car ownership journey. In any case, buying a used car will save you thousands of dollars and if you're careful, get you a car that is just as reliable and fun to drive as today's models.
Plus, buying used is better for the environment. Used cars make for a huge industry, with hundreds of Ottawa-area used car dealerships all claiming to have the best deals. With this many options, it's easy to be confused and feel overwhelmed.
Myers Automotive Group
Myers Automotive Group is dedicated to putting the people of Ottava behind the wheel of a great used car. No matter your budget, Myers will provide you with top-notch sales and service of the used car you want to buy.
Myers sits upon a hard-earned reputation which was built by attracting only the best salesmen and customers, from one generation after another. Today, Myers offers the very best in sales and service of used vehicles including Cadillac, Buick, GMC, Chevrolet, Dodge, Chrysler, Jeep, RAM, Nissan, Toyota, Hyundai, Infiniti and Volkswagen.
Myers offers a wide selection of vehicles catering to all budget brackets. Whether you need something economical and reliable like a Toyota Corolla, or a big truck such as the Chevy Silverado or a RAM 1500.
Even though Myers has a solid reputation, they work continuously to improve it in new ways. So if you're looking to buy a used car in Ottawa, give them a visit!
Car Canada
Car Canada is Ottawa's supercentre for quality pre-owned vehicles, with a wide selection of cars and great deals. The dealership has a pricing policy that ensures that you get the best prices guaranteed on all makes and models that they have to offer.
The dealership carries vehicles of all types and tastes, so whether you want a luxury vehicle like an Infiniti, heavy duty such as Toyota SUV or economical such as a Honda compact sedan, you'll find it here. In short, you're sure to find whatever type of car you want when you visit Car Canada.
With such a variety of used cars available, you'll definitely need some help coming to a decision. This is where Car Canada's helpful staff comes in. They've been trained to help customers narrow down the car they're looking for, based on their needs and budget.
With this level of help and car selection, you'll be sliding into the driving seat of your desired used vehicle in no time, after getting a great deal on it of course!
Westend Automotive
Westend Automotive was established in 1994 with a mission to provide the residents of Ottawa with great deals on used cars. It has since grown to become one of Ottawa's premiers used auto dealerships.
Throughout this time, Westend has strived to offer its customers the best in car sales, maintenance, repair and comprehensive used car, truck, minivan and SUV selections. But that's not all, since Westend also has Parts and Services centres and a dedicated Finance Department.
So whether you're in need of a used car, or want to take care of your current vehicle, Westend Automotive has all your needs covered. The dealership strives to build a long term relationship with its customers, so they ensure each one of them only get the best service and deals on used cars.
Car-On Auto Sales
Car-On Auto Sales has a commitment to providing the very best deals on used cars to its customers. The dealership aims to build long term relationships with its customers, so it only offers the very best in customer experience. The dealership employs a team of courteous staff members and knowledgeable licensed service technicians.
Car-On offers certified pre-owned vehicles to its customers for additional peace of mind. Each one of these vehicles undergoes exhaustive multi point inspections to ensure the dealership can uphold its 30-day money back guarantee. If the dealership feels it cannot offer that guarantee with a vehicle, it won't sell it.
All of this is done to ensure that Car-On's customers get only the very best when it comes to used cars.
DriveTown Ottawa
DriveTown Ottawa's professional team has 40 years of combined experience in the automotive experience. With this team, the dealership is committed to providing its customers with the very best used car experience possible.
Complete customer satisfaction is the primary focus for DriveTown, and finding the perfect used car for you is the only way they can achieve that.
Global Auto Sales
Global Auto Sales started as a tiny corner lot and operating out of a trailer years ago, but has since grown to become a full-service dealership, selling pre-owned luxury cars to customers for over 20 years.
The dealership has sold thousands of cars across the national capital, with clients coming to the dealership for its great deals and customer experience.
Global Auto sources only the very best and highest quality used vehicles for its customers, while keeping the price lower than competing auto dealers.
The dealership doesn't rest easy on its hard-earned reputation, and strives to improve it with each passing day. So if you're in the market for a luxury used vehicles, pay Global Auto Sales a visit!
Janex Auto Sales
Janex Auto Sales is a family-owned business serving customers since 1997. The business is one of Canada's top rated premium luxury independent dealers. Auto Remarketing Canada has named Janex Auto Sales as one of the top 10 independent dealers and top 5 in Ontario.
Final Thoughts
If you're looking to buy a used vehicle with a great deal, check out any of the above dealerships. It doesn't matter what sort of budget you have or what kind of vehicle you want, you'll find all your needs covered.
Recommended Articles
Workplaces all around the world are becoming evermore competitive and high paced places to be, as the pressure to increase profits and make gains on rival companies goes on unabated.
Read full story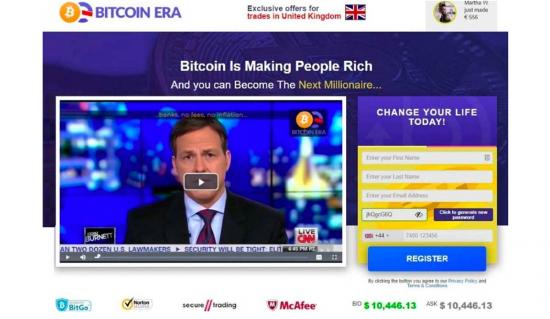 Do you think that you have been left behind in the race to amass wealth by trading in cryptocurrency?
Read full story
Rapid changes in climate, environment, culture, technology and the economy are bringing challenges a...
Read full story
Comments (0)
*Please take note that upon submitting your comment the team at OLM will need to verify it before it shows up below.