Sports
Who you got, Stutzle or Tkachuk, or both?
Who you got, Stutzle or Tkachuk, or both?
These are two quite different debates: Who's your team's best player, and/or who's your team's most-valuable player?
That especially rings true in Ottawa.
With all due respect to Jake Sanderson who might be both by the time he hangs up the skates decades from now, there's no questioning the winners. In Senator Land the best (skill, talent, etc.) is Tim Stutzle; the most valuable though (guts, gumption and goals) is Brady Tkachuk.
I'm pretty sure there aren't a whole lot of hands up wanting to argue the point(s).
So then, how did we get here.
With Tkachuk, the writing was on the wall even as early age 19 when he made his debut with Ottawa. A couple of seasons later he was named the franchise's youngest captain.
"He's been at the arena . . . since he's two-years-old, and he's lived the NHL and knows nothing but it, so I think that gives him a leg up when we're talking about you know, a young captain," said coach D.J. Smith at the time.
"Brady's the guy that puts it out there every night. He leads by example. He scores, hits, fights, does everything . . ." That from former Senator Nick Paul.
Tkachuk's style has generated a cliché that we've all heard many times in the last five seasons – 'He drags his team into the fight on a nightly basis.' (You know you're doing something notable when you have your own slogan.)
On to Stutzle.
This one was a little longer in the take-up.
The aptitude was always there; the physical maturity just arrived. The finesse and cunning in full flight are now Stutzle trademarks. He's a dynamic talent and we're just seeing the beginning.
Stutzle averages a goal every two games now. You can expect that ratio to rise.
Two very different talents on display here. Skill and heart. Both integral to a franchise turnaround.
THOUGHT, SEEN AND HEARD: Wondering where Alex Formenton's gone to? The 23-year-old who's still Ottawa property is skating with Ambri-Piotta of the Swiss-A league. Formenton has eight goals in 18 games and is playing alongside former Senator Filip Chlapik . . . After three days off Ottawa hits a tornado this weekend with four games in five days . . . Was skeptical regarding the Filip Gustavsson/Cam Talbot trade when it happened, and this doesn't dissuade me - Gus is now 15-8-2 with Minnesota and carries a 2.11 goals-against average (2nd-overall) and sizzling .928 save percentage (2nd-overall) . . . Loved the Flesherton, Ont., presence at the Chris Neil jersey retirement night. Flesherton-Markdale (home of Chapman's ice cream!) was part of my coverage area back in the 1990s while reporting for CKCO-TV . . . Good folks there . . . Two Canadian clubs with similar problems – Edmonton and Toronto. Neither has enough on the blueline or in goal. Up front? Completely different story . . . Precisely why this corner likes Winnipeg the most from a Canadian perspective. World-class goaltender, deep defence, solid forward group . . . Seemingly seamless transition: Bo Horvat to Islanders . . . Same with Ryan O'Reilly in Toronto, although the former Blues centre is so heady he'd fit into any situation exceedingly well . . . Didja' know? Carter Verhaeghe (he of the 30 goals, already, in Florida) was a Toronto draft pick who was given up in a minor 2017 trade with the Islanders. The Isles and Lightning also dropped the ball here, letting him swim free. He was signed as a free agent by the Panthers in 2020 . . . Asking current players and hockey ops people around the league, ESPN put together a top-10-wingers list this week. David Pastrnak was No. 1, followed by Nikita Kucherov, Kirill Kaprizov, Mitch Marner then Mikko Rantanen . . . Wondering what qualifies as worse, the NHL all-star weekend or the NBA variety . . . Tough time of year. No football anymore on the weekends and too many afternoon games in hockey (and it's the middle of February). This why your higher power created Crave TV, Netflix and Amazon Prime . . . Best new show on Crave is an easy one. The Last of Us bests its video-game origins and that's saying a lot.
SENATOR'S WEEK AHEAD:
Friday, Feb. 24: Ottawa at Carolina (7 pm)
Saturday, Feb. 25: Ottawa at Montreal (7 pm)
Monday, Feb. 27: Detroit at Ottawa (7 pm)
Tuesday, Feb. 28: Detroit at Ottawa (7 pm)
thegrossgame@yahoo.com
Recommended Articles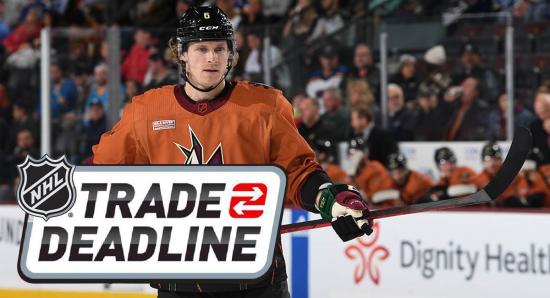 There is only one thing in life worse than being talked about, and that is not being talked about.
Read full story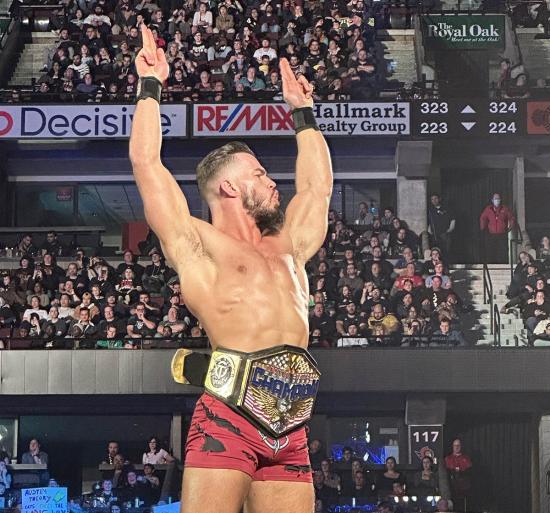 From a business and fan perspective, you have to respect the work the WWE does; everything is seamless.
Read full story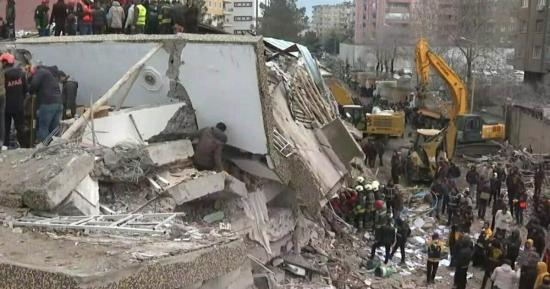 The Turkish Embassy in Ottawa has put out a list of needed items to help in the recovery effort.
Read full story
Comments (0)
*Please take note that upon submitting your comment the team at OLM will need to verify it before it shows up below.