Sports
X-Canada check-up? Sure thing
X-Canada check-up? Sure thing
Here we are in the heart of winter (ugh) and the heart of the NHL season (yippee). Wondering what the heck the rest of the season holds for Canada's clubs?
Us too.
Fill your boots (alphabetical order of course).
CALGARY FLAMES
If you're unsure of what to make of the Flames this year, you're not alone.
We here at the home office keep sitting back in our Staples computer-desk chairs waiting for the gel to set; for the team that should be better start being better. With a fairly middling win percentage of .573, Calgary's quest to be a serious Cup contender doesn't seem very serious.
The roster is rich with 'meh' at this point: Jonathan Huberdeau, Nazem Kadri, MacKenzie Weegar haven't been busts but their ability to be average has been outstanding.
EDMONTON OILERS
Same old story here. Leaky defence and spotty netminding shouldered along by Superman Connor McDavid.
If Ken Holland could find a way to clone Darnell Nurse (talk about heavy lifting) that'd be a start.
Advice? Give whatever the Coyotes desire for Jakob Chychrun. Wasting another McDavid year would be more tragic than King Lear, Othello and Macbeth lumped together.
MONTREAL CANADIENS
Canada's feel-good hockey team. With 4-5 rookie blueliners on the roster at any given time, Montreal's point total of 43 is as good as Ottawa's.
The Habs play with pace and energy and clear eyes and full hearts (thanks Coach Taylor).
Entertaining hockey is back in Quebec.
The rebuild could get real intriguing at the deadline as the Habs own a few sizeable, quality trade chips.
OTTAWA SENATORS
My grade-school teachers would say "If you don't have anything nice to say about someone, don't say anything at all!"
…
…
…
…
…
…
Ok. Enough of that.
The Senators desire to be playing meaningful games well into the new year ended abruptly in mid-January. Door-slammed-shut.
The brain trust here rationalized raising the talent level up front in a much-lauded off-season would translate into wins. Consistent wins.
Problem is with no meat of the bones at defence, this is a rudderless, directionless ship.
(Just to make those teachers content: Jake Sanderson is one helluva player!)
TORONTO MAPLE LEAFS
Always enjoyable to watch from a creative viewpoint, Toronto's morphed into one of the league's most defensively responsible outfits (ranked 4th, 2.50 GAA).
Superb job done by the coaching staff in getting a goal-hungry set of forwards buying into defence-first as a philosophy.
With another date with Tampa in the first round certainly on the horizon, we'll see if the formula sticks.
VANCOUVER CANUCKS
Ground Zero or Ground-less-than-Zero?
Haven't seen a mess like this since I attempted home-made lasagna in my smallish kitchen.
Great question: Why would anyone (Rick Tocchet did) want to coach in Vancouver?
Great answer: There's only 32 of these jobs in the entire continent.
WINNIPEG JETS
As (somewhat) surprisingly bad as Vancouver's been, the opposite rings true mid-nation.
The Jets have entered a bit of a time capsule and zipped back 4-5 years. Rick Bowness' team is now – as it was then - Canada's top hope for a Stanley Cup.
Large, hard-to-play against, solid defensively with terrific goaltending. Sounds like a pretty good recipe for a healthy run.
The NHL's Western Conference will be a beast and Winnipeg's built for battle.
THOUGHT, SEEN AND HEARD: Shoulders are a tricky thing which makes the latest Josh Norris exit especially concerning. All this at the age of 23 . . . Jim Montgomery as coach of the year. Undoubtedly . . . Not far behind – Sheldon Keefe . . . A former NHLer and scout broached this one to me this week – Pierre Dorion should have packaged Thomas Chabot and a first rounder to Arizona way back in the summer for Jakob Chychrun. Discuss amongst yourselves . . . It's a no-brainer right about now though, eh? . . . That same former player/scout gave me some good-natured grief for being too soft on Ottawa during my mid-season report card. He made a good point, but I gave him an 'F' for the comment anyway . . . Don't underestimate resentments . . . Yes, Vancouver slides into an 'F' too for the way it handled Affaire Boudreau . . . Give the Canucks some credit though – gives us lots to chew on during the most miserable time of the year . . . Loved watching Owen Sound, Ont. as the day-long focus of Hockey Day in Canada this past weekend. Drank it all in. Spent close to nine years there in the 1990s learning the ropes in print and broadcast media . . . Also fantastic seeing great friend Fred Wallace getting his just due as the sports voice (and presence) of the Scenic City . . . (OHL's) Attack GM Dale DeGray: "Fred is Owen Sound." Yup . . . Have to give it to host Ron MacLean – does he ever have an incredible recall for names, places and events or what? . . . Before we go here, the key question of the week: What's Ozempic?
SENATOR'S WEEK AHEAD:
Wednesday, Jan. 25: NY Islanders at Ottawa (7 pm)
Friday, Jan. 27: Ottawa at Toronto (7 pm)
Saturday, Jan. 28: Montreal at Ottawa (7 pm)
thegrossgame@yahoo.com
Photo: CourtesyCTV.ca
Recommended Articles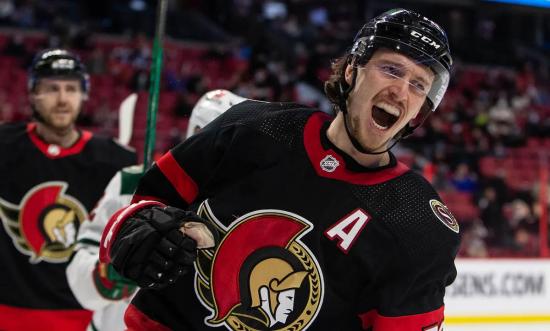 It can take a lot of time to end up on the wrong end of wrath in Ottawa.
Read full story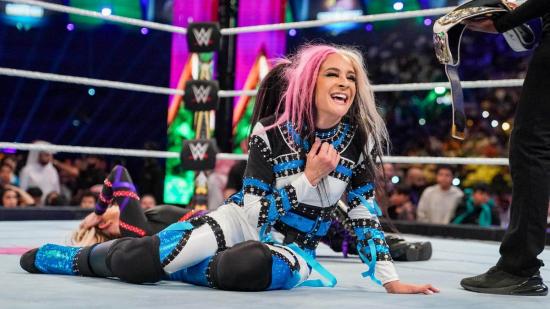 Dakota Kai is one of the many superstars that will be here in Ottawa for WWE Monday Night Raw on February 20, 2023
Read full story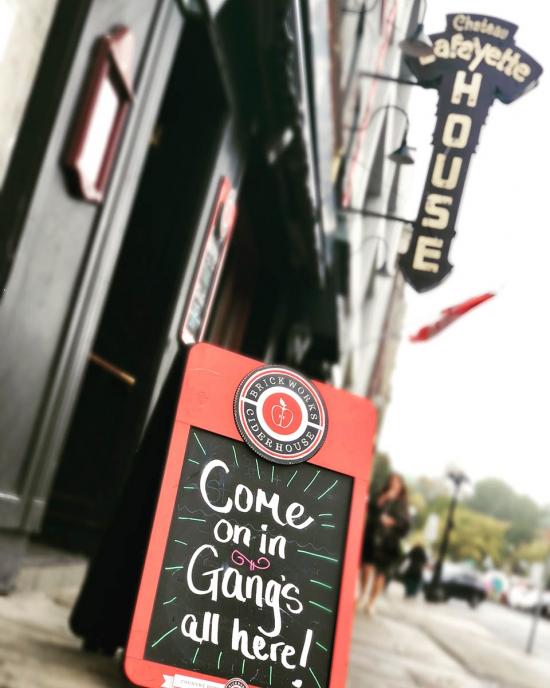 The bar was established in 1849, six years before the city of Ottawa was founded.
Read full story
Comments (0)
*Please take note that upon submitting your comment the team at OLM will need to verify it before it shows up below.