Best car wash soaps for pressure washer
Top 10 Car Wash Soaps for Pressure Washer
A nice-looking car is a great companion while you are on the road. Its shine and scent say something about your personality. If you want to impress someone or just want to drive a neat vehicle, washing your car regularly is a good move.
The best way to bring back your car's old glory is by giving it a nice, soapy bath. Using a pressure washer can make car washing effortless and more effective. The strong water jets can remove cakes of mud, grime, oil, dust, and so much more.
When you combine the power of pressurized water with a suitable soap, the result can be amazing. The chemicals in the soap can lift up the dirt and oil, which can be rinsed off easily using the pressure washer. However, don't just buy any pressure washer soap you see. Choose the product that has asafe chemical composition for your car and the environment.
If you're looking for the best car wash soap or shampoo right now, please consider the following: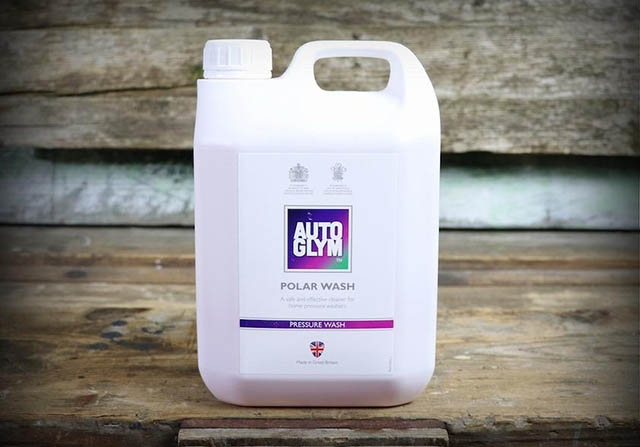 1. Autoglym
Autoglym works well with either a pressure washer or foam gun. Its lathery texture can cover the entire vehicle to ensure all parts will be cleaned. The soap is gentle on paintwork but tough on the stains. You can use this as a pre-wash as it gently loosens dirt for easy rinsing before using car shampoo. With its chemical composition, Autoglym Polar Blast is one of the best soaps right now.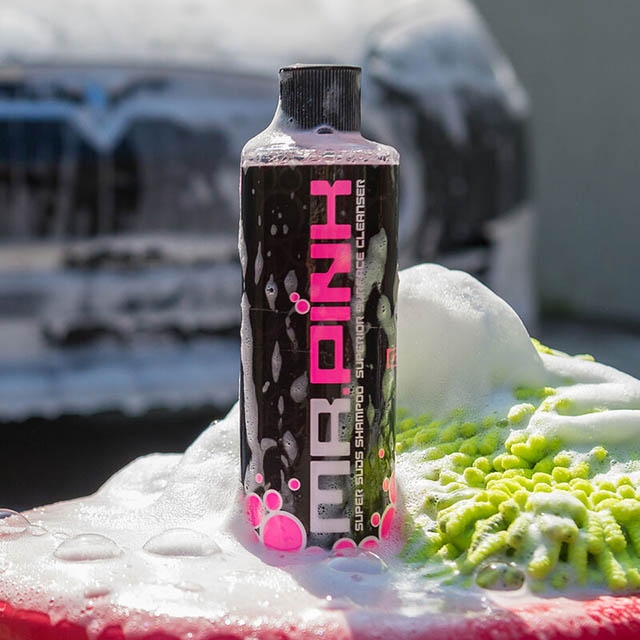 2. Mr. Pink Super Suds Car Wash
This car shampoo is formulated to be gentle to sealants and wax coatings. It has the right pH level, which makes it an ideal brand for weekly use. Mr. Pink Super Suds works great on various surfaces, including metals, glass, vinyl, plastic, and rubber. Its slick formula helps the rag glides of the car - preventing swirl marks and scratches. It rinses off easily, without any trace of residue or water spots.
Using Mr. Pink Super Suds is very practical. The right amount properly mixed with water can produce plenty of foam to clean the whole car. To top it all, it has a pleasant smell that can last for quite some time.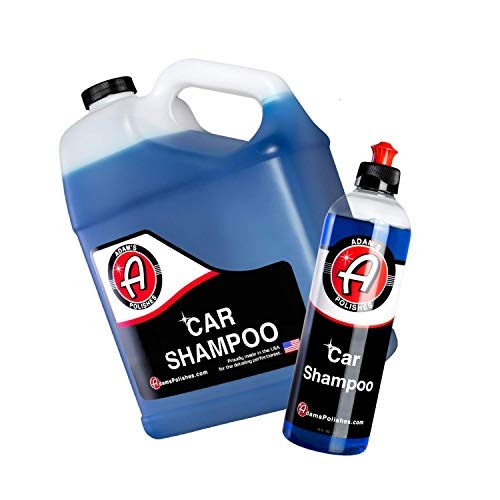 3. Adam's Car Wash Shampoo
Even though Adam's Car Wash Shampoo is one of the most expensive brands in the market, we included it here since it has a good reputation for creating quality cleaners and polymers. This car shampoo meets our expectations for many reasons.
After mixing the right amount, it will give you a rich, thick foam which is great for car washing. The luxurious suds help detach hardened dirt and mud from the surface without removing existing car wax or sealant. It is pH balanced andbiodegradable, which means it can work on various materials without drying out the trim or other plastic gears. It smells nice too!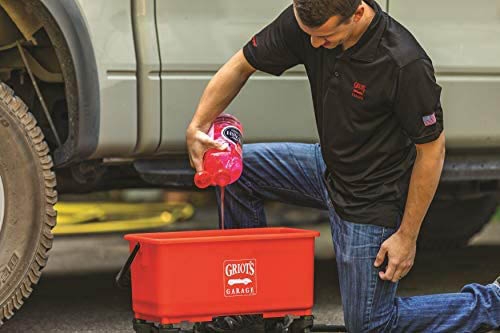 4. Griot's Garage Brilliant Finish Car Wash
Griot's Garage Brilliant Finish Car Wash is another expensive brand since it's made from concentrated, high-quality ingredients. This shampoo also creates tons of suds that help dissolve dirt and grime from any surface. It also comes with special brighteners to enhance the car's color. In addition, there is no need to worry about scratches or stripping wax since Griot is super safe to use against matte paint and vinyl wraps.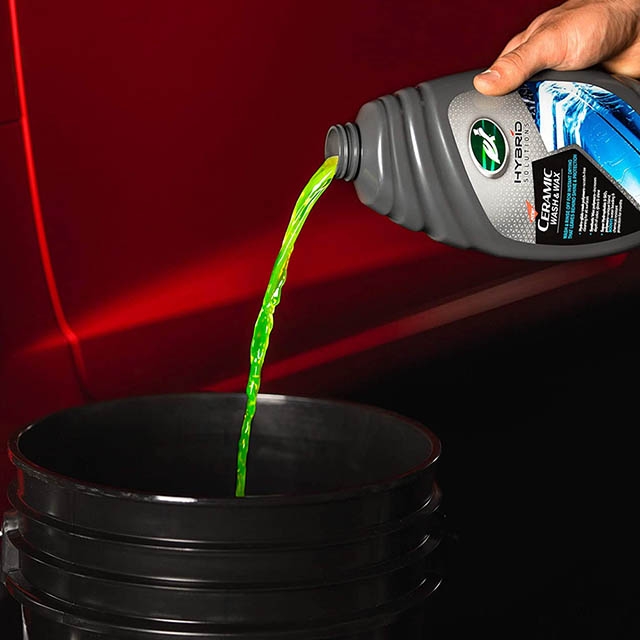 5. Turtle Wax Hybrid Solutions Ceramic Wash and Wax
Turtle Wax offers a unique solution to your car washing needs through ceramic coating. This product's formula protects your car's finish for years. Before, ceramic coating was only being offered by professional detailers. But now, you can buy car soaps with ceramic coating anywhere.
Turtle Wax is infused with SiO2 polymers, which serve as a barrier to the surface of both coated and uncoated cars. This makes your car's surface water-resistant to keep it looking nice and clean for a long time. In addition, Turtle Wax creates foamy suds for scratch-free cleaning.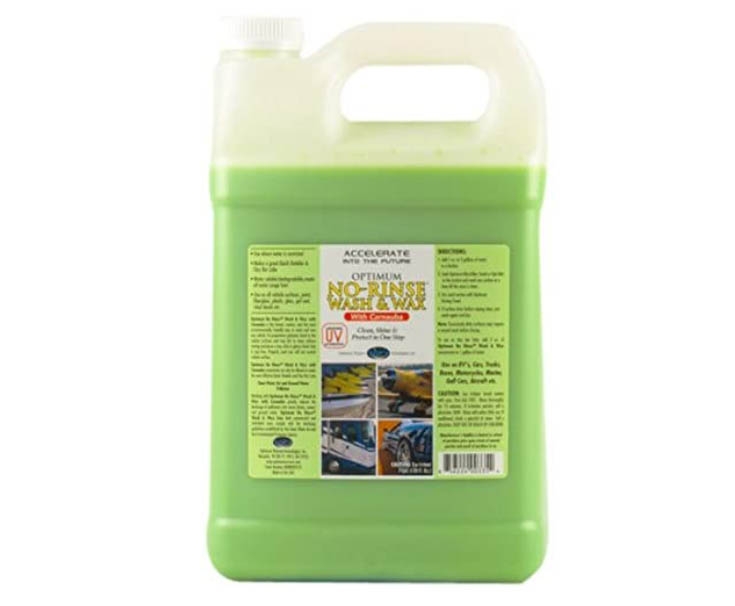 6. Optimum No Rinse Wash and Wax
This product is quite expensive, but since you don't need to rinse your car after using the product, it is practical in that sense. If you love the concept of wipe-and-go, this is your best bet. Optimum No Rinse has substantive polymers clinging well to the paint and protecting it from abrasion during the wash. The result - better protection and lubrication with a slick and glossy finish that can last for months.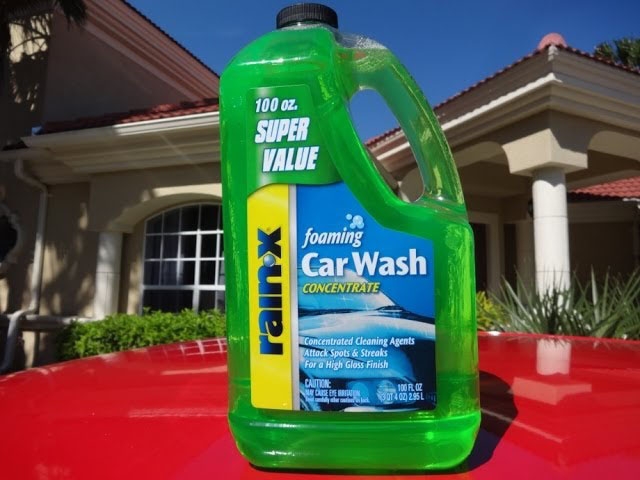 7. Rain-X Wash and Wax
Rain-X company used to specialize in rain protection for windshield products only. With their research on repelling elements, they formulated this high foaming wash and wax to dissolve dirt and protect your car's finish. With the right pH balance, this product won't damage the exterior surface of the vehicle. If you don't have time to wax your car regularly, this product is your best bet.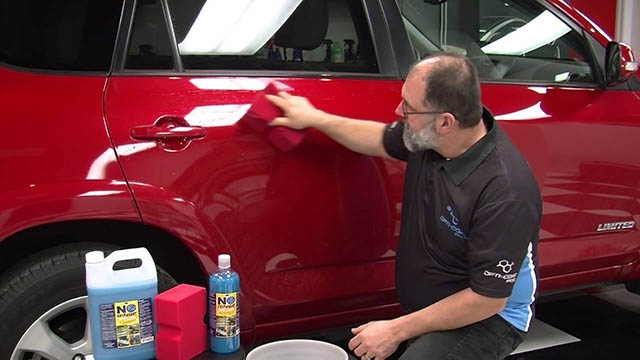 8. Optimum No Rinse Wash & Shine
If you're looking for a product that can clean your car in no time, try this one. Using Optimum No Rinse is easy; spray some on the car and on the towel and wipe down the surface with the same towel. With this technique, you can clean the entire car (including the wheels) in less than 30 minutes!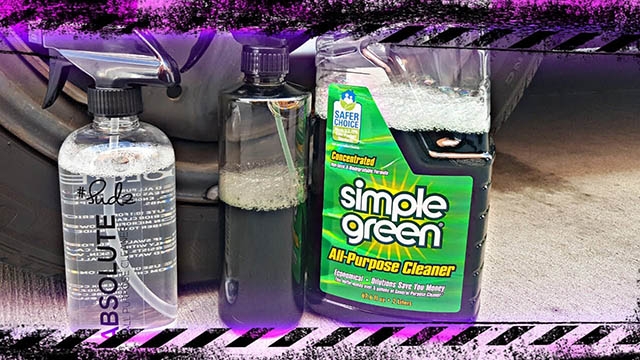 9. Simple Green All-Wheel Cleaner
There are other unique products available right now that are specially formulated to clean the tires. Simple GreenAll-Wheel Cleaner targets the road tar and grime on any kind of wheels. It is easy to apply and clings on the surface, leaving you with sparkling-clean wheels.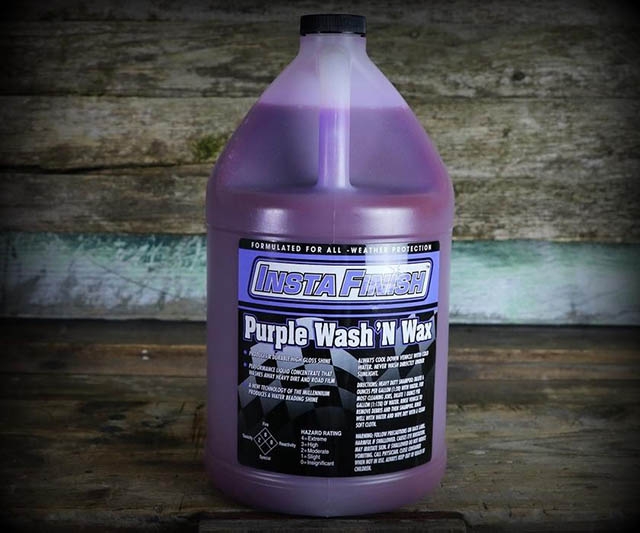 10. Wash n' Wax
This product contains surfactants plus special waxes for deep cleaning and superior gloss. Wash n' Wax can be used with a pressure washer or for manual washing.
Recommended Articles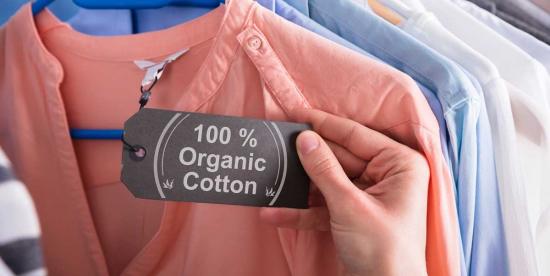 A hang tag has many uses and can help convey information to a shopper or it might be used to draw attention to a brand name.
Read full story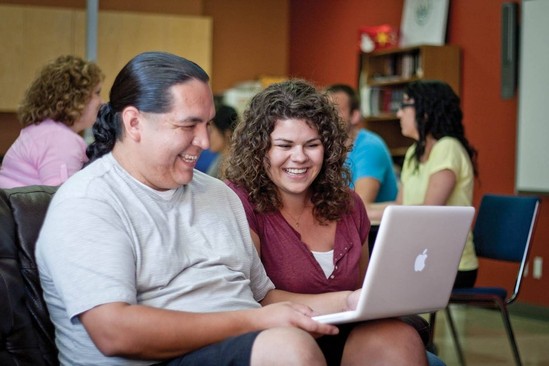 It is frequently forgotten access to learning and high-quality teaching is not available for everyon...
Read full story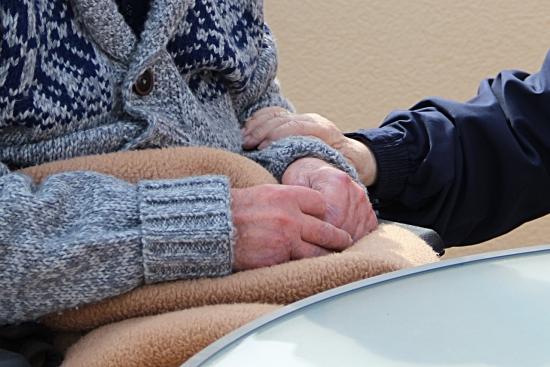 I decided to volunteer with my little canine companion in a long-term care home. Unexpectedly, I met a friendly but lonely immigrant with a smile that set my heart on fire.
Read full story
Comments (0)
*Please take note that upon submitting your comment the team at OLM will need to verify it before it shows up below.