Good Reads
How to beat boredom this winter: 10 ways to stay entertained
How to beat boredom this winter: 10 ways to stay entertained
As the darker days of winter start to draw in and the weather takes a colder turn, you may be wondering how you are going to keep yourself from getting bored over the winter months. So far, this year has been a challenging time for many. The COVID-19 pandemic means people have already spent long periods in quarantine in their homes, and there is the possibility of this needing to happen once again if Coronavirus cases start to rise.
Keeping yourself entertained over the winter and another possible lockdown may sound like a daunting prospect, and you may be concerned that you are going to become bored very quickly. Finding ways to keep yourself entertained over the winter may seem like a challenge, but it is not impossible to banish boredom while at home. If you need a little inspiration to brighten up the dark days of winter, how about giving some of these ideas a try:
Become a Movie Buff
On those winter days when you just want to stay indoors and enjoy a bit of escapism, then why not sit back, relax and watch some of the best films out there? While watching your favorite movies is great, you could decide to use the winter as the perfect opportunity to release your inner movie buff. Why not look up some of critically-acclaimed movies from genres that you never usually watch and see if you like them. Seeing films that are outside your usual genres can help you to discover hidden gems that you would never have come across otherwise. As well as enjoying a stimulating cinematic experience, you will also be able to impress everyone with your film-related knowledge.
Travel the World from Home
You don't need to venture off your couch to see some of the most incredible places on the planet. Lots of fascinating locations around the world have uploaded tours and talks during the lockdown, which can all be enjoyed from home.
Some of the incredible places that you can visit include, Machu Picchu UNESCO World Heritage Site in Peru, the Grand Canyon, the Louvre in France, the Vatican Museums and Sistine Chapel in Italy. If you fancy an adventure, then why not go on a virtual road trip along Route 66? If you have ever wondered what it is like to climb Mount Everest, then you can find out with a VR experience.
Try these online experiences, and you will feel like you have traveled the globe this winter!
Enjoy a Marathon of Sport
Watching sports is a great way to bring some excitement into your home this winter. Everyone loves the buzz of competitive sport, but you may be wondering if there is much to see this winter. Take a look at 10 sports to watch for the rest of 2020 to help you plan your sports watching schedule for the rest of this year. Don't forget to stock up on snacks to complete your sport watching marathon from home.
Learn a New Language
Want to learn something new this winter? Why not teach yourself to speak a new language? Learning a language is an excellent way to keep your brain active, and it will also come in handy when you next take a vacation.
Being able to speak another language fluently can also give your employment prospects a boost. Bi-lingual employees are sought after by employers looking for staff with transferable skills and are particularly useful for companies that operate globally.
Learning a new language also provides the opportunity for you to work as a language teacher or interpreter, so there will be many options open to you once you have acquired language skills.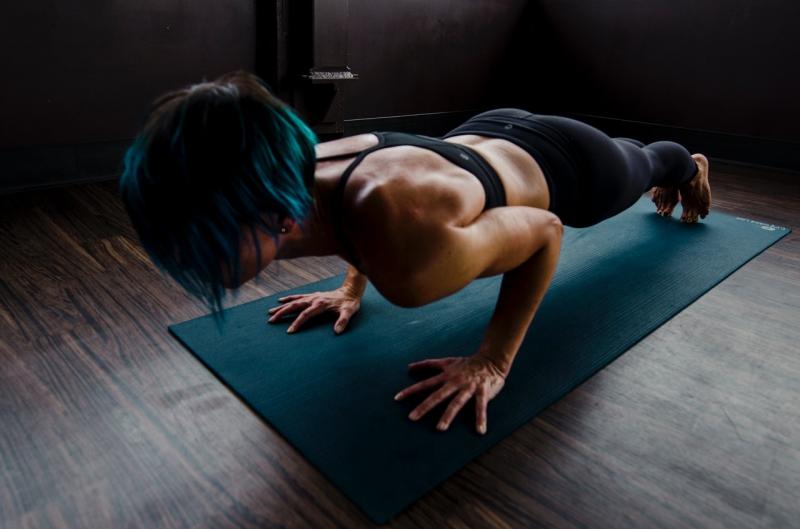 Get Fit
If the lockdown left you feeling a little sluggish and your energy levels sapped, then you may want to make sure that this does not happen again over the winter when you are back spending more time at home. Exercising at home is an excellent way to not only stay in shape, but it will give your wellbeing a boost too, so you will feel both physical and mental benefits of being active. Both of which are incredibly important when you are trying to maintain your overall health over the winter.
The cold winter weather can make it less safe to exercise outdoors, and it can certainly make it harder to get motivated. If it is not practical to get active outdoors, then why not bring the exercise to you instead?
There is so much fitness content available online that you won't be short of workouts to keep you occupied and active at home. Whether you want to stretch and tone your body while improving your wellbeing with yoga or work up a sweat with some high-intensity interval training, there are lots of exercises available online for you to try.
Be Creative
Being creative is something that doesn't come naturally to everyone, but it does have many benefits. When you are creative, you enter a state of flow and become immersed in your task. Focusing on activity in this way is beneficial to your health and can help to ease anxiety and lower your heart rate. As your creative project also produces a tangible item at the end, you will also get a feeling of happiness and satisfaction when you complete it and can admire your handiwork.
if you have not experimented with arts and crafts in the past, there's no reason not to start now, and you may find that you are talented at it. The number of crafts that you can try is endless; from knitting to model-making, there is sure to be at least one crafting activity that you enjoy.
Get Cooking
If you are feeling a little bored, what better way to perk yourself up than with a spot of cooking? Cooking stimulates each of your senses, making it a great antidote to feeling bored. Experimenting with different techniques and flavors is an excellent way to feel excited about eating and to fall in love with food all over again.
You could try out some recipes from a new cookbook, or take online cooking tutorials. Alternatively, why not try something entirely new and bake a show-stopping cake complete with sugarcraft decorations? This is the chance to let your creativity run wild!
Get a Pen Pal
Why not go old school this lockdown, and get yourself a pen pal? It may seem like a million years ago since you wrote a letter by hand to keep in touch with someone, but why not give it a go? Sending letters through the post takes a lot longer than sending an email (they don't call it snail mail for nothing!), but there is something exciting about waiting for the mail to come and then receiving a letter. Sending a letter to someone through the post is not just exciting for you; it can help to make someone's day. If you have older relatives who don't like to use email or don't know how to use it, then sending them a letter is an excellent way to show that you are thinking of them and staying in touch.
Take on a Project
Everyone has areas of their home that need a little work, but never find the time to get around to sorting them out. Now, is the ideal opportunity to get those projects completed and off your to-do list. Getting them out of the way will stop them bugging you and will mean that you can forget them completely.
Host a Games Night
If you are missing seeing your friends and family and socialising, why not stay connected in an entirely different way. Setting up a games night that you can all take part in online is easier than it sounds and is an excellent way of passing the time on a wintry evening. You will be able to enjoy being connected and having fun at the same time.
Online quizzes are pretty easy to set up, so you could take charge and host it every week, or take it in turns with other friends. Whatever option you choose, everyone is sure to have a great time. Hosting a quiz night also lets you put all those facts and knowledge that you have learned at home to use and impress your friends and family!
While 2020 may not have turned out to be the year everyone had hoped for, it doesn't have to be all bad. Spending more time at home is the perfect antidote to the usual hectic pace of life, and provides the perfect excuse to slow down. This last portion of the year could be the perfect time for you to learn new skills and take the time to do things that you love at your own pace. As the last part of the year arrives, it provides an important reminder of the need to take care of yourself and to look forward in anticipation of what 2021 has in store.
Photo: Rahul Shah, Pexels
Recommended Articles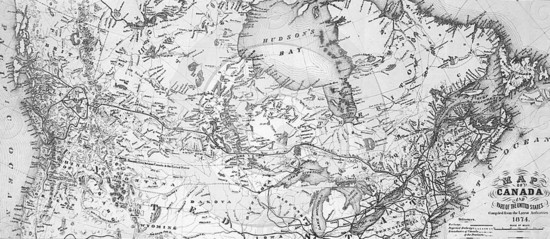 While Canada has made headway in addressing injustices of First Nation groups, it has largely overlo...
Read full story
Peacebuilding' is a term that refers to the development of structures that contribute to a lasting peace after a violent conflict. Structures refer to material goods like physical infrastructure, a well-functioning economy, and governance systems; or less tangible such as relationships, trust, collaborative working relationships, and a culture of peace.
Read full story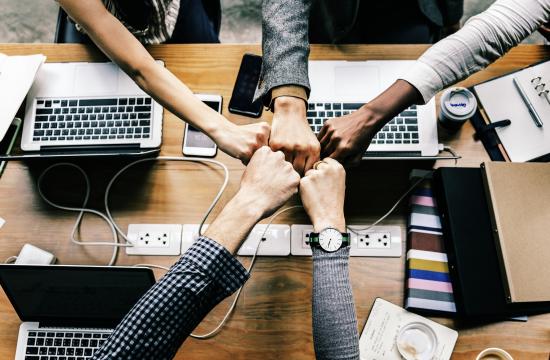 As the IoT technology is expanding across all the major industries, forward-looking enterprises are already planning IoT solutions for their business.
Read full story
Comments (0)
*Please take note that upon submitting your comment the team at OLM will need to verify it before it shows up below.