Travel
Make sure to keep these things in mnd when travelling to Dubai
Make sure to keep these things in mnd when travelling to Dubai
Did you know Dubai welcomed 8.36 million international visitors during January - June 2019?
Well, the city has the top spot when we talk about the most preferred tourist destination around the globe, thanks to its culture, buildings, and a burgeoning list of tourist attractions located in the glitzy emirate.
You need not be a millionaire for visiting Dubai. The city welcomes all its travellers irrespective of their budget and has something for everyone.
However, there are certain things that all tourists need to keep in mind when travelling to this fantastic vacation destination. And, these are related to alcohol, how to dress, how to commute, and others such.
Stop making guesses and read on because we have already listed them below for you.
You need not be a millionaire
Let's start with throwing more light on this point.
Dubai is undoubtedly a luxurious city, and we cannot agree more to it. But, the fact of the matter is that you need not have endless Dirhams to soak up the vibe of this spectacular city.
As already mentioned, there's plenty of options for everyone. You need to choose the right one for yourself!
Tip: All budget travellers should book an Airbnb for accommodation. They are pretty awesome and economical.
While for commuting to different places, opt for the Dubai Metro, which is relatively cheap, or readily available taxis.
Inexpensive food options are not hard to find in Dubai. Just head to Deira market or Dubai Creek. You shall also come across some cheap outlets in the food court of the Mall of Emirates if you stay around that area.
Well, you may have read about this several times when searching about Dubai on the Internet.
And, here it is, yet again!
Honestly, there's a bit much of hype around it. When visiting malls and stuff, you may dress as you please. You are likely to come across a fancy crowd!
However, when visiting tourist places in old Dubai or mosques, you are expected to wear clothes that cover your shoulders and entire legs.
When on a public beach, you may relax in a bikini. Cover it with a sarong or wear shorts and tee over it when heading to a local restaurant. However, on private resorts, feel free to lounge around as is.
The desert is not that hot as it seems
As already known, Dubai remains hot throughout the year. The weather is rather pleasant in the months from November to March, and this is even the best time to visit. Clear blue skies, relief from the scorching sunlight, and being able to enjoy the most in the white sandy Jumeriah beach and Desert Safari.
As you make your reservations to the Desert Safari (either morning or evening), make sure to carry an additional layer (a sweater or a jacket) because the desert gets chilly during those times.
Plus, make sure to wear footwear that covers your feet best to prevent sand from entering it; Boots are a good option for the desert safari as they also keep you warm. Carry your hat, sunglasses, and caps along!
P.S. If you're planning to buy functional quality boots, caps, and other essentials, Condor Tactical is the brand to trust.
The Gold Souk should be on your list
Have you ever heard of a traditional market where gold is showcased just as if it were some apparel wear?
Well, you get to witness it in no place other than Dubai!
Splurge on some of the most attention-grabbing gold and diamond ornaments, and maybe you can flaunt them as you return to your land. (Beware of the customs though!)
P.S. Don't forget to take back the delicious camel milk chocolate for your loved ones from the Spice Souk that is adjoining to the traditional Gold Souk.
Do indulge in some retail therapy
From luxurious brands to some amazing non-branded stuff (that's available in an area called Meena Bazaar), Dubai has got it all!
All you need to make sure is to pick the best stuff for yourself, and you are good to go. Be it something from your favourite brand or anything other than it.
Fun Fact: Did you know that the Dubai Mall is the second-largest mall in the world by its total area? It boasts of over 1200 stores, so that means, you have an entire day sorted for yourself in case you don't feel like stepping out.
Final Word
So, these are some of the crucial things that you must keep in mind when visiting this rich cultural land. Wait, did we mention no PDA with your significant other in public spaces? You can save that for your accommodation though! (wink wink!)
Follow these tips and be assured of an exciting and memorable time there. Happy tripping!
Photo: Pixabay
Recommended Articles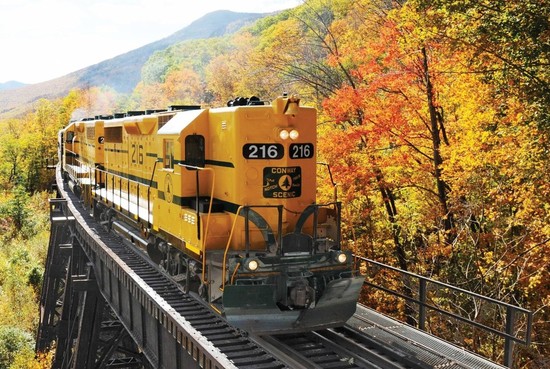 There is no better way to begin a tour of New Hampshire than in Portsmouth, an historic and quaint...
Read full story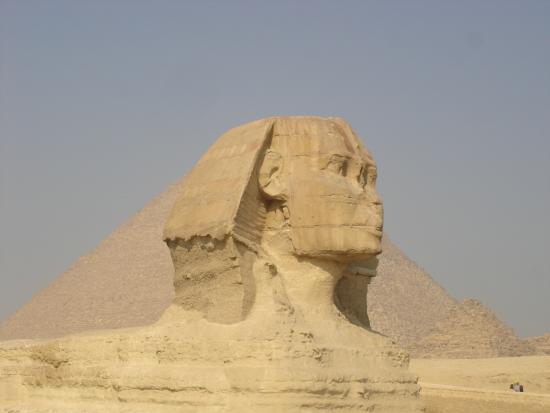 Egypt is a border area. In its splendid lands, crossed by one of the most wonderful rivers of the planet, convering multiple cultural realities.
Read full story
Comments (0)
*Please take note that upon submitting your comment the team at OLM will need to verify it before it shows up below.