Food & Wine
Want the Best Pizza in Ottawa? Head West to Stittsville & Kanata
Want the Best Pizza in Ottawa? Head West to Stittsville & Kanata
Horace Greeley, the nineteenth-century politician, author and proprietor of the then extremely influential New York Tribune newspaper, famously offered this sage advice: "Go west, young man." One could argue that Greeley's reasoning could also apply to the quest for gourmet pizza. Why you may ask? Summer is upon us and with it comes the patio and deck season. When your appetite sharpens and when barbeque just will not do, there is really only one place to turn to for truly delicious pizza: Jo-Jo's Pizzeria in the fast-growing town of Stittsville, a suburban enclave on the fringe of Kanata.
Jo-Jo's Pizzeria has served Stittsville and its surrounding area for over thirty years daily producing nutritious and delicious freshly prepared foods. Throughout much of that time, it has been owned and operated by the Kassis family. This remains the case today, as the business is now owned and operated by twenty-nine year-old Zeyad Kassis and his three sisters: twenty-eight year-old Fatina, twenty-five year-old Natasha and twenty-three year-old Rebecka. Together they manage the day-to-day operation of this popular gourmet pizzeria.
Three years ago, in June 2011, the company transitioned to its current, more youthful, ownership and managerial structure. It was then that Zeyad, Fatina, Natasha, and Rebecka assumed their father's ownership stake in the company and laid the foundation for expanding the menu and the physical presence of Jo-Jo's Pizzeria well beyond Stittsville. A professionally trained chartered accountant, Zeyad feels strongly that, "We're a family-operated business, so we serve [our customers] as the extension of our family." This approach results in both delicious pizza and bountiful charitable work in Ottawa's west end.
The old saying that "the whole is only as good as the sum of its parts" can be applied to pizza. With this reasoning in mind, it may come as no surprise that good pizza cannot be crafted from poor quality ingredients. This fact is clearly recognized at Jo-Jo's Pizzeria where premium food products are prepared using nothing but first quality ingredients. Zeyad is quick to point out that, "we use the best ingredients that are available to us in all our products." More specifically, he explains that, "our ingredients are always fresh ingredients. Our vegetables are always cut everyday. Our traditional style pizza dough is made fresh everyday." While the standard operating procedure for many pizzerias is a reliance on factory prepared and processed ingredients, Jo-Jo's bucks this trend. It even uses real home-cooked sliced bacon in its Caesar salads as well as its pizzas and specialty sandwiches.
Christmas Day is the one day a year that the pizzeria is closed. With that one exception, the chefs at Jo-Jo's prepare their own homemade tabouli on a daily basis. And every other day, those same chefs make their homemade humus as well as the garlic dressing that adds a unique flavor to their beef donairs and chicken shawarmas. But in the competitive world of pizza, the foundation for excellent pizza begins with the pizza dough and the pizza sauce. Jo-Jo's traditional pizza dough is made fresh every single day. As for the pizza sauce, quality remains the primary concern. Unlike the many pizzerias using sauces that are full of corn starch and preservatives, Jo-Jo's Pizzeria uses only its signature pizza sauce that is preservative-free and is made from vine-ripened tomatoes fresh from California. But it isn't just the daily replenishment of fresh ingredients used by Jo-Jo's Pizzeria that results in scrumptious pizza. A large and evolving menu also helps capture a foodie's interest.
Over the years, Jo-Jo's has added many new pizza toppings to its menu but the ever popular Jo-Jo's Special — a mixture of pepperoni, mushrooms, green peppers, olives, onions, tomatoes, and bacon — is a classic. And this is not to mention Jo-Jo's extensive array of creative submarine sandwiches, finger foods, and their quality Lebanese foods. One such popular new item that was "brought forward" is Jo-Jo's gluten-free crust. As Zeyad explains, when a customer orders "our gluten-free crust, what they're getting is a new, fresh, gluten-free crust that's made for us by a local mom and pop shop." He goes on to say that it is what "differentiates us from our competition, which uses a vacuum-sealed product that was made who knows when." Again, quality is key.
But service counts too. "Our competitive advantage would definitely be in our product and our service," claims Zeyad, explaining that, "We try to offer exceptional products as well as exceptional service, from the person who answers the phone, to the individual who delivers the pizza to your door." The longevity enjoyed by this family business requires no further explanation.
Yet there is more here than meets the eye. Jo-Jo's is an important part of the fabric of society in Stittsville, providing the pizza that students enjoy on pizza days. In fact, as Zeyad notes, "We're privileged to serve schools in Stittsville, not to mention Kanata and Almonte."
Beyond this, Jo-Jo's is actively involved in charitable work in Ottawa's west end by way of sponsorship and fundraising events. Last year alone, Jo-Jo's sponsored sixty-one local youth hockey and ringette teams and was the principal sponsor of two hockey tournaments in Ottawa's Goulbourn region. And this year the numbers are growing.
The pizzeria is also a substantial contributor to the community in other ways. In addition to its sponsorships, Jo-Jo's underpins many charity fundraising events in Stittsville by providing the food that fundraisers rely upon when holding their raffles, book sales and picnics. Zeyad sums up the situation by stating that, "Within the community, especially in Stittsville, you would be hard-pressed to find some sort of fundraising activity that we're not part of."
Clearly, Jo-Jo's is not merely another takeout pizzeria. It offers clean and comfortable modern dining facilities at both the original location on Main Street Stittsville and the new Kanata location which opened last August. Both locations can serve large parties as well as cater for businesses and private events. Expansion in the west end of Ottawa is the name of the game for Jo-Jo's Pizzeria. "We would like to expand the brand recognition that we earned in Stittsville to a broader portion of the City of Ottawa's west end," says Zeyad Kassis. As for the future, he notes that, "we're going to expand into Kanata and then work our way through Ottawa, and then see where that takes us."
For additional information visit: http://www.jojospizza.ca.

Recommended Articles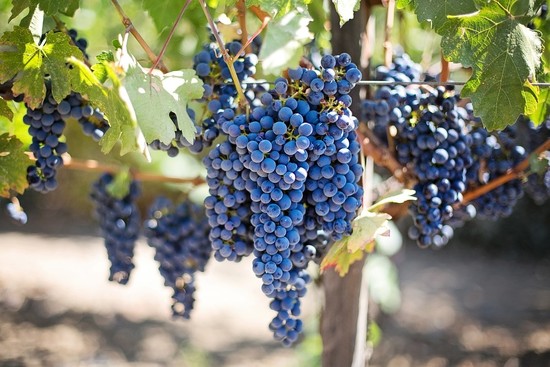 This weekend's Vintages release showcases an exciting selection of well-crafted wines from all o...
Read full story
Ottawa's food scene has entered a new era! Queen St. Fare, Ottawa's very first food hall, opened its doors to the public last Friday and is already receiving much buzz.
Read full story
When I meet Chef Ana Martorell, she is standing at the stove in the kitchen of the Mexican Ambassador's residence in Ottawa, lightly charring thin slices of avocado on a cast-iron grill in preparation for a dinner to be held that evening.
Read full story
Comments (0)
*Please take note that upon submitting your comment the team at OLM will need to verify it before it shows up below.