Good Reads
What are the best car insurance options for families?
What are the best car insurance options for families?
If you're a car owner, it's essential to make sure you have the best car insurance policy for your family. But with so many options available, it can be challenging to know which one is right for you. Let's look at some of the best car insurance options for families.
We'll also discuss why it's crucial to have good coverage, and we'll provide some tips for finding the right policy. First, below is some useful information on what family car insurance is and what makes it different from other types of car insurance.
What is Family Car Insurance?
When you purchase car insurance, it's vital to ensure your whole family is adequately protected. So before you buy a policy, be sure to consider the needs of everyone who will be using the car. This includes passengers and anyone who might drive your vehicle now or in the future - including family members and even your children.
A family automobile insurance policy may also be referred to as a multi-vehicle policy because it usually covers numerous vehicles. The criteria for obtaining a multi-vehicle policy are straightforward: you will meet the conditions as long as you have two or more drivers on your insurance policy. Each driver is usually assigned to one vehicle with multi-vehicle coverage.
Assigning teen drivers to older cars will boost their chances of being insured because insurance companies consider them riskier. An older automobile is typically less costly to fix or replace, making up for the increase in rates that usually comes with having a younger driver on your insurance policy.
Why Acquire Family Car Insurance?
The need for proper car insurance is more important than ever. Having car insurance provides you with peace of mind and ensures that your family will be safe no matter what happens on the road. There are other reasons why you should have car insurance:
Protects you from liability - If you get in an accident and the other driver gets hurt, your auto insurance will pay for their medical expenses.
Protects your car – If your car is damaged on the road, having proper coverage ensures that you won't be left paying for repairs entirely on your own.
Allows you to provide extra coverage - If you want to offer extra protection for your family, multi-vehicle car insurance can do just that. You can insure more than one car with the same policy and save money in the process.
The advantages of a family automobile insurance coverage are numerous. If you have to submit a claim, you only pay one deductible with this type of policy instead of several deductibles for each vehicle. In some jurisdictions, policyholders on the same insurance may combine their coverages. This implies that if you have an accident and your vehicle is damaged, you might utilize the coverage on both cars to obtain a more considerable compensation.
Best Car Insurance Options for Families
Geico
Geico provides trustworthy service, a vast range of protection, and inexpensive automobile insurance premiums. Geico offers additional services besides the basic plan choices such as emergency roadside assistance, rideshare insurance, and rental reimbursement, to name a few.
According to AM Best, the business also boasts an outstanding record of paying claims, earning it an A++ grade. When comparing automobile insurance rates from different companies, it's important to look at financial stability, claims experience, and customer service. A more prominent auto insurer like Geico has more excellent financial stability than a smaller local firm.
State Farm
When it comes to determining which auto insurance provider is the best, State Farm is a popular choice. Aside from the basic coverage, State Farm also offers additional services such as rideshare driver coverage and emergency road service coverage.
Furthermore, State Farm is no stranger to compensating claims; the business has an A++ rating from AM Best and many years of experience.
What Influences a Family Car Insurance Rate?
A variety of factors influence family car insurance rates, including:
Year, make, and model of every automobile listed on the policy
The included drivers' driving history, including traffic violations
The location of where the listed driver regularly drives
The age of the drivers listed on the policy
The gender of the listed drivers on the policy.
Research shows that more men perish in car accidents every year than women. And insurance rates, especially when it involves young men, typically reflect that.
Certain elements, such as the driver's academic achievements, can impact insurance rates as well. If you have other types of insurance, such as homeowners' or renters', you may be able to combine them for more significant savings. Other variables, such as whether you are married, can also have an impact.
Family Car Insurance Discounts
Family car insurance may be easier on the budget compared to other types of insurance. When you combine policies from all family members, you may get discounts that other drivers do not qualify for. Good student discounts are often limited to one driver with excellent marks. However, they apply to the entire policy. Good driver discounts may outweigh other factors that raise insurance premiums, such as having a teen driver on the policy.
Below are more discounts that can help car owners save on family car insurance.
1. Defensive driver discount - Some insurance providers give discounts to drivers who complete approved defensive driving courses. These courses teach the latest techniques that reduce accident risks, so this discount is more than just getting some extra practice behind the wheel.
2. Bundling discount - Get discounts when you have more than just car insurance coverage with the same company. Get home, renter's, and umbrella policies from the same insurer to get a substantial cut off your premiums.
3. Good driver discount - If you have had a clean driving record for at least three years, you may be able to get this discount.
The Bottom Line: Get the Right Car Insurance Coverage for Your Family
Due to the many discounts and savings available, it's hard for an average family to determine which auto insurance policies provide them with the best value. If you are interested in finding the best policy for your family, work with a professional to see what coverage is right for you.
Your best bet may be bundling various types of insurance, such as your home and auto coverages, with the same insurer. You may also qualify for student or teen driver discounts if any of the listed drivers are young people. Your final option is to purchase policies from an affiliate company of your current car insurer. Each approach has its benefits, so be sure to work it out with your insurance agent to find the best plan.
Photo: Unsplash
Recommended Articles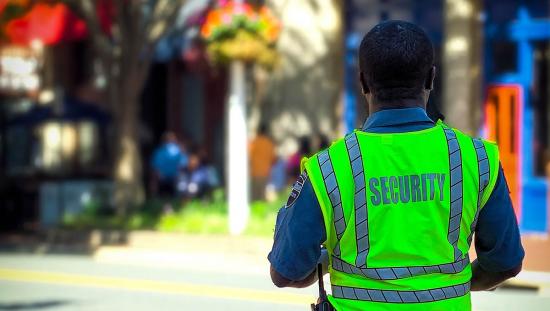 You may make small sacrifices or compromises within your day, perhaps without realizing it, but what about those in public safety?
Read full story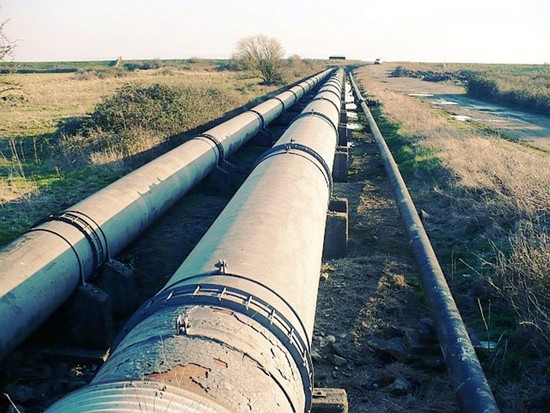 In recent years in Canada, the development of new pipelines has become a hot button issue. Chris Blo...
Read full story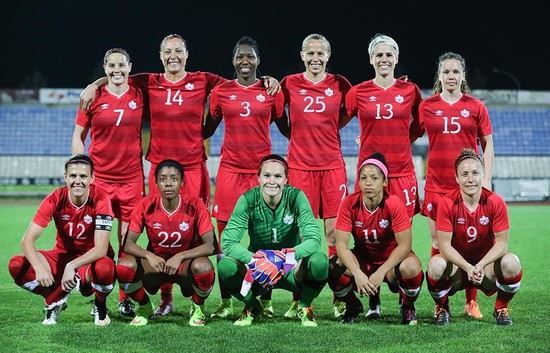 Above: 2015 Cyprus Women's Cup Canada v England 11 March 2015, Larnaka, CYP GSZ Stadium.  ©Can...
Read full story
Comments (0)
*Please take note that upon submitting your comment the team at OLM will need to verify it before it shows up below.